We recently opened a new warehouse, from which we fulfill Kickstarter rewards and ship MCG Shop orders. (We posted a tour of it recently, if you'd like a look.) It's not actually brand new—we started moving into it after Gen Con last year—but we put the finishing touches on it few weeks ago, and did a bit of spring cleaning at the same time.
That final reorganization of the warehouse unearthed a bunch of interesting stuff. Cool promo items, excess components made for boxed products, overprints, and even some one-of-a-kind items. These aren't actual "products," per se, so we don't want to put them up for sale. But they're too interesting and valuable to throw in a dumpster. We thought maybe you'd like them!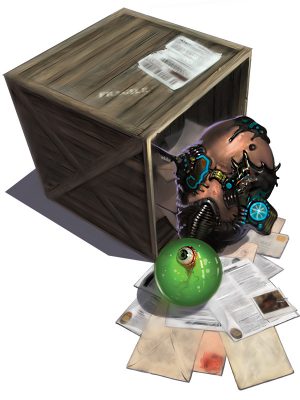 At the same time, we also found we needed to balance our stock a bit. This warehouse handles your orders and Kickstarter rewards, but we have another, larger one near Atlanta that handles shipments to stores and distributors. We always try to keep a proper amount of inventory at each site, but sometimes that balance isn't perfect. We'd normally ship any excess from one warehouse to another, but that's expensive. We thought, why pay that money to a trucking company, when instead we can offer it to you in the form of discounts on these out-of-balance items?
So: Some excess product, and cool extra stuff you might enjoy having. What are we going to do about it? We're having a Warehouse Sale!
Get a Great Deal
From now through Sunday, July 2, all print products in the MCG Shop are on sale (not including preorders). Discounts are based on our clearance needs—sure, you can get a corebook for 10% off, but the real deals are on titles that, through no fault of their own, we've ended up with too many of in the warehouse. It's a great chance to fill out your collection with titles you might have missed. Browse the MCG Shop and see what's on offer!
Load Up on Free Stuff
As you browse, it's a great time to fill your cart. Why? Because with every domestic US order of print products from the MCG Shop (not including preorders), we're going to throw in a grab bag of cool freebies. And the more you buy, the more you get.
Every single domestic order gets a cool freebie. Values vary, and most of these items aren't available for sale, but you can expect something worth $5 or $10—or more!
Spend more than $100 on print products, and we'll make it an Awesome Freebie Package. Several cool items, worth at least $30 to $50 in total.
Spend more than $150, and we'll upgrade that to a MEGA AWESOME FREEBIE PACKAGE! A bunch of stuff, worth something in the neighborhood of $75 or so. We even have some items valued at up to $125!
What will your freebies include? It's a mystery, and freebies will vary from order to order. But you can expect things like bookbags, T-shirts (sorry, we can't guarantee your size), water bottles, character folders, Numenera notebooks and The Strange mechanical pencils, and other cool esoterica. It's all neat stuff, generally not available at any price, and it's free on top of the great deal you're already getting from the sale.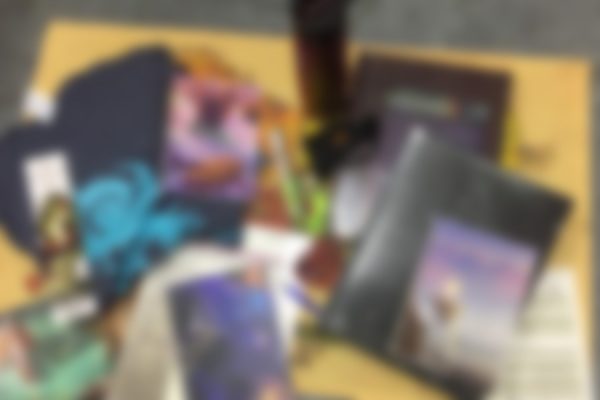 Some Caveats
The free stuff is only for orders going to domestic US addresses. Sorry, international fans, but for a variety of logistical and cost reasons, we can't offer the freebies on international orders. You do still get all the great discounts, though, no matter where you're located.
The totals used to determine your freebies are based on print items only, and on the actual amount you pay at checkout (after coupons, gift certificates, and promo codes). If your order includes PDFs or other virtual items, they won't count toward the value of your freebies.
That's it! You get great deals and free stuff, and we get a bit more room in our new warehouse and the satisfaction of knowing these extra items are going to great homes. Just don't dawdle: The sale ends on Sunday, July 2nd!