Happy holidays!
2017 has been a thrilling whirlwind of a year for all of us, and we're looking forward to taking some time off over the holidays to spend with our friends, families, and loved ones (including the furry four-legged kinds).
MCG will be closed from Friday, December 22nd to Monday, January 1st. During this time we will not be processing or shipping physical orders from our webstore, responding to email, monitoring social media, or available for customer service. (You'll still be able to immediately access PDFs you purchase from us, and physical orders will resume shipping on January 2, 2018.)
As a reminder, the last day to use our 2017 Holiday Gift is Tuesday, December 26th!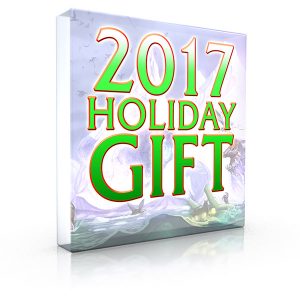 We hope you have a safe and happy end of 2017!