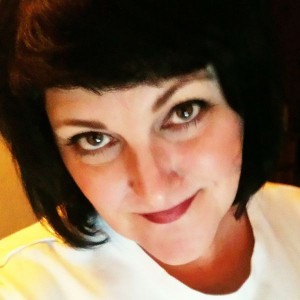 Monte Cook Games, LLC, the company behind the award-winning tabletop roleplaying games Numenera, The Strange, and the Cypher System, is very pleased to announce that Jennifer Leslie is joining the MCG team as Customer and Vendor Support Specialist as of September 21st, 2015.
Jennifer brings over 25 years of experience in sales, service, marketing, communications, and corporate training to her role at Monte Cook Games.
"MCG is a small team and we work very closely together; to bring someone new onboard we have to know they bring not just great skills but are also a great fit for our team," said MCG COO Charles Ryan.
Customer and Vendor Support Manager Tammie Webb Ryan commented, "Jennifer's support and relationship-building skills will really help MCG grow, as our fan base and operations continue to expand rapidly. And we're all really happy to have her join us."
"I'm thrilled to be joining the staff of Monte Cook Games—starting a new job is always an adventure, but in this case I truly find myself vibrating with excitement!" Jennifer said. "The company culture is driven by the desire to create amazing products for our customers. It is my hope to use my relationship-building skills in my new customer service role to help MCG continue to achieve the customer-driven goals of the company."
From selling international sponsorships for the largest coffee conference in the world to training automotive sales teams (kicking and screaming) to use new software, Jennifer believes in building relationships. Jennifer has brought this relationship focus to her work in nonprofit organizations, the coffee industry, publishing, and technology.
In her free time, she hangs out with her husband Fergie and her two youngest daughters, Quinn and Piper, and dreams about the inevitable Dr. Who/Walking Dead mash up.
The addition of Jennifer to Team MCG further establishes this young company as an increasingly important leader in the RPG industry.