Today is the final day of the Kickstarter campaign for No Thank You, Evil!, our forthcoming game of adventure and storytelling for creative kids and their families. We could not be more thrilled with how this campaign has gone, and with the enthusiastic support we've had from gamers everywhere.
This was quite a leap for us. Our creative team is known for many, many great accomplishments in the spheres of writing and game design, but designing RPGs for kids and families wasn't among them. To be fair, there aren't many designers–anywhere–with a lot of experience writing RPGs for kids and families, because there aren't very many RPGs for kids and families. Which brings me to an even bigger reason why this was such a leap: We literally had no idea how big this market would turn out to be. How many people wanted an RPG for kids and families. Our expectations going into this campaign were necessarily modest.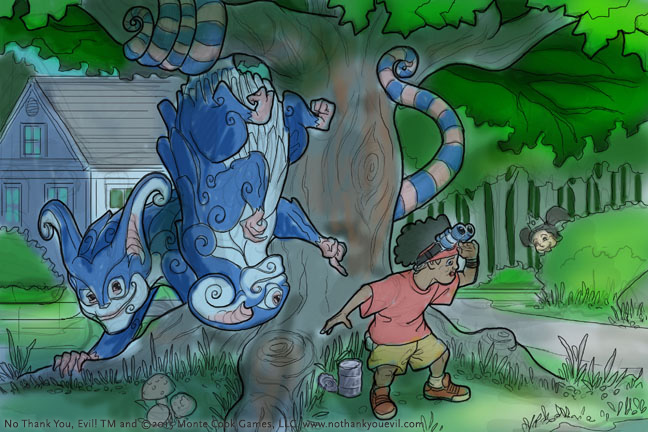 But we've been blown away by the response. The campaign has cruised through a hefty string of stretch goals, and continues to gain backers at an accelerating pace. We've passed our funding goal two and a half times over, and that lets us add loads of new content and features–stuff we wanted to do all along, but couldn't risk unless the backers showed us they were behind this project. Boy, have you shown us!
Along the way, we've seen some really cool reactions to the game. Shanna got great feedback from playtesters at Uncle's Games in Belleview, Washington. RPG Gamer Dad did this incredibly fun playtest podcast with his kids–it's a real joy to listen to. James Walls and his kids interviewed Shanna on video. We even had a playtest at a school in rural India, the Shanti Bhavan Children's Project. It's been incredibly gratifying to see how much children–and their families–have embraced and enjoyed this game!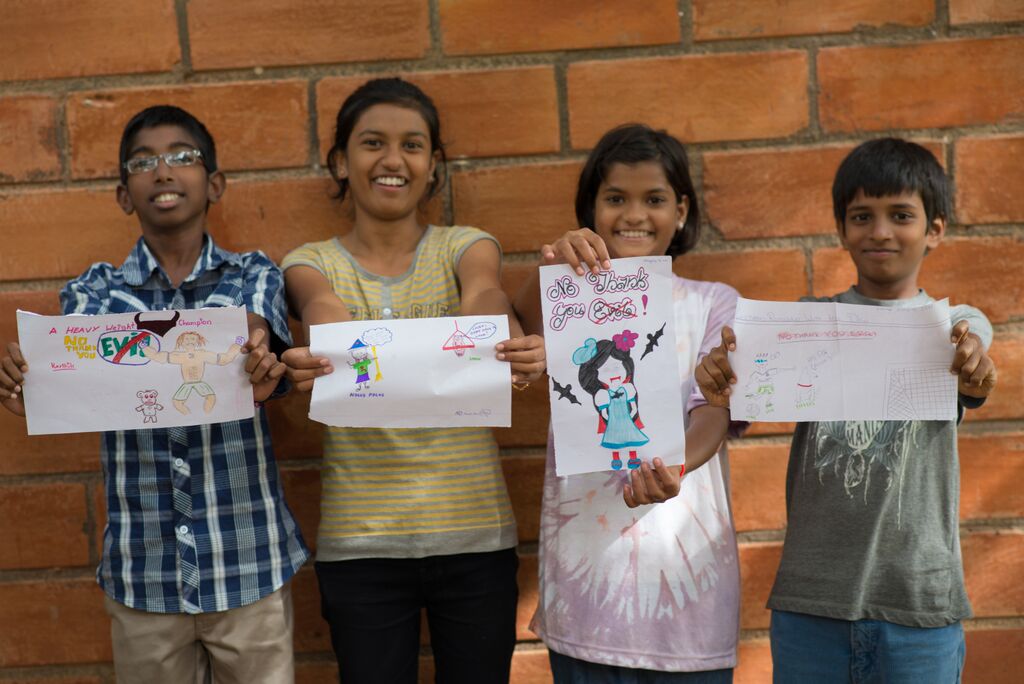 We've also had some terrific press. If you haven't already, check out this small selection of the stories we've seen:
That's just a small slice; you get the idea.
The campaign ends this evening. If you haven't checked it out, please do–and please help spread the word. Even if you don't have kids, it's exciting to help build the next generation of gamers. If you have backed it, thanks so much for your support.
It's been an incredible campaign. We can't wait to see how far it goes before it wraps up tonight. But clearly, that's just the beginning of the adventure: When we set out on this campaign, we didn't know how this game would be embraced. It's clear now that this has touched thousands of kids and families, and it's going to be great fun making this game and seeing it hit the hands of little gamers everywhere!