An amazing GM's journal for building amazing campaigns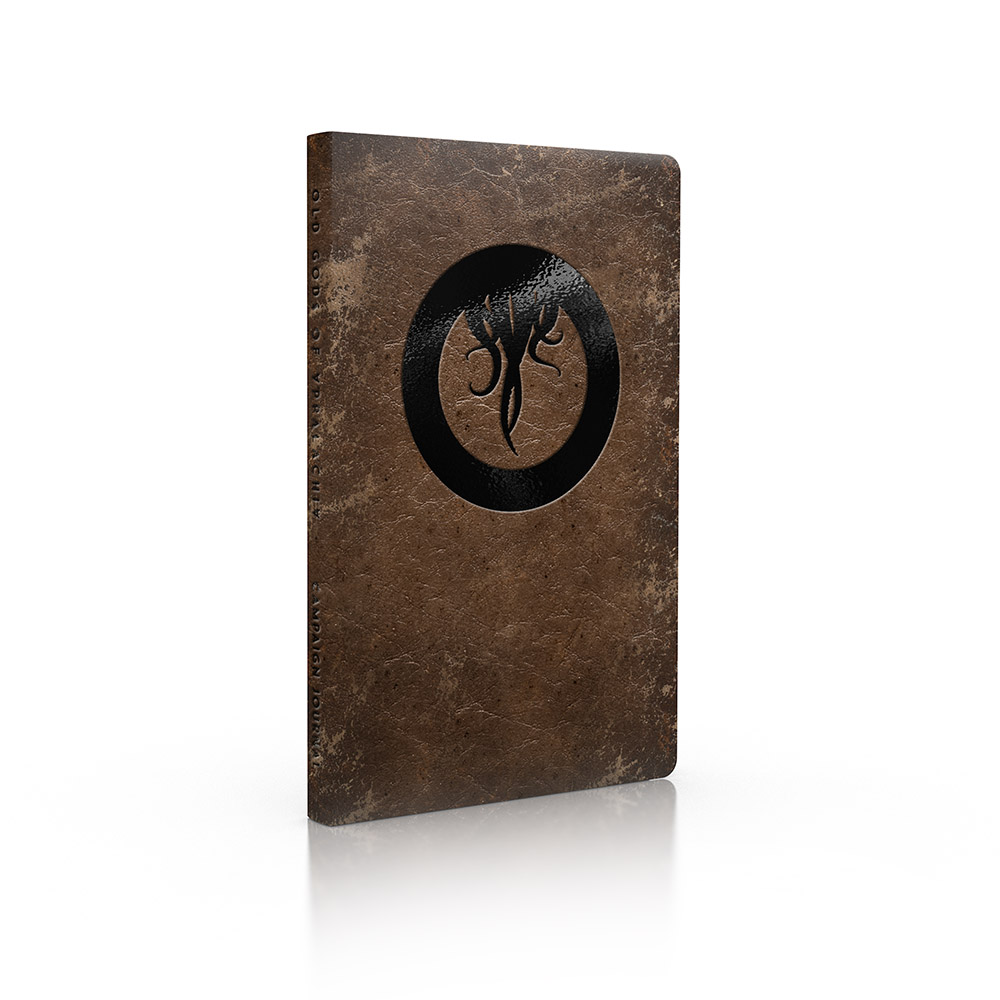 The Old Gods of Appalachia Roleplaying Game is built for rich, deep, and gripping campaigns. The Old Gods of Appalachia Campaign Journal is built for crafting and managing them!
Inside, the journal is filled with prompts and spaces for recording your campaign details. Write up or even sketch sites and places your characters might visit. Bring NPCs, major and minor, to life. Keep player character details in a handy place. Notate your adventure ideas and locales, and manage thoughts and inspiration for adventures yet to come. Then keep track of events in your campaign log. This journal helps you flesh out your game, and keeps your information organized and easy to access.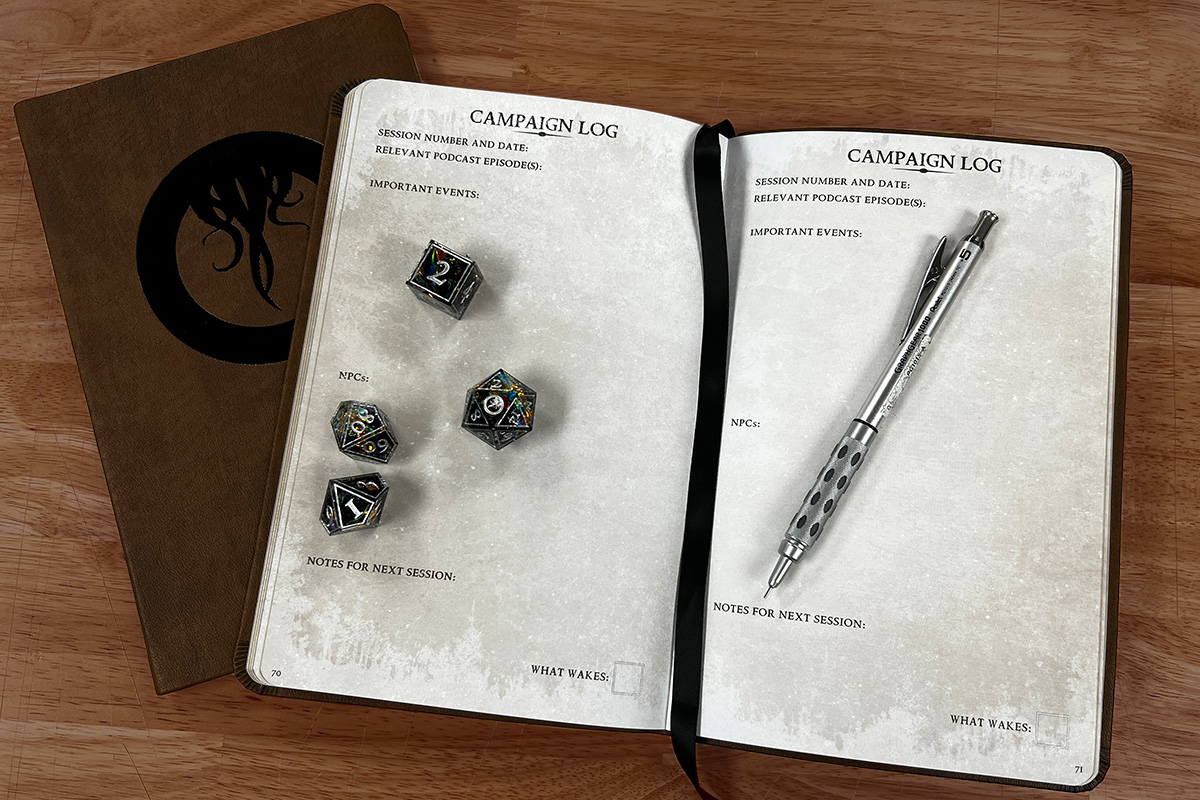 Outside, the journal has the keepsake feel of a family bible. The soft faux-leather cover is debossed with the Old Gods of Appalachia symbol, and the page edges are gold gilt. It's rounded out with a bound-in satin bookmark that—like the entire journal—is both beautiful and functional. The whole product has a look and feel that's as special as the game—and your campaign.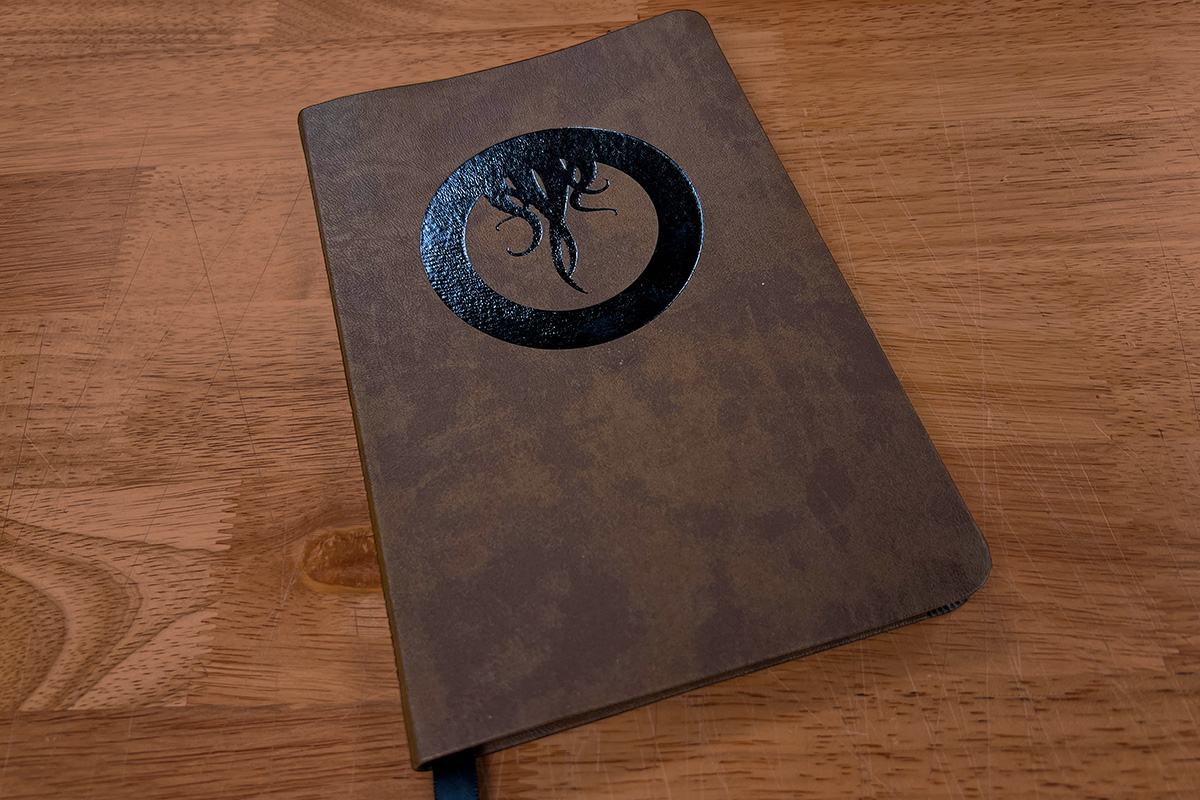 The PDF version includes two files: one optimized for print, and the other optimized for use on tablets and devices, with form-fillable pages. You get both files with your PDF purchase.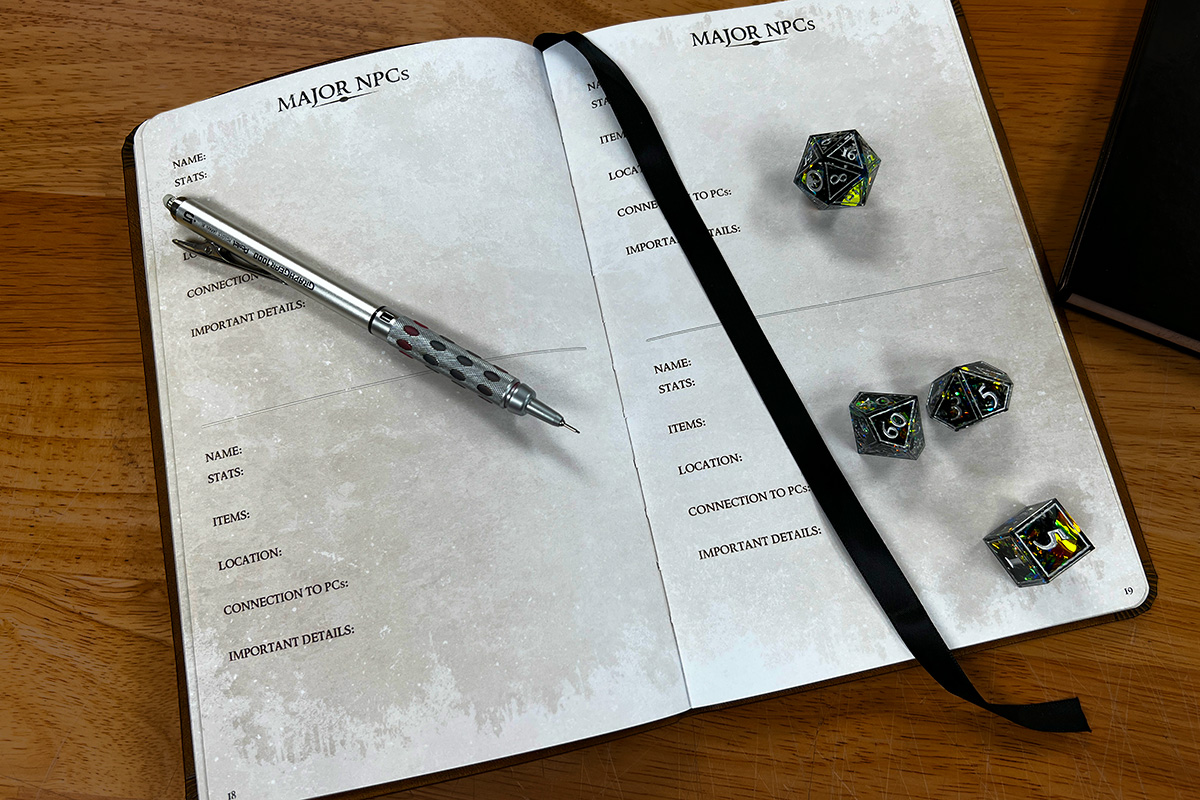 Old Gods of Appalachia Campaign Journal
By Shanna Germain
96-page softcover or PDF
$29.99 (softcover); $9.99 (PDF)