Description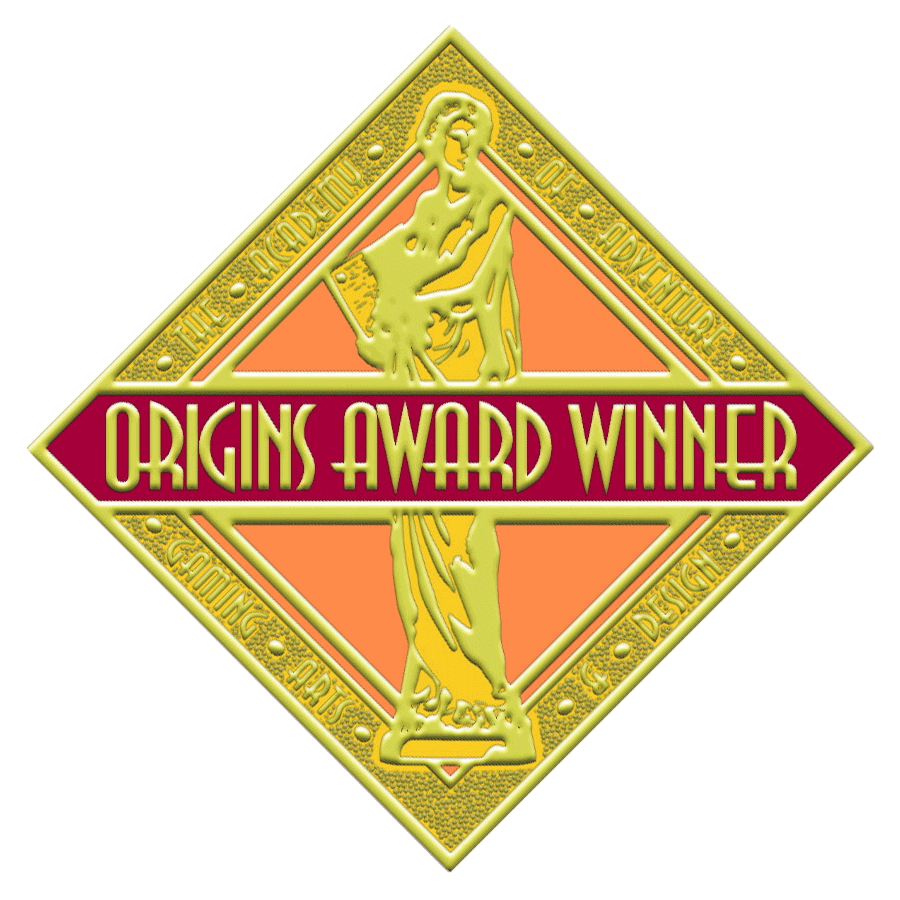 Winner! Origins Award: Best Roleplaying Game.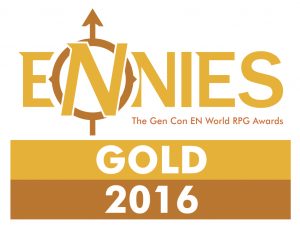 Winner! ENnie Award Gold: Best Family Game.
A tabletop game of make-believe, adventure, and storytelling for creative kids and their families!
Olivia is a Super Smart Princess who Experiments with Science. Rowan is a Cool Robot who Loves Ooey Gooey Things. Their best friend tells them that a dragon has stolen all his chocolate coins. They're the only ones who can enter Storia and save the chocolate—how will they do it? It's all up to them!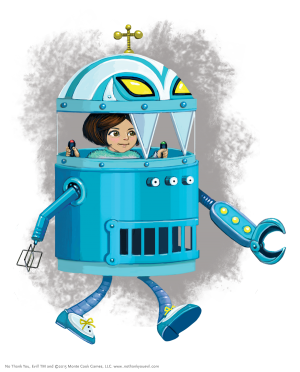 No Thank You, Evil! is a tabletop game of creative make-believe, adventure, and storytelling. In No Thank You, Evil!, you create a character based on a couple of cool, descriptive, imagination-firing traits. The Guide (a special role often played by a parent or older sibling) presents a dilemma, and the players set off on an adventure of the imagination. Along the way you use your character's special skills, companions, and equipment to overcome obstacles. Maybe you'll rescue a friend from Dragonsnot Falls, save the world's biggest adventure park from an ancient curse, or fix Whizbang's broken time machine before it's too late! Whatever you choose, you're sure to solve mysteries, gain friends, confront bad guys, and have a wild adventure!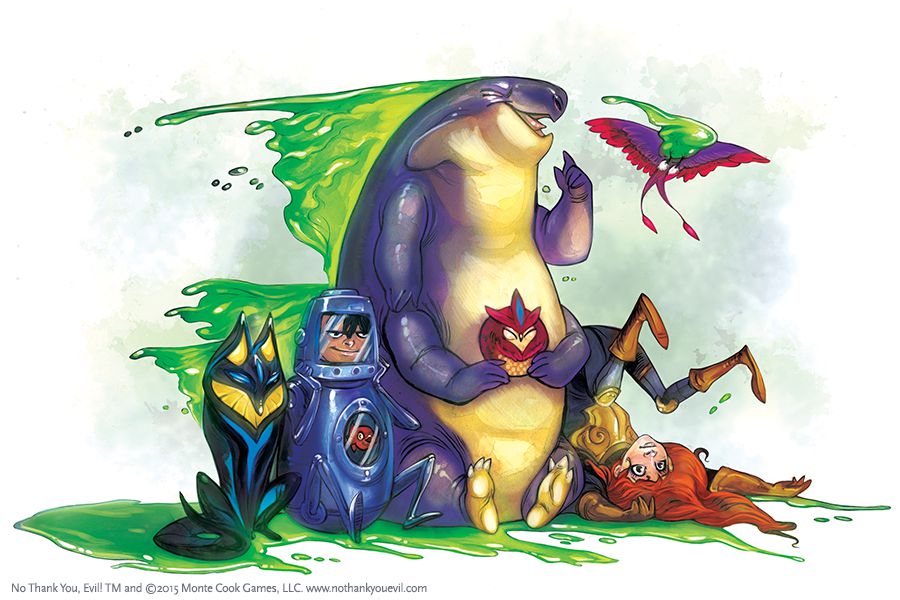 Scalable rules adapt easily to the abilities and interests of kids from five on up, so everyone can play together. How will your adventure play out? Your options are limited only by your creativity. Together, you and the other players create a story as you work together to make your way through the adventure!

Have a look at what's inside the game with this unboxing video!
Need more character sheets for your No Thank You, Evil! games? You can download a free PDF of the character sheets here.
How to Play No Thank You, Evil!