Hot on the heels of the amazing success of Kickstarters for the Cypher System-based Tidal Blades and Old Gods of Appalachia roleplaying games, and as part of an exciting 10th-Anniversary year, Monte Cook Games, LLC is pleased to announce the forthcoming Cypher System Open License. The Cypher System Open License (CSOL) will allow publishers, gamers, and members of the public to freely create and market tabletop roleplaying games compatible with, and using the rules from, the Cypher System. It will be released to the public this summer.
Through the Cypher System Open License, publishers will be allowed to duplicate content from the Cypher System Reference Document (CSRD), a version of the Cypher System rules that includes nearly all rules content in the Cypher System Rulebook, plus content from other MCG sources. Character generation, core game rules, optional and variant rules, creatures, cyphers, items, artifacts, and more will be included in the Cypher System Reference Document. Text from this forthcoming CSRD may be duplicated, in part or in full, within products created under the Cypher System Open License.
Publishers are invited to capitalize on the commercial success of the Cypher System (as evidenced by nearly $3 million in Kickstarter funding this year alone, as well as ten years of Monte Cook Games products) and make the most of its amazing flexibility, ease of play, narrative focus, and fun gameplay as they bring their creativity to life. Open licensees will be able to create adventures, settings, supplements, and even entire, self-contained games using the Cypher System, and to modify, change, and add to the Cypher System rules as best serves their vision.
The Cypher System Open License and Cypher System Reference Document will be released to the public this summer. In the meantime, several select licensees have begun work on titles based on the CSOL. Here are a few examples of forthcoming CSOL titles:
Mystery Flesh Pit National Park RPG
Jim Jackson, a small-time Texan oilman, opened the gates to the Mystery Flesh Pit roadside attraction back in the 1970s. It was the crown jewel of Midwest Texas tourism even as it became a national park. But years of mismanagement, mining operations, and the accidental catastrophe of 2007 changed everything.
Venture into (literally!) fifty years of cosmic horror as a park ranger, a tourist, or even a lab fugitive. You're invited to be fully enveloped in the official Mystery Flesh Pit National Park RPG, a stunning mix of cosmic horror with corporate and government satire.
The Mystery Flesh Pit National Park RPG is a complete, standalone tabletop roleplaying game by Christopher Robin Negelein and Ganza Gaming, powered by the Cypher System. It's in development now and comes to Kickstarter in 2023. You can learn more about the Mystery Flesh Pit at MysteryFleshPitNationalPark.com, and be sure to sign up to receive updates on this game and other cool Ganza Gaming CSOL projects.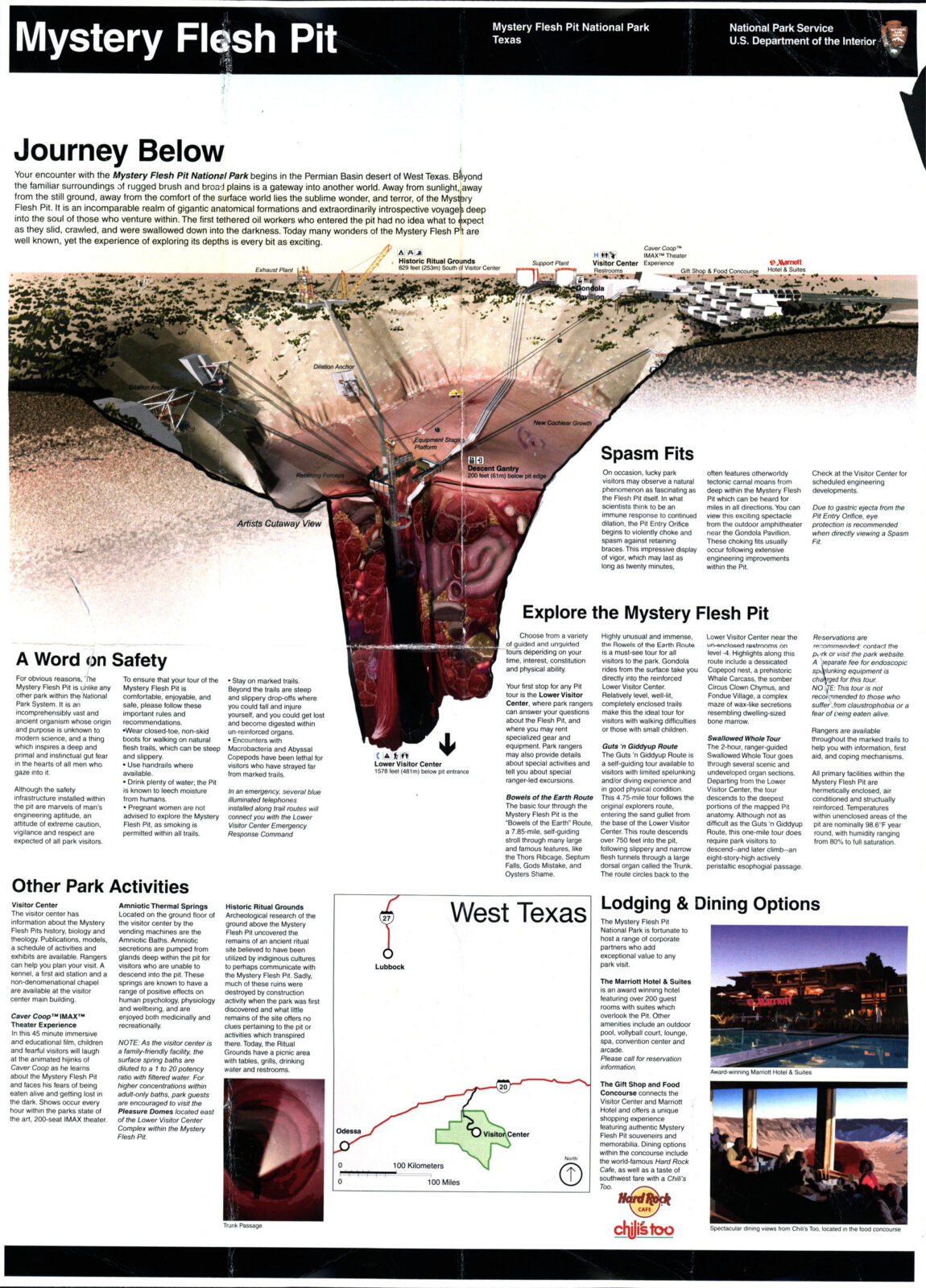 GM Roulette
GM Roulette is a fun, fast-paced way to play an RPG on a night you don't have anything planned—or you just want a few hours of fun with no prep. This roulette-style game gives everyone a moment in the GM's seat, with rules and guidelines for a fun, successful, guided improvised game. It plays in three hours or less, with no prep!
Grab your Cypher System Rulebook and open the box! Look for GM Roulette on Kickstarter late this year. You can join the Cypher Unlimited discord for news about, and to participate in playtesting of, GM Roulette.


Blood & Chrome
A complete cyberpunk sourcebook and setting, Blood & Chrome introduces new types (such as the Celebrity, Fixer, and Razor), augmentations, matrix and cyberspace rules, descriptors, foci, and more. Plus a complete and compelling setting: the near-future cyberpunk city of New Orleans.
Blood & Chrome is a hefty sourcebook by Andrew Marlowe and Monica Marlowe, built on and greatly expanding Marlowe House's popular line of Cypher Burst products first introduced through the Cypher System Creator program on DriveThruRPG. Look for it on Kickstarter this summer; you can sign up to be notified for news about the Kickstarter here.