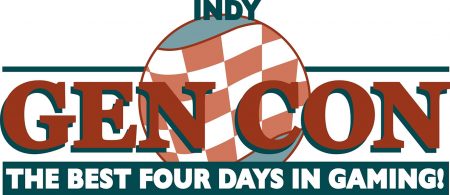 MCG will be at Gen Con 2019 (August 1-4) in Indianapolis, Indiana! Here are some of the activities we'll be up to:
Play games with us: Sign up for official games of Numenera, The Strange, Invisible Sun, and the Cypher System. We'll also be running demos of No Thank You, Evil!, Numenera, and Cypher System games in our booth!
Visit us in booth 2519: We'll be showing off Your Best Game Ever, the Cypher System Rulebook, and lots of other fresh 2019 releases. Play demos, get your books signed, and perhaps meet some special guests.
Seminars: Stay tuned for info on our 2019 MCG seminars soon.
Find MCG staff guesting on other various panels and seminars:
Shanna Germain
Bruce Cordell
Darcy Ross
Be a Game Master With Us!
If you're interested in joining the ranks of GMs running official Numenera, The Strange, Cypher System, No Thank You, Evil! and Invisible Sun games and demos, you can sign up here.
It's great fun, and for 12 hours or more, we provide your Gen Con badge, an exclusive adventure book, and other great GMing swag.