The Black Friday/Cypher Weekend sale has come to its conclusion, but the MCG Shop remains filled with great items for holiday gift-giving!
Announcing Monte Cook Games's Black Friday/Cypher Weekend sale!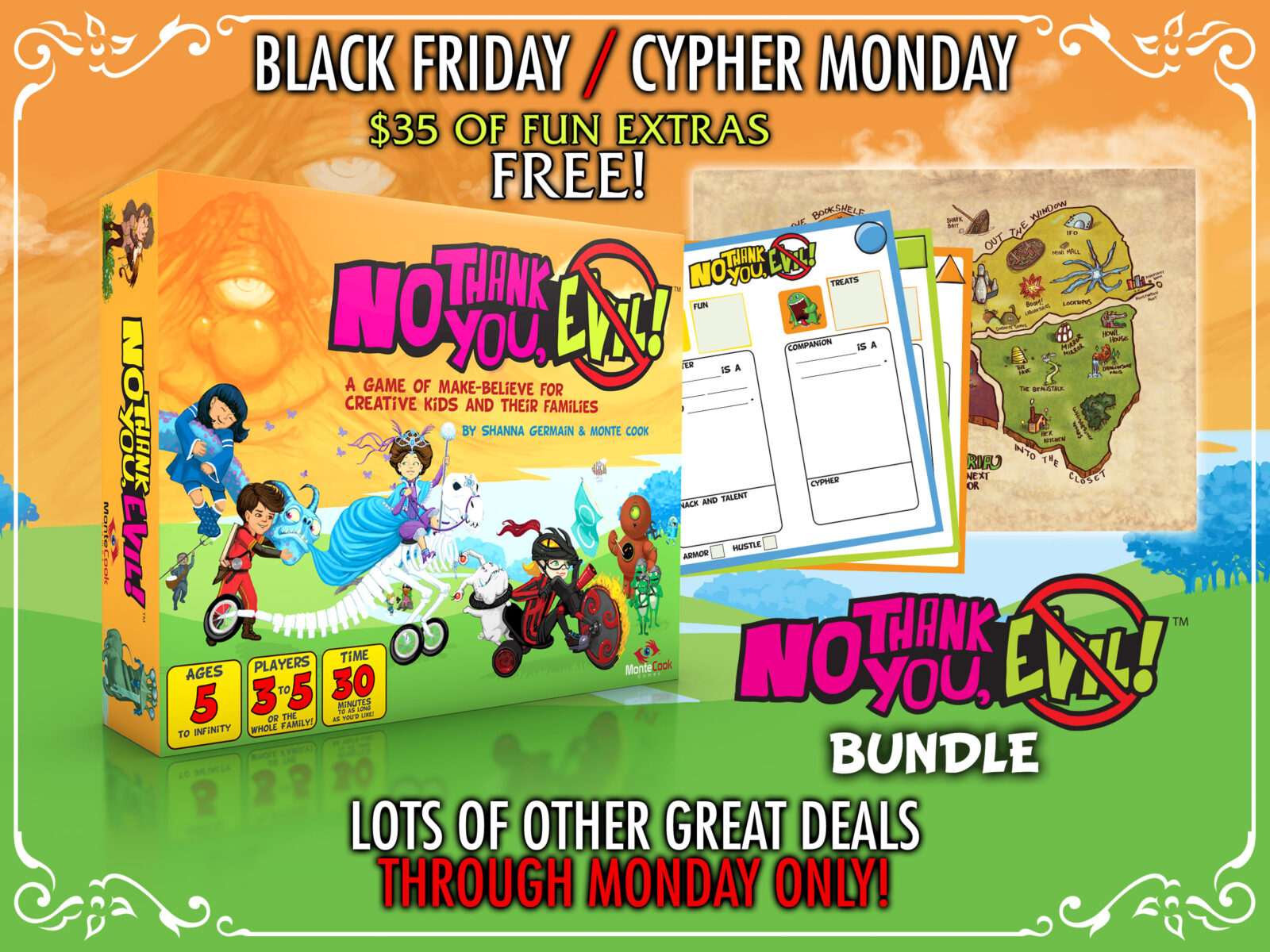 This weekend only, we're offering absurd deals on gifts for gamers of all ages and interests. Whether it's a family with creative kids, a gamer interested in trying out Numenera or Cypher System, a loved one who's been eyeing the Actuality, a diehard fan who wants to dive ever-deeper into our worlds, or an RPG player of any system looking to up their game, we have a great deal you won't want to pass up.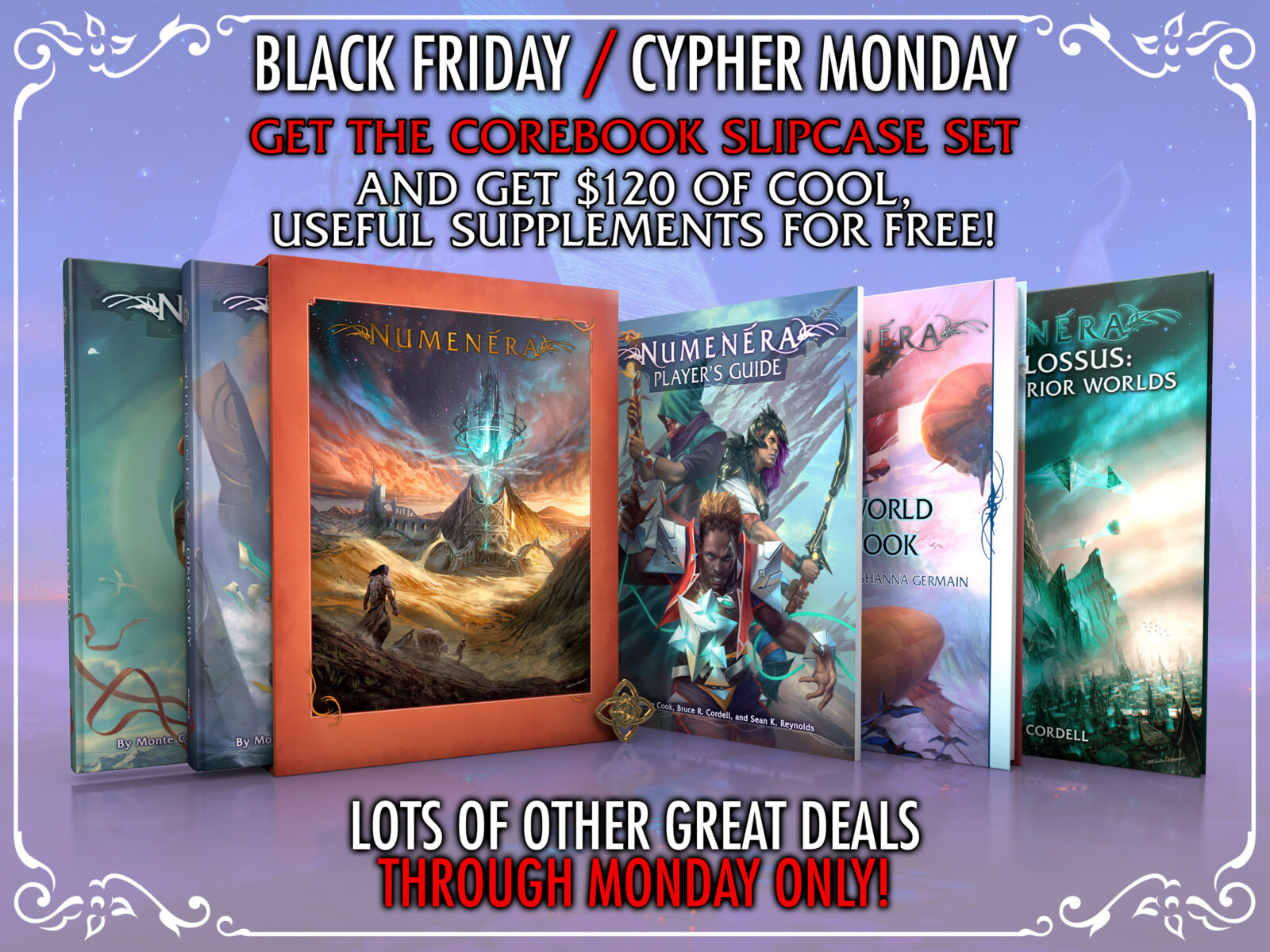 Through Monday, you'll find bundled deals for players and GMs, tailored to our many product lines:
Cypher System
No Thank You, Evil!
Ptolus for 5e and Cypher System
Arcana of the Ancients and 5e titles

The Strange

Invisible Sun
Numenera
There's even a Your Best Game Ever bundle for any RPG-lover (or soon-to-be RPG-lover) in your life.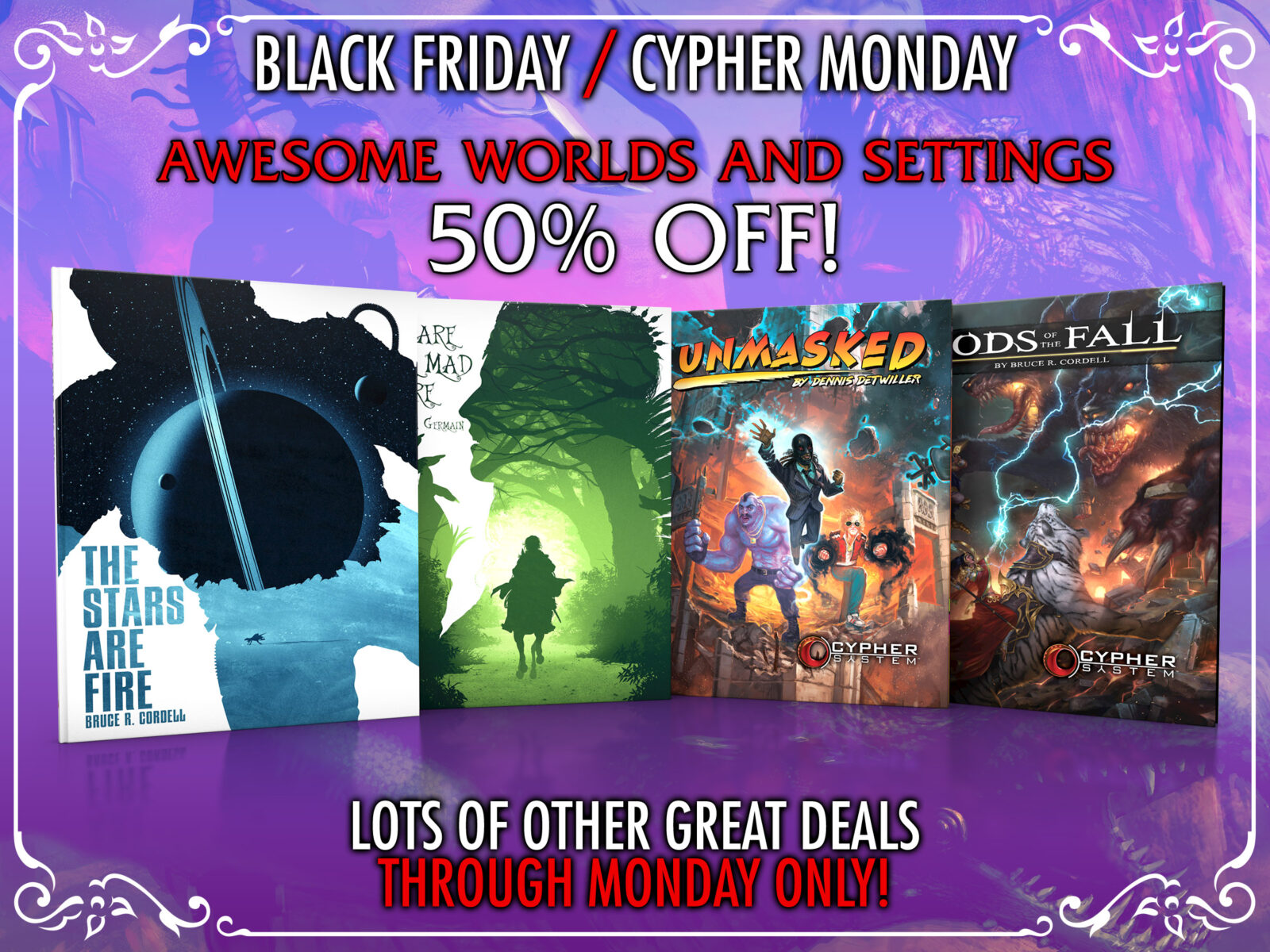 You'll also find high-end, exclusive deluxe editions that are impossible to find, like the Deluxe Slipcase Set for Numenera, or the Deluxe Your Best Game Ever.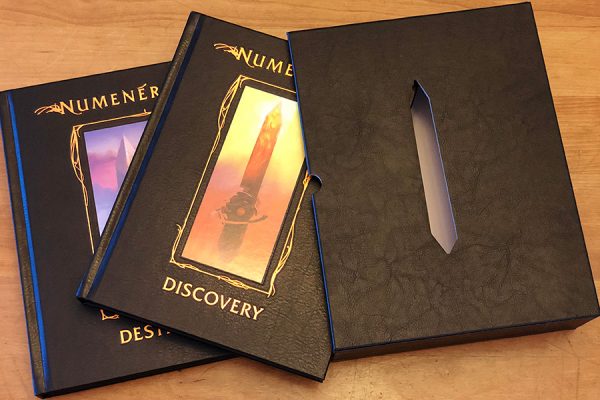 All at prices that make these easy gifts to give—or to give yourself!