Twilight is falling on the extremely exciting Numenera 2: Discovery and Destiny campaign! Numenera Discovery and Numenera Destiny have funded, meaning we get to make the very best version of Numenera ever! These books will replace the corebooks and greatly expand your options for gameplay, but you'll still be able to use your existing sourcebooks.
With all these stretch goals and add-ons, you'll want to make sure to look at the Kickstarter whether you're a player, GM, fiction-lover, or a gamer of any kind!
On Friday, October 27th, these great deals and exclusive products for the best version of Numenera ever will disappear – don't miss out.


The Basics
Whether you're new to this campaign or just want to make sure you're up on all the info we've shared and the stretch goals we've hit, here's a quick-reference guide to the campaign so far.
Unlocked Products
Stretch goals have unlocked these new products, all of which are part of any backer level that gets all the titles.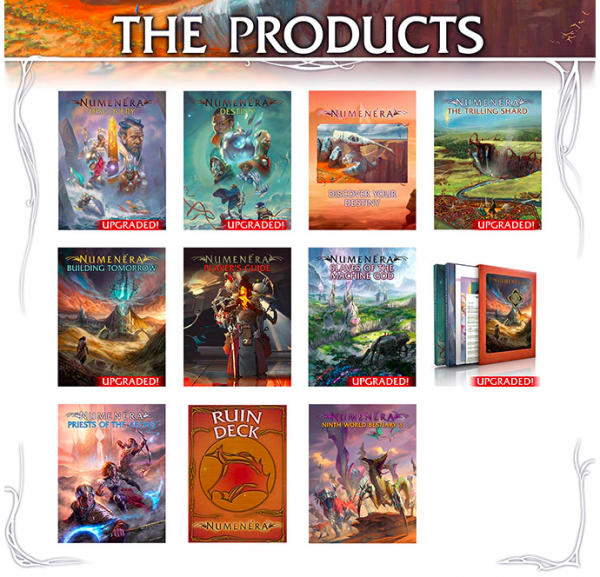 Add-ons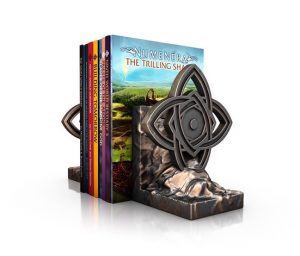 Don't miss these very cool add-ons, most of which are exclusive to this campaign:
And if you want a taste of some of the wonderful fiction, art, and other contributions to the Ninth World and the fate of Ellomyr from our backers, you can find a great sampling here, here, and here. We can't wait to showcase your creations in our upcoming website, The Ninth Word! This Kickstarter is going to bring joy for years to come.
Plus, it's a great deal! The All the Books in Print backer level is worth nearly twice the price, and we aren't done yet!