The Old Gods of Appalachia Roleplaying Game corebook is off to press and many other crowdfunding rewards from the campaign are well on their way to being finished, too. With a ginormous fulfillment looming on the horizon, we've been working behind the scenes to upgrade our physical (warehouse) and virtual (servers) spaces. In this issue, take a gander into the ongoing renovations of the warehouse space; we take possession in July and we can't wait to have more space to better pick, pack, and ship your orders and rewards!
You can get Cypher Chronicles, and other MCG news, delivered right to your inbox! Enter your email address and click the Subscribe button in the right-hand column, and you'll never miss a post. You can also suggest topics for Cypher Chronicles by emailing us at cychron@montecookgames.com.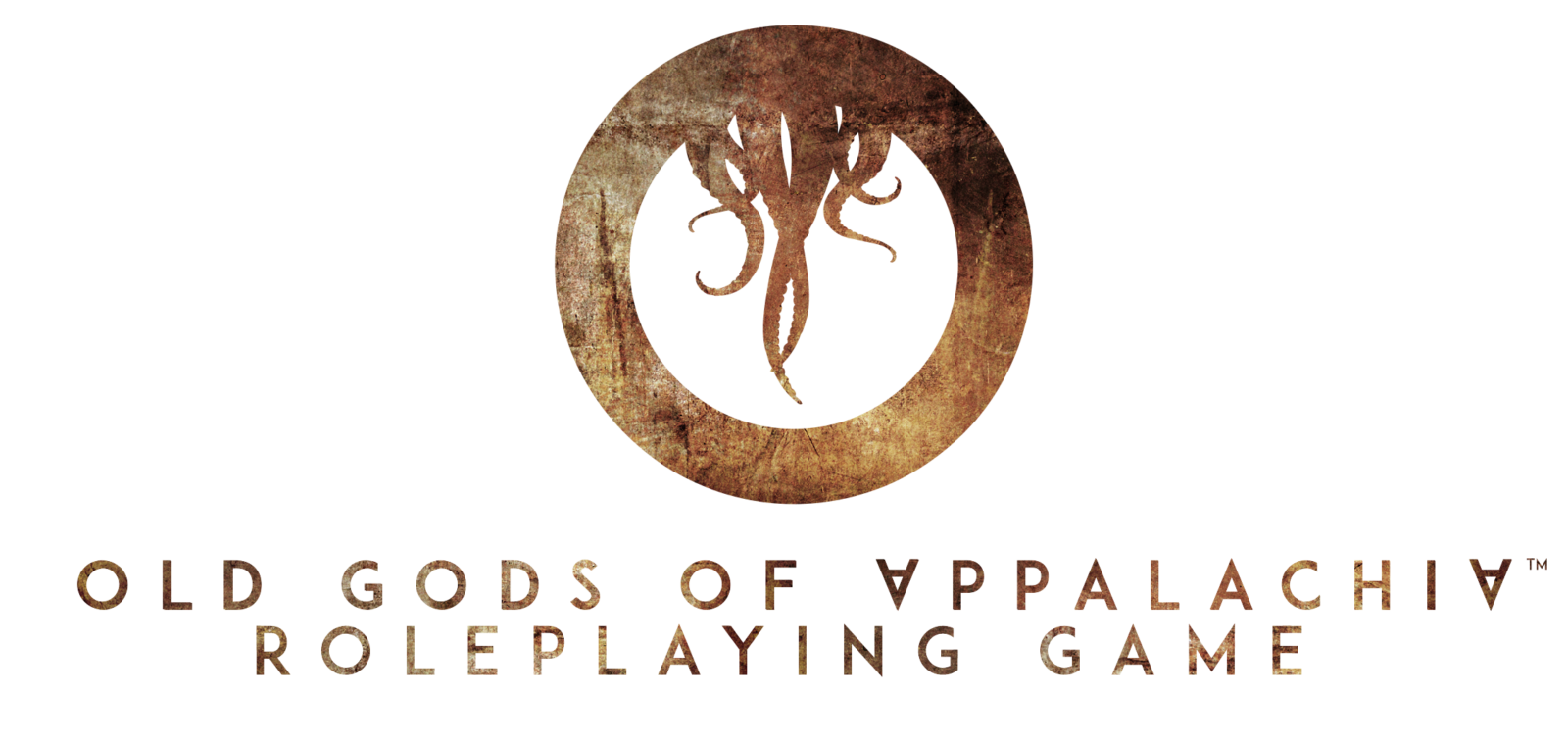 It's Off to Press!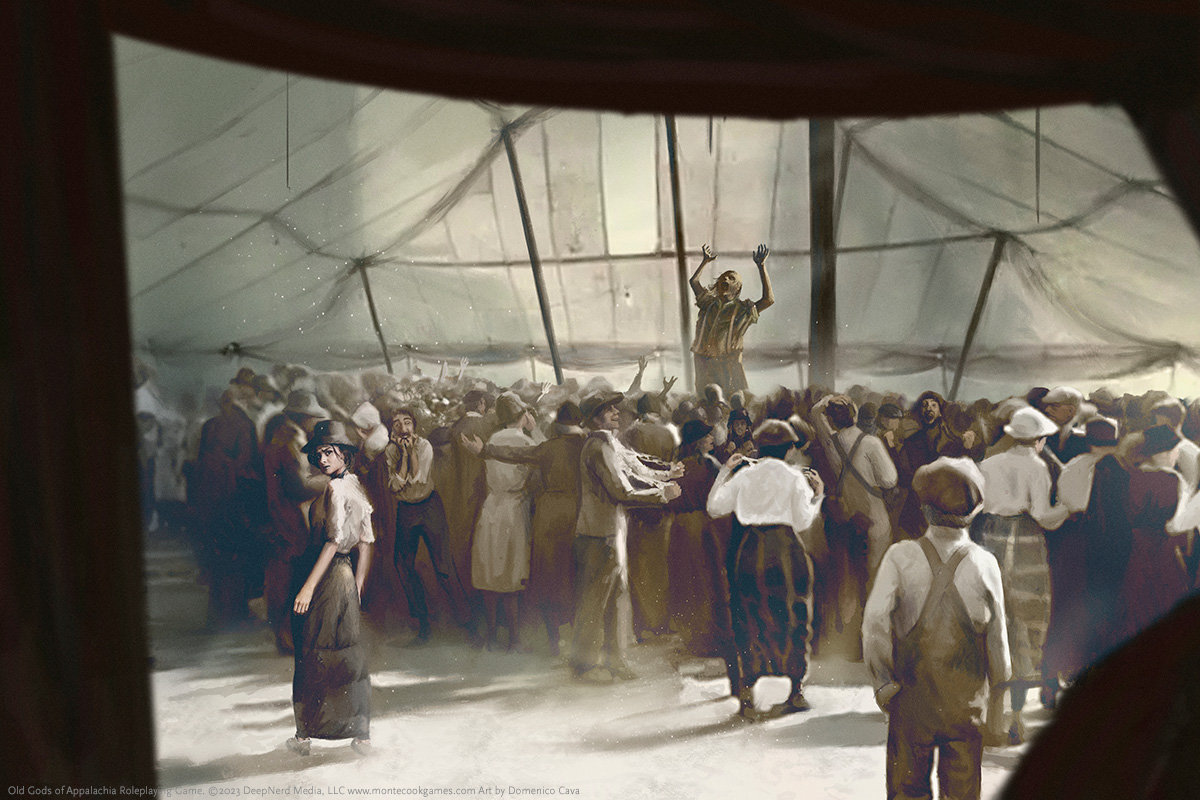 The Old Gods of Appalachia Roleplaying Game is now off to press! This beautiful book (more on that below) has completed its long journey of creation, design, development, editing, layout, proofing, and approvals. We couldn't be more thrilled! Well, actually, we could be, and will be, when we have the book in our hands. Assuming all goes to plan (and in the world of manufacturing and freight, nothing can be safely assumed these days), that'll be just a matter of weeks!
If you're a Kickstarter backer, check out the recent campaign update for more info on fulfillment of the corebook and other rewards.
Not a backer? Good news:
Preorders Are Open
This week we opened preorders for the Old Gods of Appalachia Roleplaying Game and the Old Gods of Appalachia Player's Guide. If you missed the Kickstarter, this is a great way to reserve your copy of this high-demand game—we don't anticipate running out of it any time soon, but then again we've underestimated the seemingly boundless enthusiasm for this game at every step. So grabbing a copy early isn't a bad idea—and you'll even get it a little bit ahead of street date!
Plus you can…
Take a Look Inside!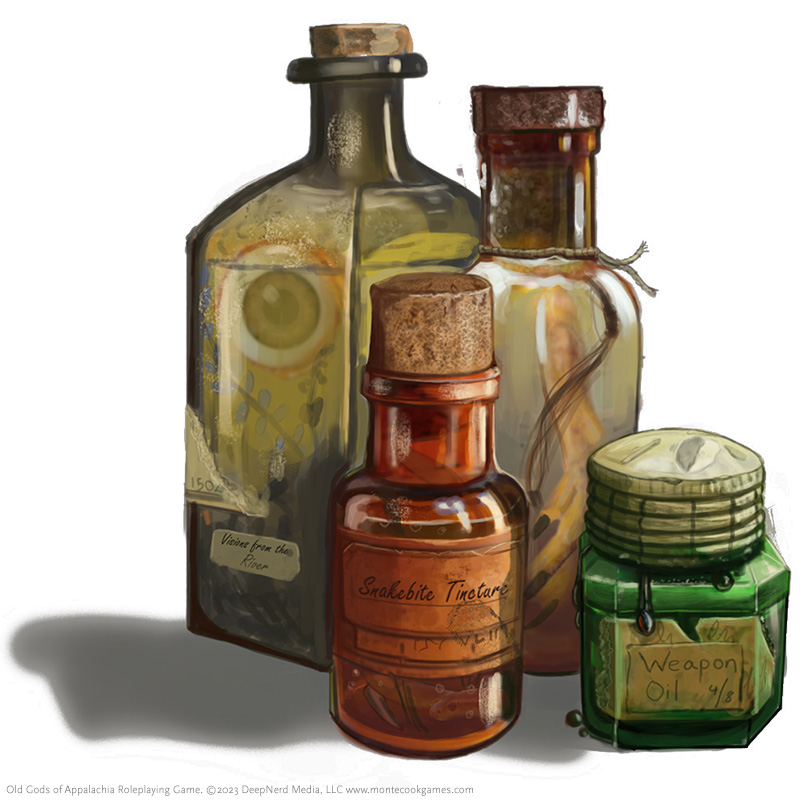 Wanna know what the fuss is all about? Or maybe you're a big fan, and eager to take an early look at the game? Great news: you can now download a free, 17-page preview of the Old Gods of Appalachia Roleplaying Game. It even contains a couple of complete creatures and character options you can use in any Cypher System game right now!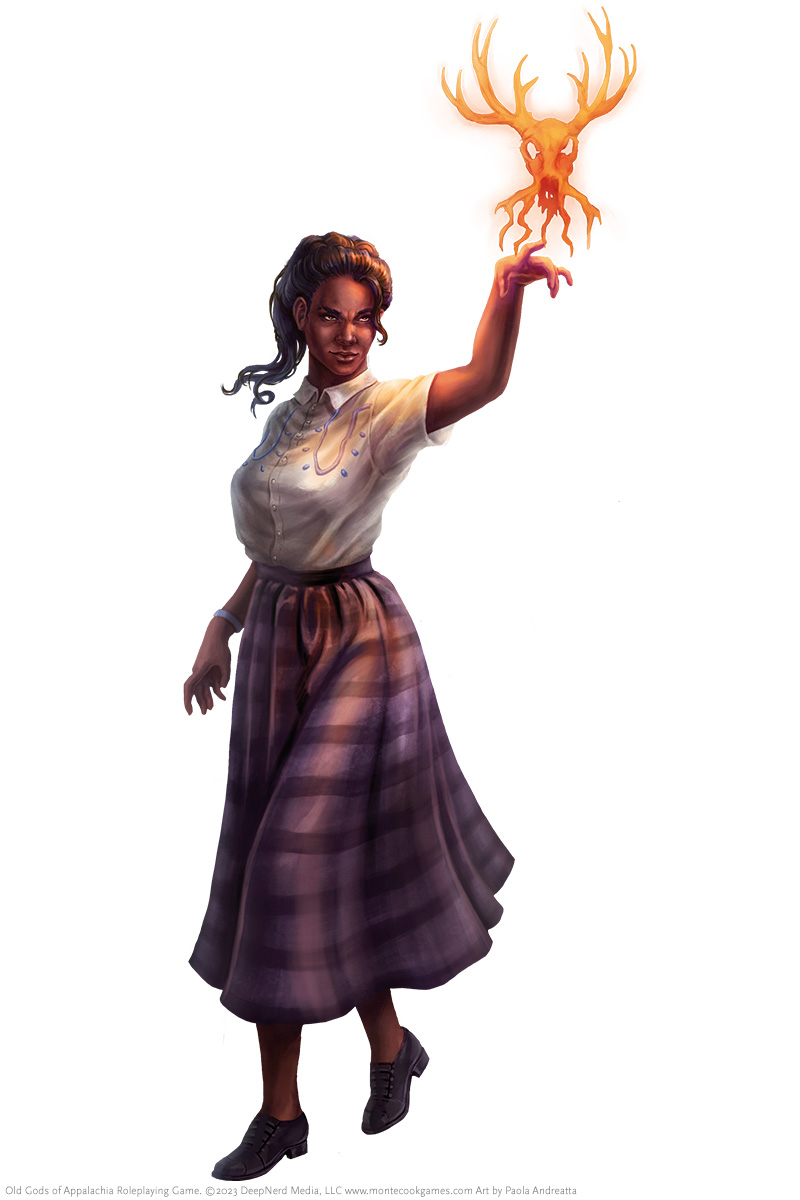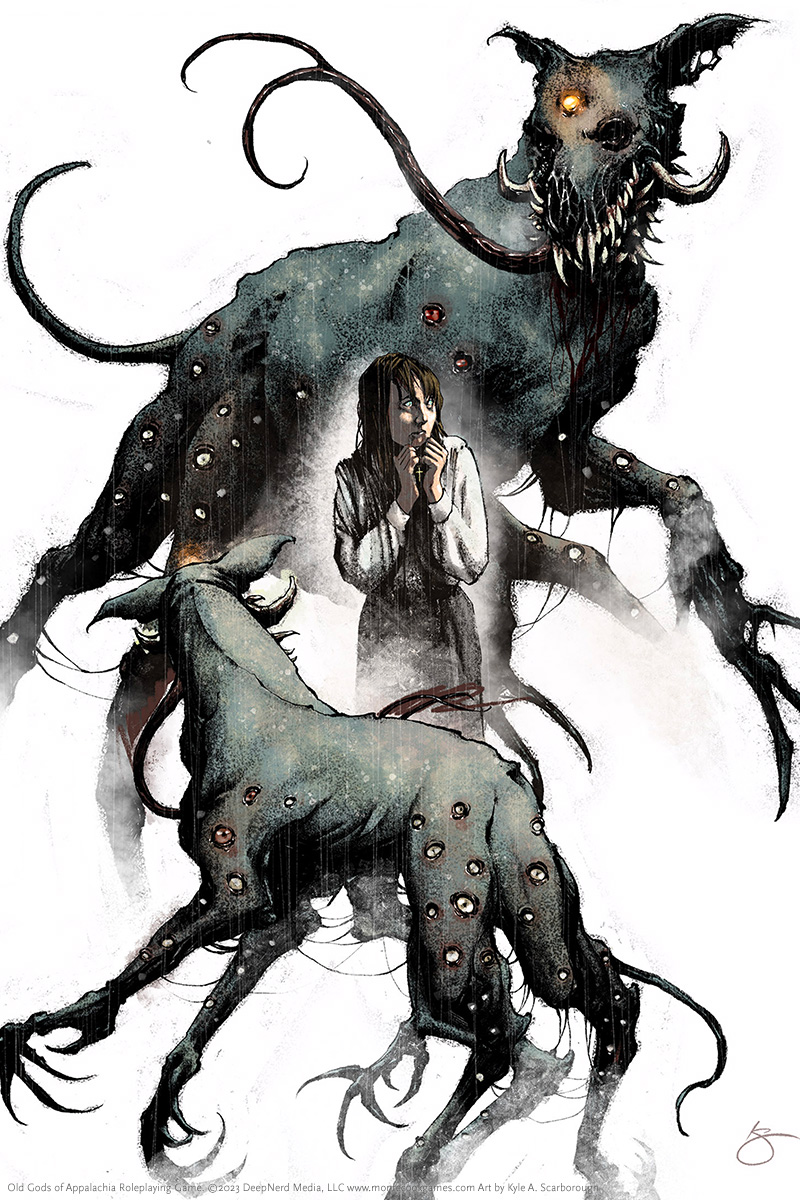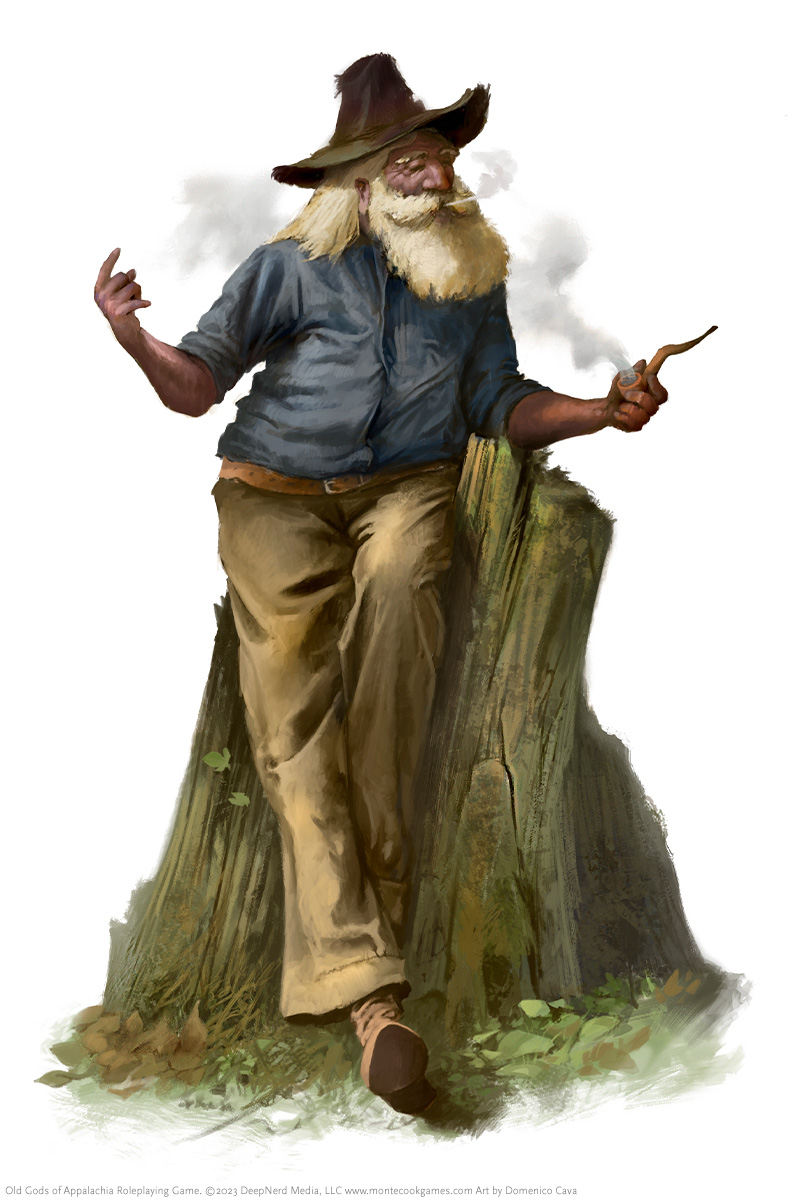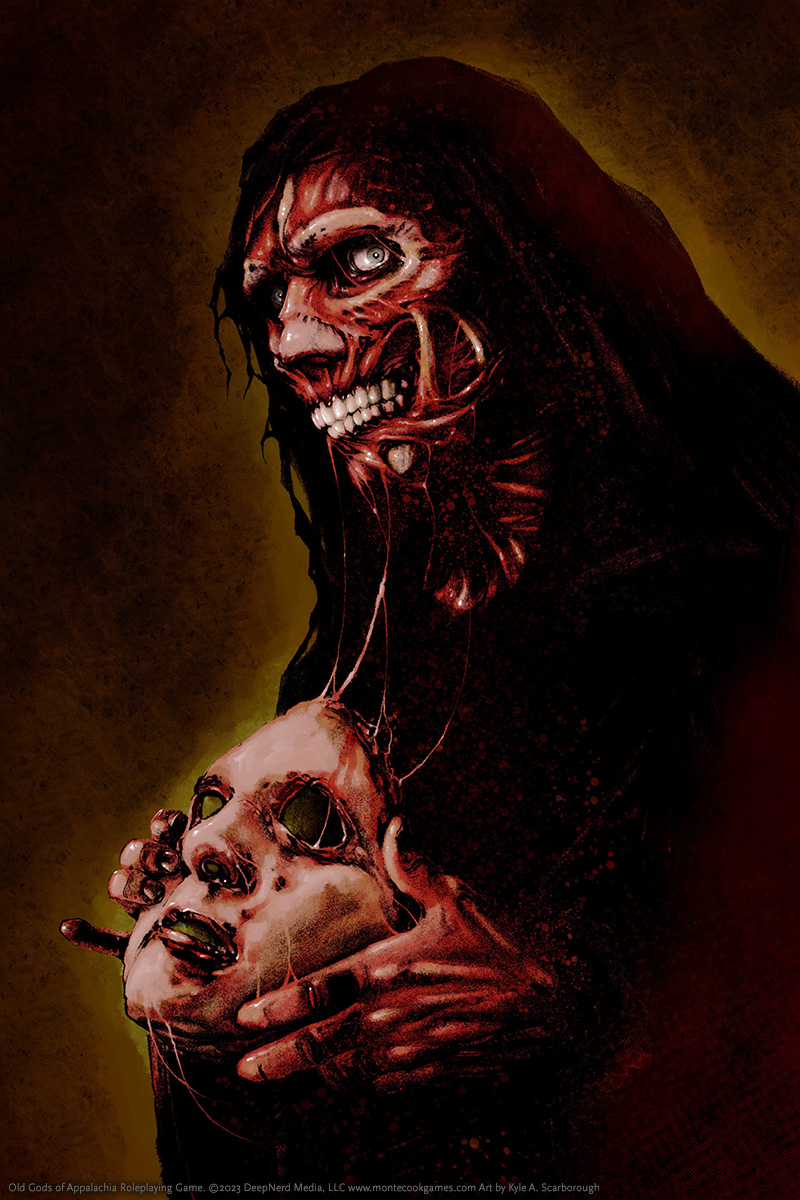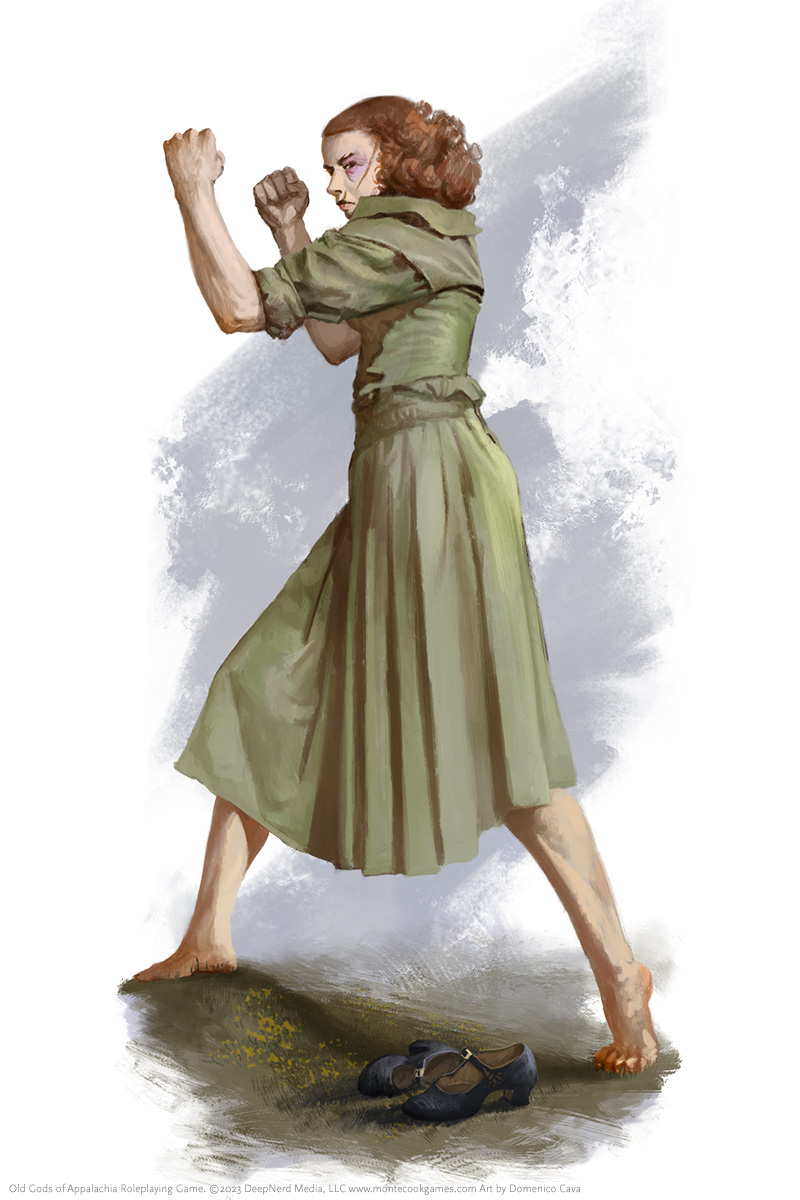 Warehouse Update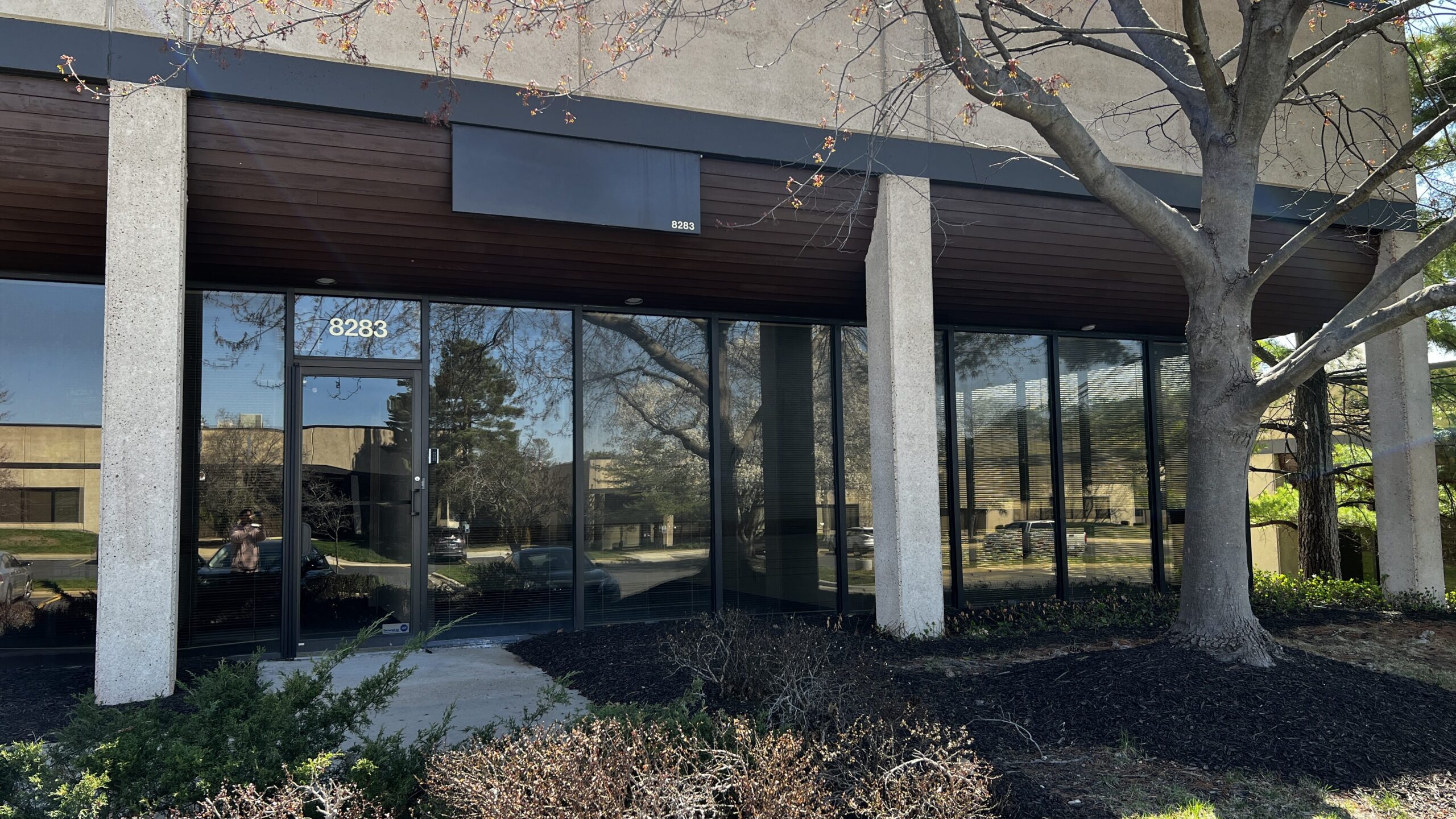 In a recent Cypher Chronicles we shared our exciting news (exciting to us, that is!) about our new warehouse space. Our current warehouse in Overland Park, Kansas, which handles all our North American fulfillment and MCG Shop orders, is stuffed beyond capacity. Our new space will nearly triple our capacity.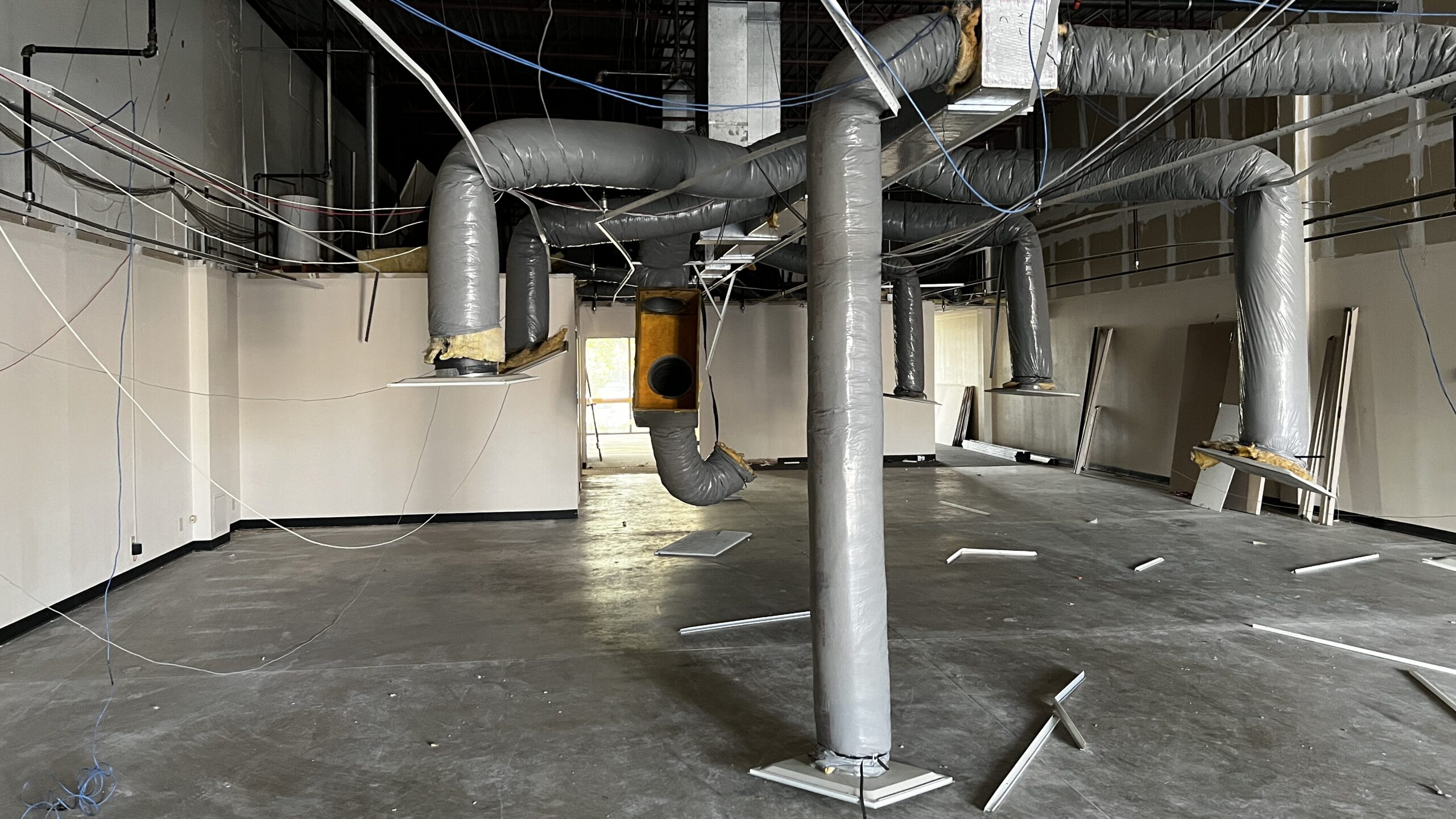 We'll move at the beginning of July—just in time for the huge Old Gods of Appalachia Roleplaying Game fulfillment. In the meantime, contractors are preparing the space for us, tearing out the previous tenant's structures and optimizing the space for our needs. In this photo the existing HVAC components are being relocated.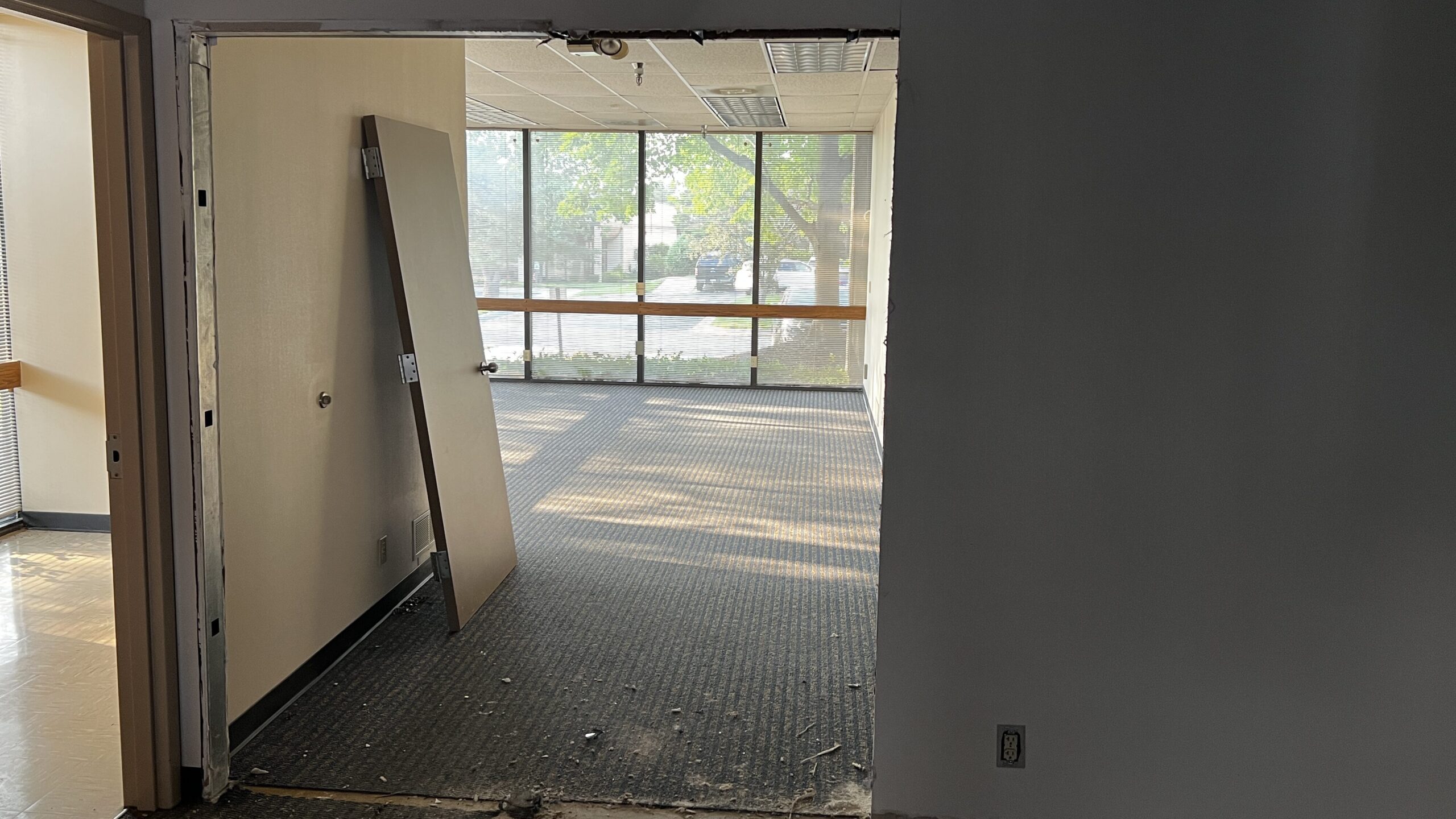 A new double-door leads into what will be the pick-and-pack area. This is where your orders will be assembled, packed up, and labeled. To the left, you can just see the small but pleasant break room. This, along with the huge windows in pick-and-pack, has Teen Labor Force super excited about this new facility!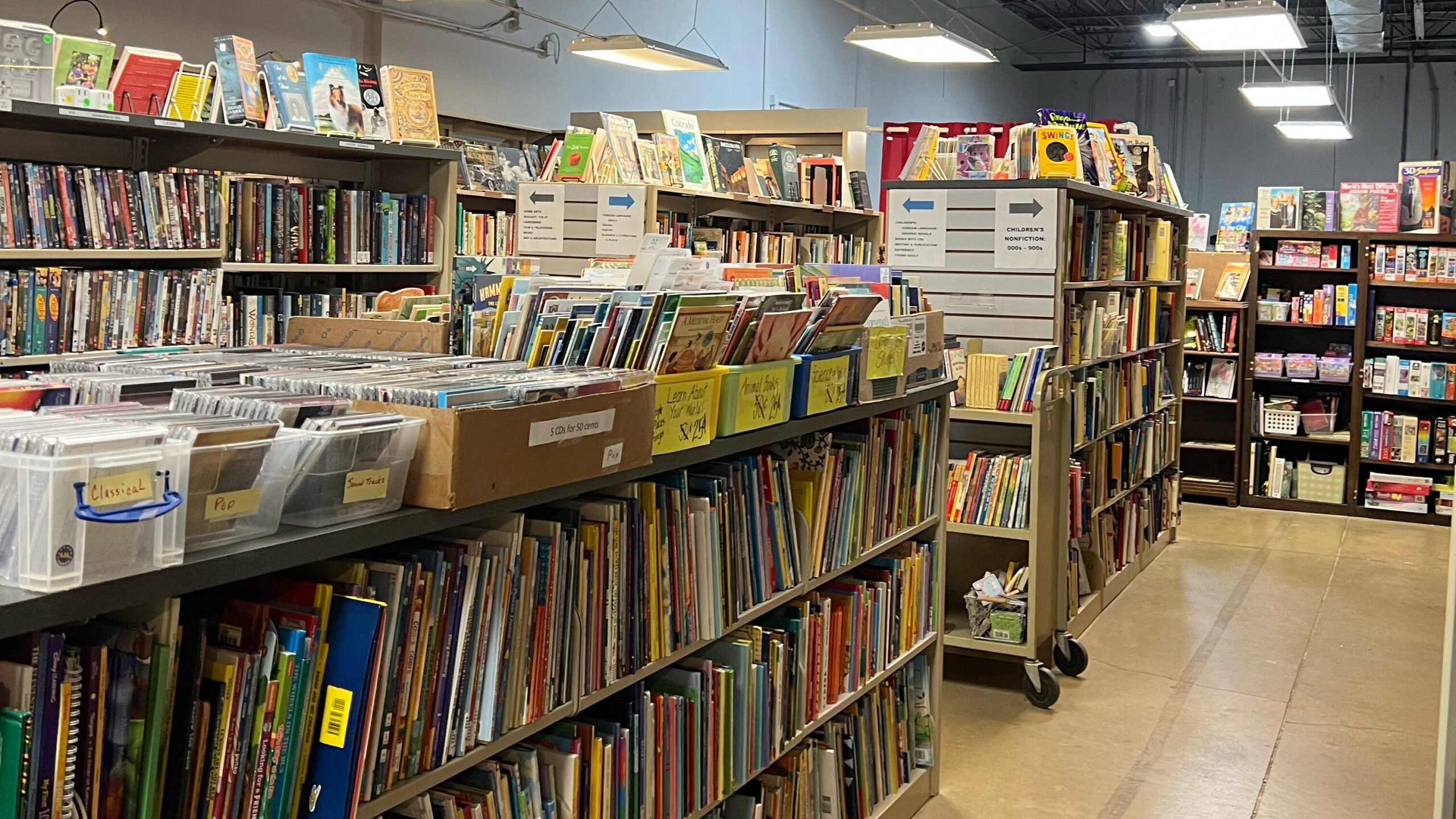 And—uh-oh!—it turns out the tenant two units down is the place where the Johnson County Library stores their overflow books. And they sell off overstock on Thursday evenings. We might end up with a LOT of books over the months to come!

Cypher System is getting a lot of love out there these days! Plus we're excited to be part of DriveThruRPG's bundle in support of BigBadCon, and we have a call out for Asset Team support for the American Libraries Association event in Chicago!