Your space horror game is probably crying out for a cool new twist on the xenomorphs your PCs have been facing lately. Or maybe you want a mind-bending extra-dimensional visitor for your weird steampunk campaign. How about some cool new minions for the undead overlord in your fantasy game?
The Cypher System offers so many options, with hundreds of creatively crafted, unique creatures and NPCs for your players to encounter. And the best part is: they're all compatible! An extraplanar creature from Path of the Planebreaker seamlessly drops into your game of The Strange—no kitbashing necessary. A quirky fey from We Are All Mad Here easily fits into a high fantasy campaign—or might make a colorful foil in a superheroes game. Just use it—it's that easy.
The only hard part, with so much to choose from and so many choices, is finding the perfect creature for your next encounter. The Cypher System Creature Index is here to help!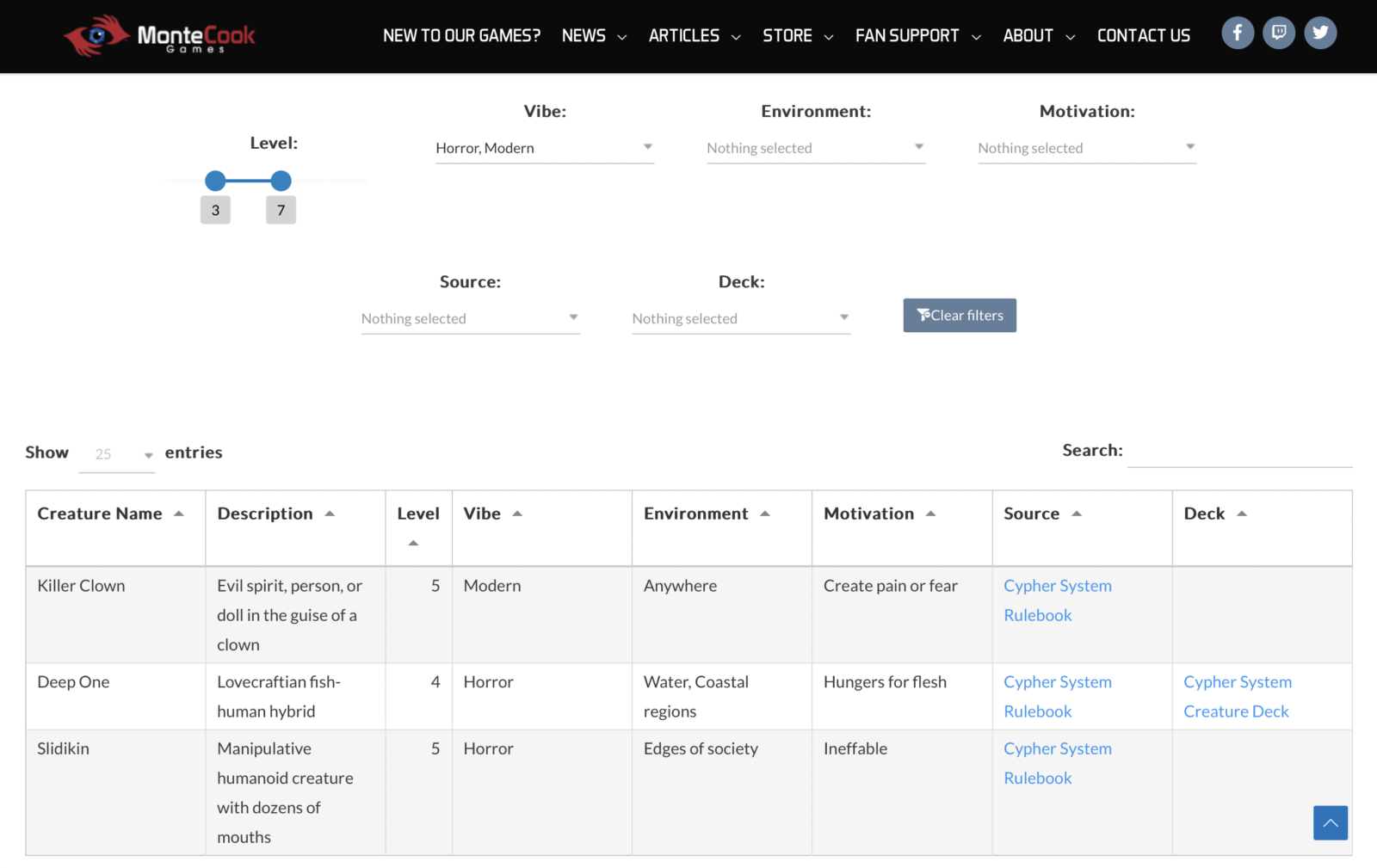 It's easy to use: Select a range of appropriate levels, choose one or more vibes that fit your need, and filter by other optional criteria. The Cypher System Creature Index gives you a list of creatures that fit the bill, and tells you where to find them. It's an indispensable prep tool for GMs looking for just the right encounter.
There are currently nearly 600 creatures, from over a dozen Cypher System titles, in the Cypher System Creature Index, and we're adding more on a weekly basis. Over the course of this summer, we'll add creatures from every Cypher System title published by Monte Cook Games. And this is just one of a suite of new Cypher System tools in the works!