We're coming up on US holiday season, which is a season for food, gratitude, gifts, and charity. As we get closer, we thought we'd alert you to a few charities supported by us and our wonderful fans, and let you know how you can get involved.

This Saturday, November 18th
Extra Life is a great charity that mobilizes gamers to raise money for local sick and injured kids at Children's Miracle Network Hospitals. Monte Cook Games' Asset Team member, David Hill, is running an online game of Unmasked before the book is released to the public!
Go to David Hill's Extra Life Participant Page and donate $50 to snag a seat in the game. You can get additional goodies for $10 additional each, including a customized character, a head start with 2 XP, or a PDF of the customized XP cards that David is making for this event!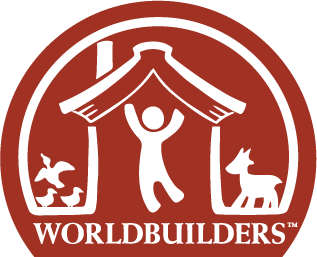 November 13th through December 8th
Worldbuilders is a fantastic geek-centered fundraiser that was started by fantasy author Patrick Rothfuss. This fundraiser supports Heifer International, a charity that provides impoverished communities with means for sustainable agriculture and commerce.
Monte Cook Games is a Platinum level sponsor of Worldbuilders, so expect lots of our products in the reward lottery, including No Thank You, Evil! and the Numenera Starter Set. (Last month we did a similar sponsorship for the Save Against Fear convention, put on by the Bodhana Group, a non-profit that advocates for the use of tabletop games as therapy–keep that one on your calendar for next year too!).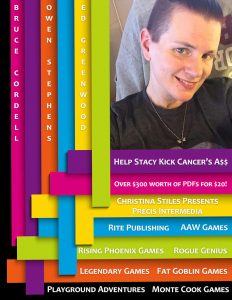 November 15th through November 27th
Stacy Dellorfano is a tabletop RPG developer and the founder of ConTessa, an organization that highlights and supports marginalized people in the RPG community. Stacy was recently diagnosed with breast cancer and is raising funds to pay for treatment and all the associated costs.
Organized by BJ Hensley, the founder of Playground Adventures, this DriveThruRPG bundle gets you more than $300 worth of PDFs for only $20. We've donated the action-packed Numenera supplement Jade Colossus: Ruins of the Prior Worlds and adventure The Thief, the Clave, and the Ultimatum.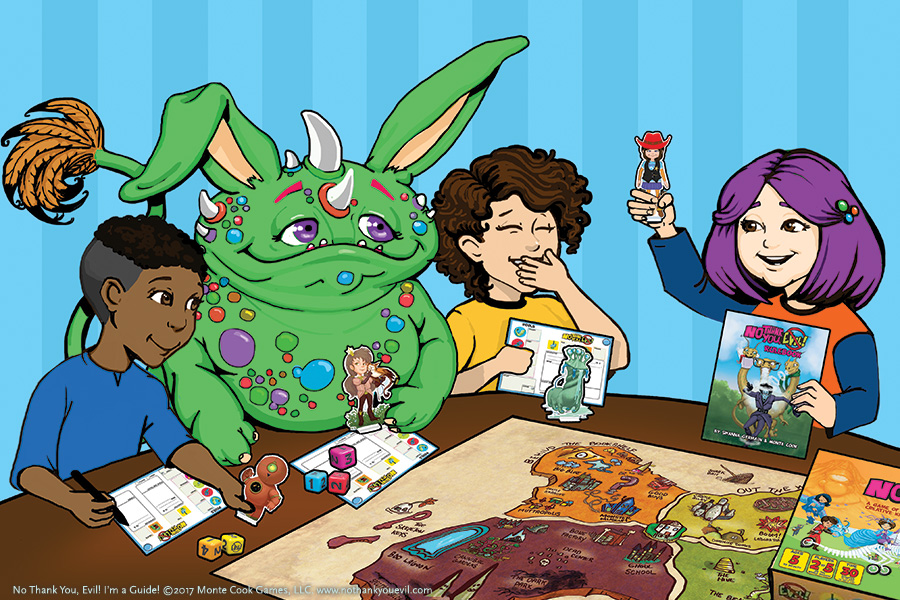 December 2nd
Lawful Good Gaming (LGG) is a really cool group that invites game masters and players to come together and game for good. As part of LGG, game masters organize game events, primarily online. The price of entry is proof of donation to one of LGG's rotating supported charities.
This month, James Walls is co-GMing a game of No Thank You, Evil! with his daughter Evie, with art and other adventure ideas pulled from all of his kiddos. There is one seat open in this game–grab it before it's gone! Donate to the Violence Policy Law Center, mark yourself as "Going" on the Facebook event, and email James proof of your donation. Enjoy it by yourself or with a loved gamer kid.
Lawful Good Gaming's other events are also worth investigating. Further, Lawful Good Gaming is always looking for more games and players–consider GMing or playing yourself.
---
Coming soon will be Monte Cook Games's own annual Holiday Gift (like we did in 2016), where we give you $5 to donate toward a charity, buy something for a friend (your Secret Seskii gift?), or purchase something that's missing in your collection!