A Novel of The Strange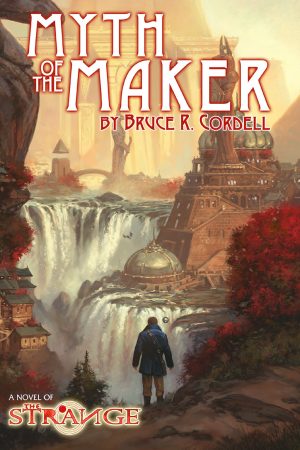 In a universe as vast as ours, with tens of billions of planets potentially supporting life, Enrico Fermi's famous question—"Where is everyone?"—has never been more relevant. That's what Katherine Manners learned when she discovered, in a secure server room, the melted form of an unknown man clutching a message of doom from another world.
A world, it turns out, in orbit of our own. Hidden in the dark recesses of a nether dimension called The Strange. A dimension that hosts countless other micro-worlds, many copies—or recursions—of Earth itself.
Worlds home to beings sometimes jealous of our own. Worlds filled with dangers and riches, mysteries—and answers.
But the opening of these worlds also draws the attention of creatures capable of devouring the Earth. Creatures that may have been the doom of every civilization that advanced enough to discover The Strange. Creatures that hunger—and now know we exist.
Myth of the Maker is the first official novel set in the universe of The Strange, and is presented in this deluxe, limited hardcover edition. For a sneak preview, see author Bruce Cordell's video of himself reading an excerpt from the novel!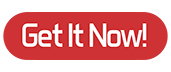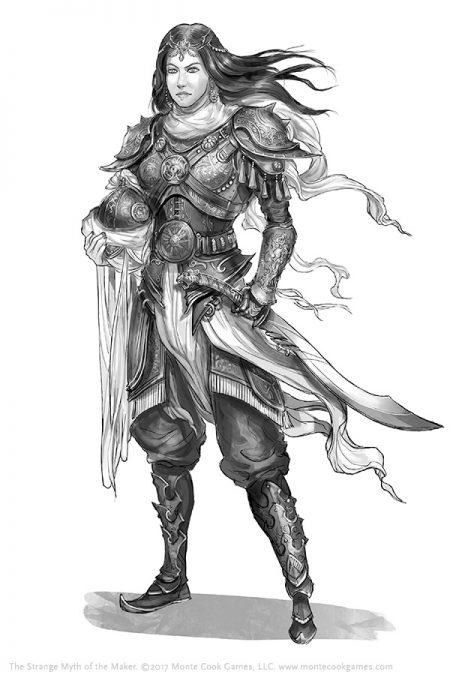 Myth of the Maker
By Bruce R. Cordell
Hardcover
$24.99