After seeing all the posts and photos on social media, if you're one of the people wishing you'd got in on the Reliquary box from our Exclusive Numenera Boxed Set Edition Kickstarter last December, we have some news you might be interested in.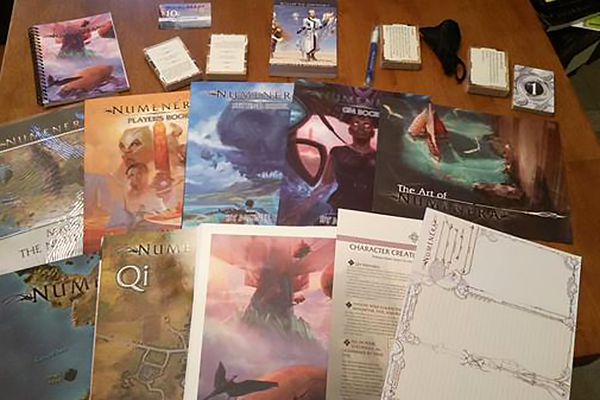 After shipping the boxed set to backers and holding some back (just in case), we have a small number of Reliquaries left over that we're going to ship to GenCon. These boxes are huge, and take up a lot of room in our booth, so what we'll likely end up doing is having a stack brought in each day and selling through that. We should have some Thursday, Friday, and Saturday for sure. However, it's very likely that we'll run through each day's stack early, so if you're interested, getting to our booth (Booth #1737) as soon as the doors open might be wise.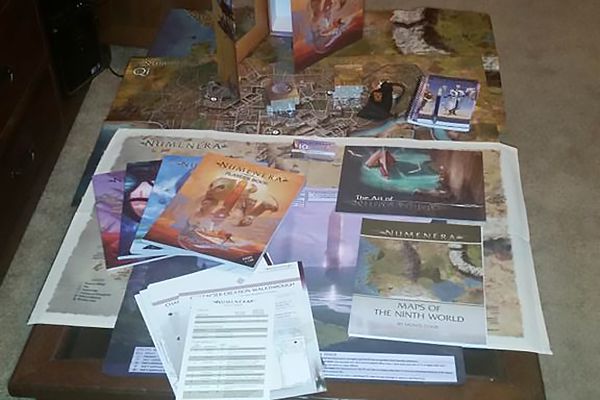 We'll be offering these Reliquary boxed sets for $200. This is an incredible price for 9 and a half pounds (literally!) of content in this beautiful deluxe box, which is a keepsake it its own right. And if you check out the MCG Facebook page, you can find a $10 coupon you can apply to the boxed set! (Our Kickstarter backers who supported this product got an even better deal on it, but the logistic of bringing this very large, heavy item to Gen Con preclude offering it at that price.)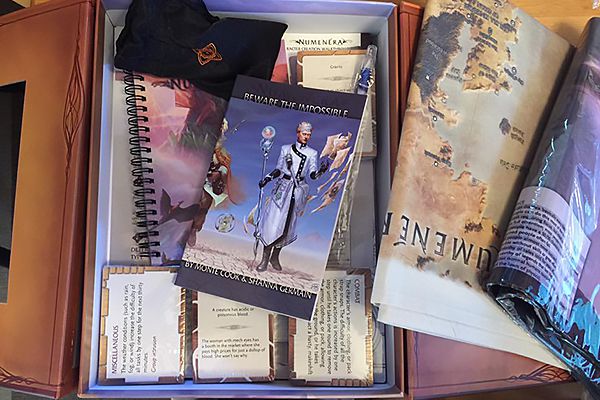 In case you haven't seen it, here's a list of all the box's contents:
All the Numenera corebook content, divided into four exclusive books (three of which have stunning new cover art by the awesoem Keiran Yanner):
Player's Book
Setting Book
GM Book (with a new appendix by Monte, plus the content of the Injecting the Weird, GM Intrusions, Sex & Love in the Ninth World, and In Strange Aeons glimmers)
Adventure Book (with the added adventures Vortex and Into the Violet Vale)
Plus an incredible load of additional content:
Large, beautiful Numenera playmat
2 Double-sided poster maps, featuring the Steadfast and the Beyond, the Ninth World supercontinent, Qi, and the creature size comparison from the Ninth World Bestiary
2 character creation handouts
Pad of 25 character sheets
A signed and numbered art print autographed by Monte Cook and Shanna Germain
6 Illustrated pregenerated characters
$10 MCG store gift card
Poster-sized cloth map not available anywhere else
XP Deck
100-card Weird Deck
100-card GM Intrusion Deck
Exclusive Numenera dice—an awesome new design not available anywhere else
Numenera dice bag not available anywhere else
Set of 32 maps, each printed in a tagged and untagged version
Beautiful Art of Numenera book (which also doubles as a handy "show 'em" reference) not available anywhere else
Paperback fiction anthology that includes two stories not yet published anywhere else
Rules cheat sheet
Numenera spiral notebook
Numenera mechanical pencil
Whew! That's a lot of stuff (as the photos in this post attest)! And in case you're wondering how big the box set is measured in units of babies, here's one more photo for you!