Special Features is a regular column in which MCG team members discuss projects they're working on, interesting MCG activities, or things that inspire their work. This column was written by Bruce.
It's that time again: The MCG staff, normally scattered across the country, has gathered in one place for the MCG Fall 2015 Summit. And you know what? This is the FIFTH of our semi-annual summits since the company was founded. To us, it feels like we're brand new. But of course, that's not true; Numenera was published in 2013. Sure, we're still a young company. But we're a young company that's doubled in size a few times since Monte and Shanna founded it by writing Numenera, then deciding to build from there.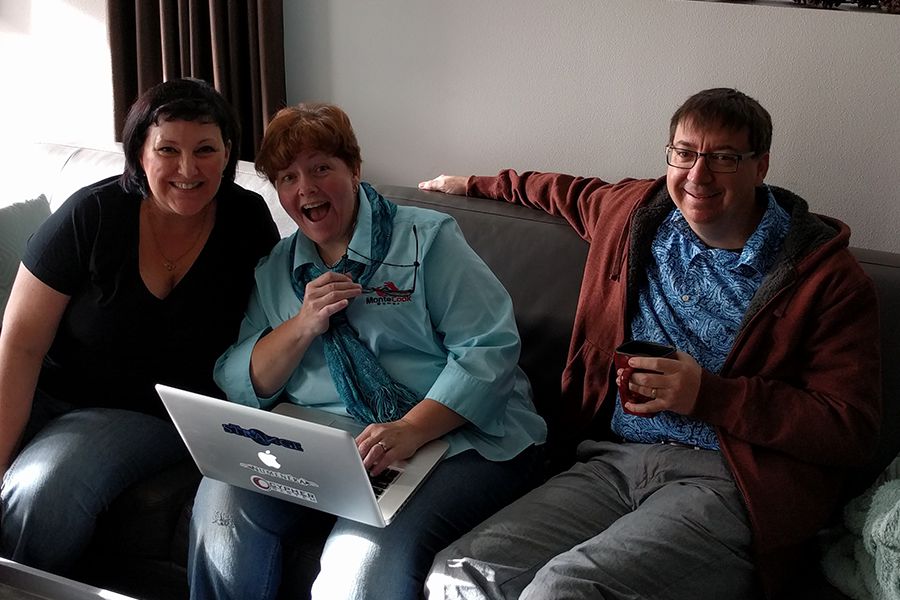 MCG's growth is part of the reason summits are so essential. It gives us a chance to communicate culture, especially across the distributed, work-from-the-home-office set-up that we enjoy. Plus, we're all friends. We like to get together from time to time to catch up, share some laughs, and even trade a few hugs. Summits are also a great way to discuss ideas for the schedule, have some epic brainstorming sessions, and celebrate our recent victories. One way to celebrate is merely by taking some time to talk about our favorite recent products. For me (Bruce), I'm stoked how well Strange Revelations turned out (available everywhere soon!), especially the Instant Adventure we gave away for free, Game of Screams.
Of course, summits are also a place to get down to real business. On day one, we did so by delving into the next two years of products. I can reveal pretty much nothing of what we talked about, other than to say there is a lot of exciting stuff on the horizon!
Of course, no company meeting is complete without a workplace safety posting, and friend of the company, super-dog Amp!