Special Features is a regular column in which MCG team members discuss projects they're working on, interesting MCG activities, or things that inspire their work.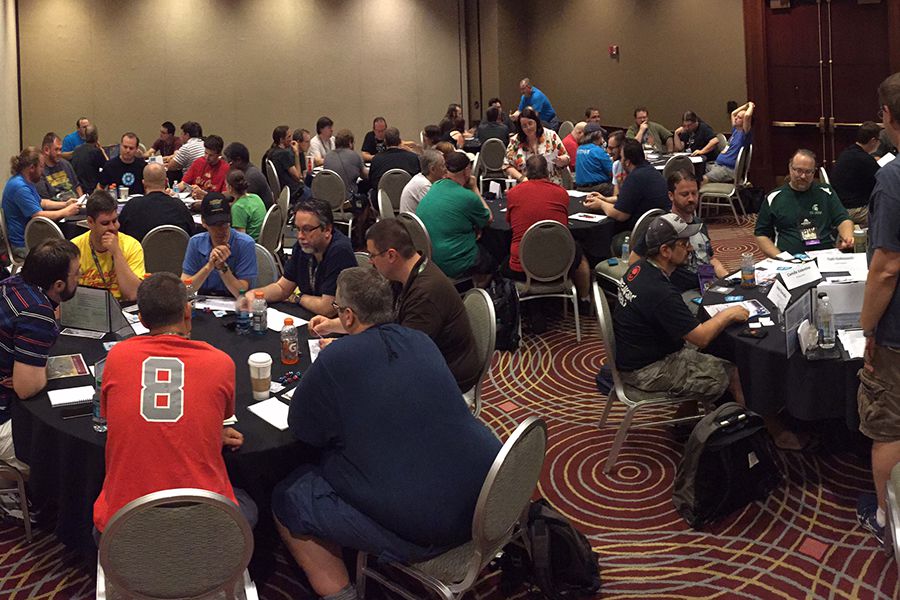 MCG is running a whole load of official games at Gen Con—well over 100. But they're all sold out, and we've heard from the events team at Gen Con that there is loads of demand for more Numenera, The Strange, and Cypher System games. Many attendees have these games on their wish lists, but there aren't open slots for them to play. While we have dozens of GMs running official games on our behalf, we've reached our limit.
Is that where you come in? There's still time to submit new events to Gen Con!
Why don't you run an adventure and show off your little corner of the Ninth World? Reveal a recursion you created for your home campaign. Demonstrate your skill as a GM for a superhero, horror, or fantasy adventure using the Cypher System rules. Or grab a published MCG adventure (even a freebie from our website) and create a game event. Running games at Gen Con is loads of fun—just ask Troy, Darcy, or any of our official MCG GMs.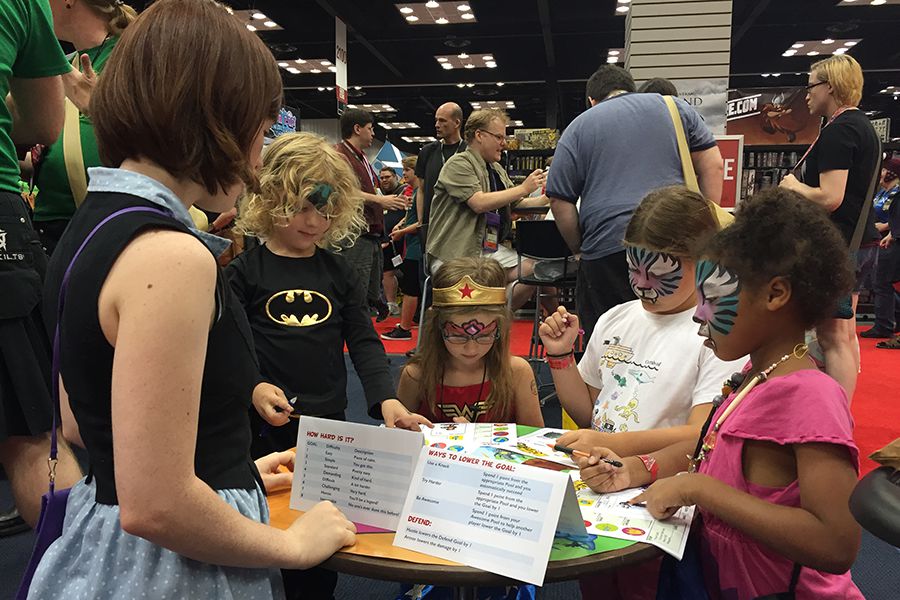 While we have you thinking about Gen Con, don't forget to sign up for our panels like Instant Adventure with Monte Cook, Running RPGs for Children, or the highly-anticipated MCG Seminar talking about our future plans. We're also doing one about GMing MCG Games, and it's early in the show, so you can take the tips and techniques you learn and apply them in your Gen Con game. (You can find the most up-to-date details on our Gen Con on our Appearances page.)
We at Monte Cook Games really appreciate our community of players and GMs, and we'd like to thank in advance all of the people running demos at our booth, GMing our official game events at Gen Con, or running MCG games on their own at the show. You're a big part of why we're able to make fun games. So, if you run an independent game at Gen Con, we'd love to help you out and show our appreciation. To that end:
Jump onto Facebook and tell us about your game as soon as you schedule it with Gen Con. We'll help spread the word!
At Gen Con, after you've run your event, come by the MCG HQ in the exhibit hall (booth 1935) and show us your players' event tickets. We'll have a small token of our appreciation—a small, exclusive surprise—for you.
It's the fans and community that make our games so much fun. If you'll be at Gen Con, we hope you'll be part of that!