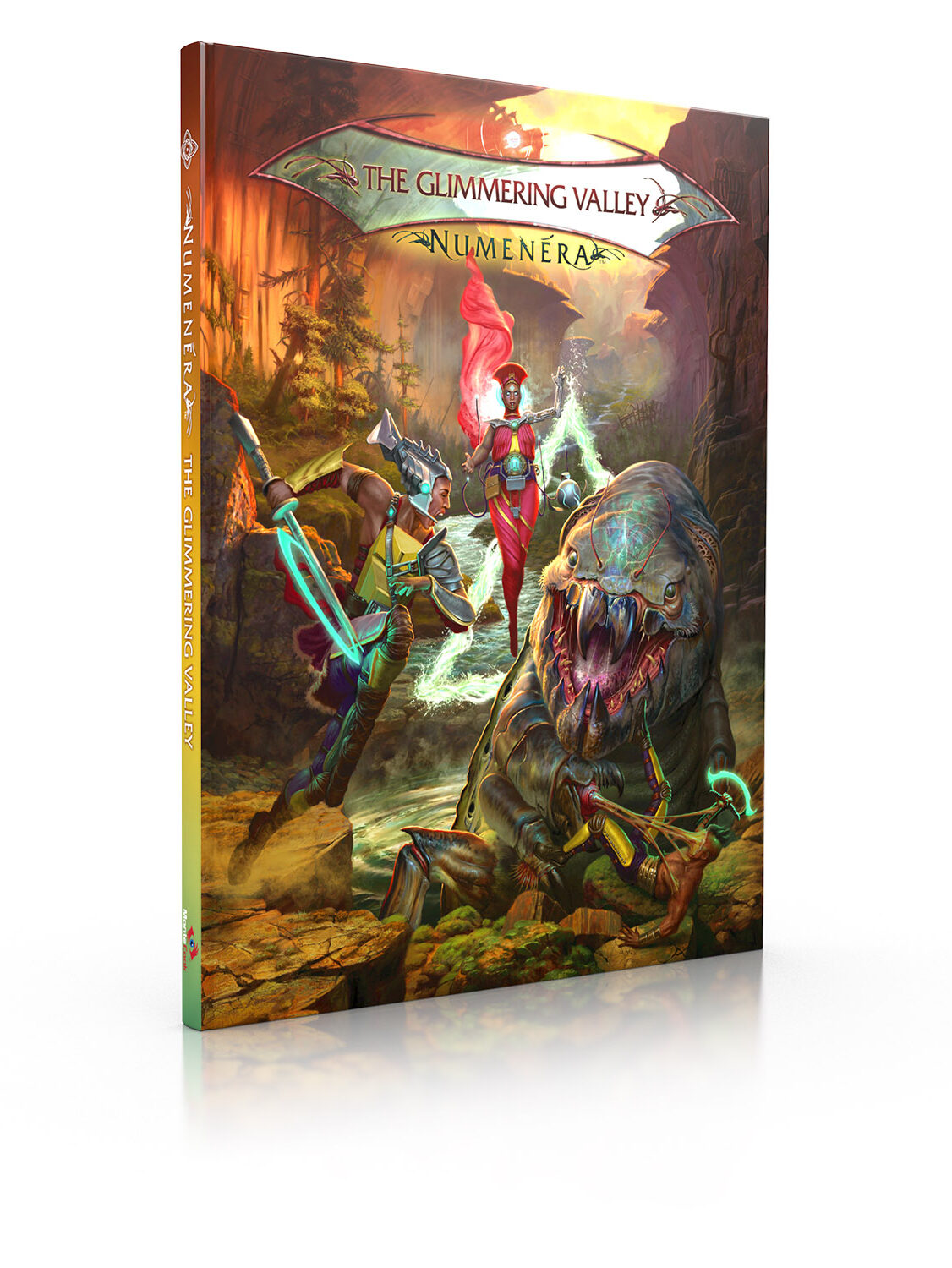 The Glimmering Valley, a forthcoming hardcover for Numenera, gives you a fascinating and beautifully fleshed-out region from which to launch your Numenera campaign. It details an area of the Ninth World made specifically to be the origin point of a group of eager explorers. It brings Numenera back to its roots and gives players a place to call home. A place to defend if and when it becomes threatened—and a springboard into the many splendors and dimensions of the broader Ninth World setting.
The valley is filled with mysteries amid remnants of the prior worlds. The Glimmering Valley presents many opportunities to tie the player characters to the Ninth World's weirdness as a part of their backstories, their families, their mentors, and particularly the origin of any weird abilities or technologies they wield. You can place the Glimmering Valley almost anywhere you like within the Ninth World, and let your campaign sprout from there.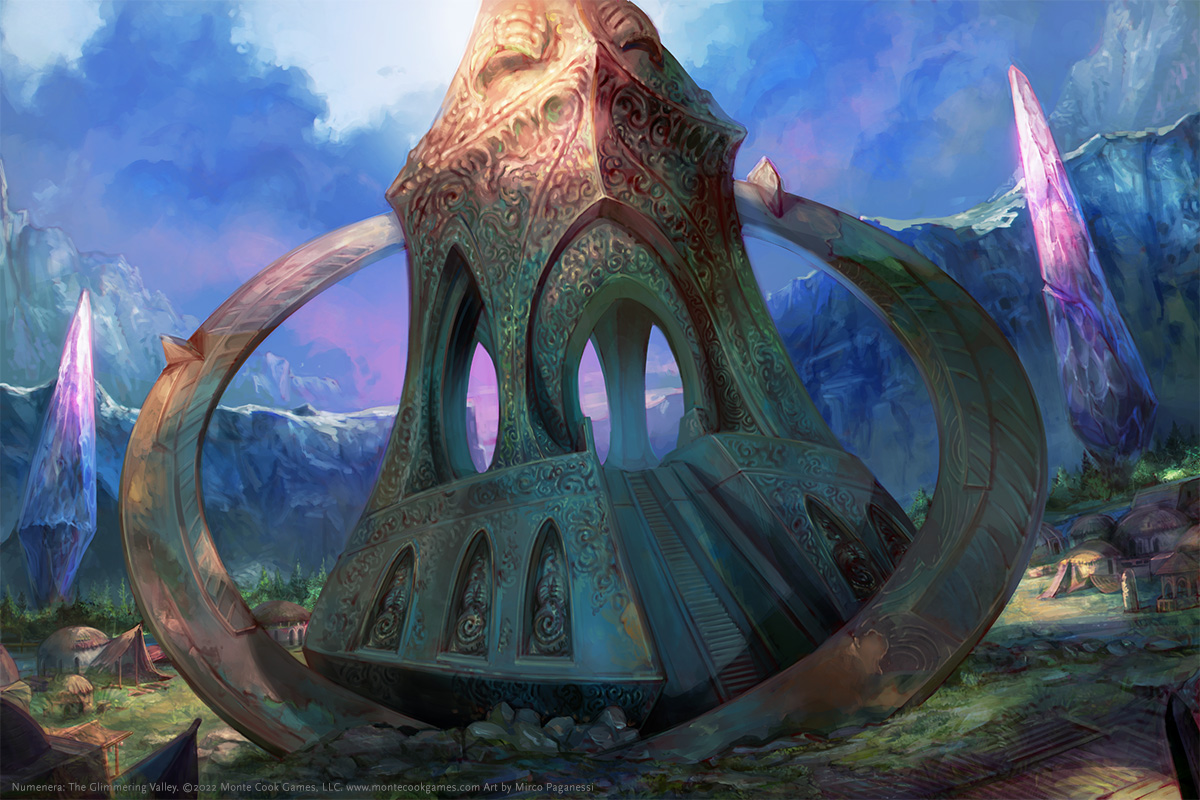 The product unfolds like a campaign would, with a small village as a starting point—giving the PCs plenty of backstory material and potential friends, relatives, and rivals. The village is surrounded with mysteries and places to explore as you establish your campaign—and a looming threat, affecting everyone who lives in the valley, provides growing tension.
PCs who make their way to the far end of the valley find a city where they can experience more adventures, or that they can use as a gateway to the larger Ninth World beyond the valley itself.
The Glimmering Valley will be part of the crowdfunding campaign for The Weird. The campaign launches in September on BackerKit Crowdfunding, with a free exclusive, included with all pledge levels, for backers who sign up to be notified beforehand.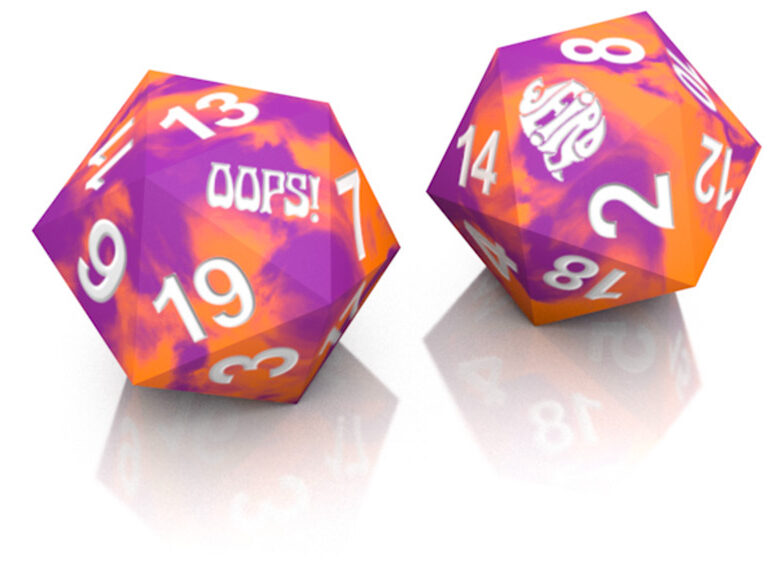 Sign up to be notified for this campaign, and receive an exclusive silicone d20 free when you back at any reward level. This funky die, from the amazing craftspeople at Metallic Dice Games, is beautiful, sharp-edged, just a little bit bouncy—and definitely weird. It's not like any dice you've ever seen, and it's an exclusive for early backers of this campaign. Don't miss it!