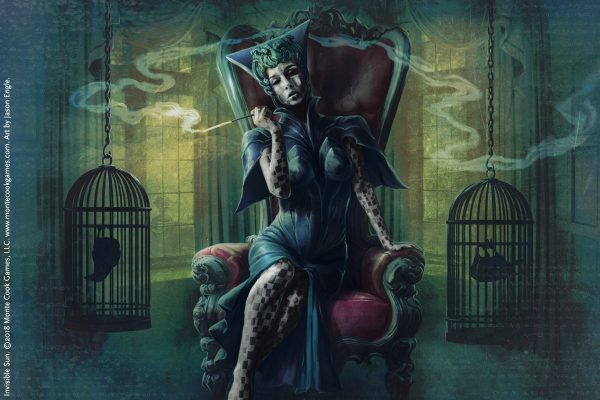 The appointed hour has arrived. The Raven wants what you have.
Tomorrow, Friday February 16th, the first episode of The Raven Wants What You Have will air at 7 p.m. PST!
The players will be showing off an Invisible Sun First Session–get ready to meet the characters and their neighborhoods, and lay the groundwork for the issues, locations, and NPCs you'll encounter through the rest of the narrative.
Chat With The Cast Live
The cast of The Raven Wants What You Have will be watching along and reacting with everyone in chat! We'll also be live-tweeting with the hashtag #TheRavenWantsWhatYouHave.
To get a recap of everyone's characters and character art, like The Cicatrix below, check out the announcement article.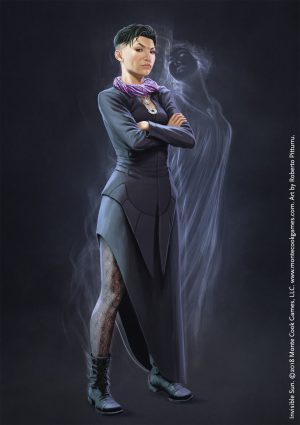 Can't wait till Friday? Check out our Invisible Sun YouTube videos, or watch A Woman With Hollow Eyes, the One Shot Network's actual play of Invisible Sun.