Back Your Best Game Ever and the revised Cypher System Rulebook on Kickstarter now!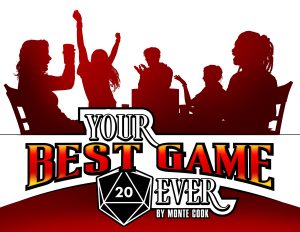 Last week, we announced our next big thing: Your Best Game Ever!
Not a rule book, but a tool book, Your Best Game Ever is a resource for all players and all games. If you play or run roleplaying games, this book is for you. This gorgeous hardcover will be filled with advice and suggestions for enhancing your RPG experience at the table and away from it. We're launching the Kickstarter for it July 24th!
So what, exactly, will Your Best Game Ever include? Here's just a sampling of the topics that we, along with our team of consulting experts, are planning to tackle in the book!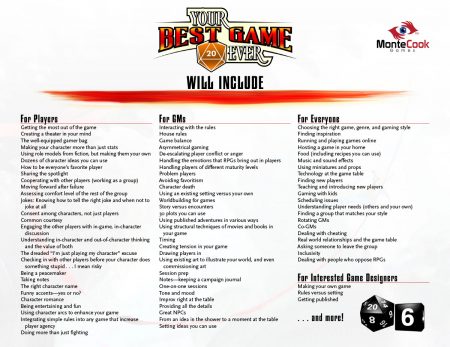 Our goal with this book is to make every game your best game ever. But we know–as GMs, players, and designers ourselves–that every game and every experience is unique. What's the hardest struggle you have with creating great games, either as a player or as a GM? Tell us in the comments below! Looking for some GM or player advice? Ask those questions in the comments as well.
Once the Kickstarter is complete and we've started working on the book, we'll look through your comments to make sure the book covers players' biggest issues and concerns.
(Note: This isn't a place to ask customer service questions. Please use our Contact Us form instead.)