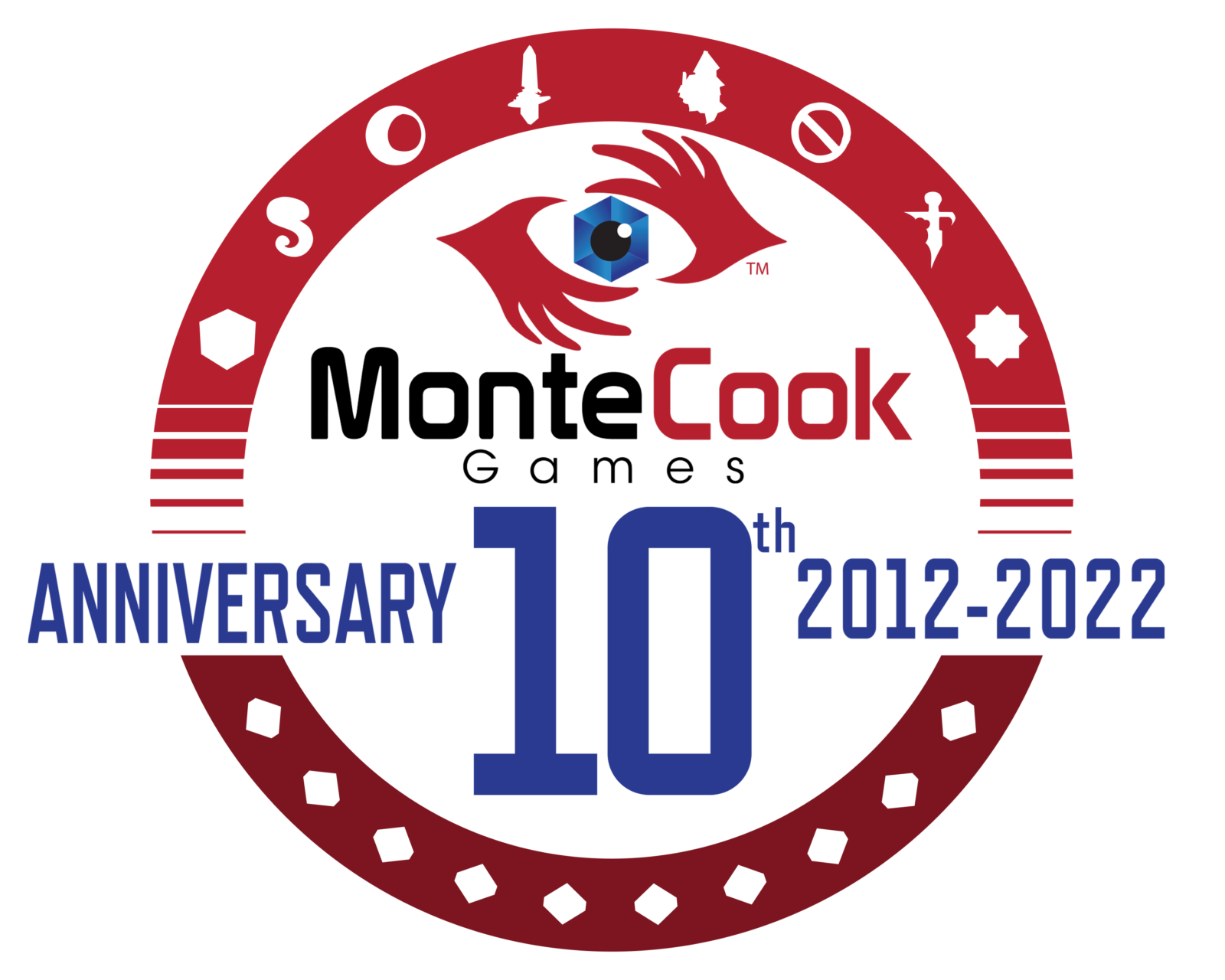 Press inquiries: Please contact LaTia Jacquise at latia@montecookgames.com
Monte Cook Games, LLC, has an exciting slate of activities, features, and products planned throughout 2022 to mark a momentous milestone: the celebration of its 10th Anniversary!
Founders Monte Cook and Shanna Germain formed the company in the summer of 2012. They launched a Kickstarter campaign for the Numenera roleplaying game in August of that year and, following the campaign's astonishing success, formed Monte Cook Games, LLC, as a business entity that September. Ten employees, scores of innovative and acclaimed products, and 21 highly successful Kickstarters later, MCG gratefully and joyously celebrates its tenth anniversary with special activities and features throughout 2022—and eagerly looks forward to its next exciting decade!
Looking back: It started small (kinda!)
"Ten years ago, we created a company almost on a whim, because Monte had this game—Numenera—that we were incredibly excited about and thought maybe other people might be excited about it too," said founder and partner Shanna Germain. "Over the past ten years, both our company and the industry have grown and changed in huge ways, but one thing that will never change for us is making games that delight and excite us, and then sharing them with players."
"I never would have believed it a decade ago," commented Monte Cook, founder, partner, and Creative Director at MCG. "Ten years have gone by quickly, but I'm so proud of what we've accomplished: the smart, fun, creative team we've assembled; the ground-breaking games we've produced; and the active, enthusiastic, and positive community we've seen grow up around them."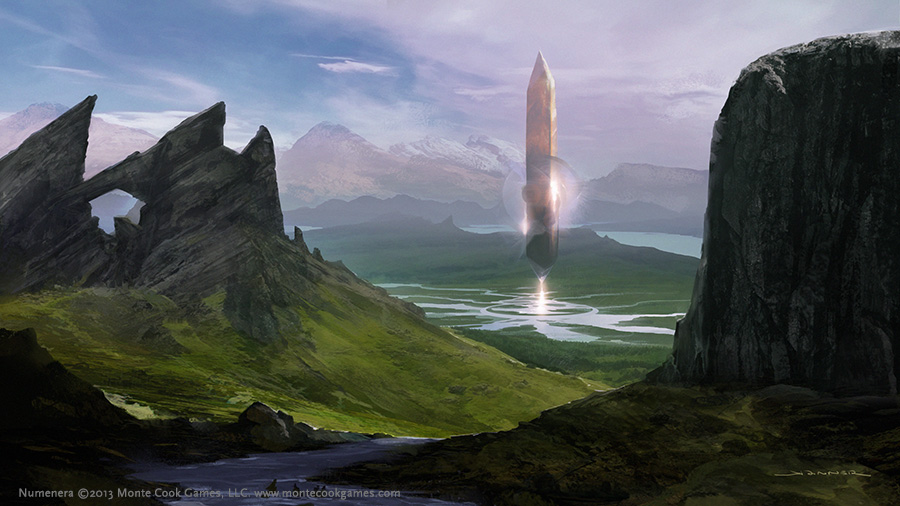 Ten years of true innovation
The company's accomplishments showcase a decade of true innovation. The original Numenera reimagined the tabletop experience with a focus on fast-paced play that unshackles the narrative from plodding mechanics, all wrapped up in a truly fresh vision of high fantasy. No Thank You, Evil! brought tabletop gaming to the most imaginative members of the family—children as young as five—with an experience tailored to their interests but engaging for kids of all ages. Invisible Sun looked at how different types of gamers approach the hobby, optimizing the game for varying styles of play at the same table. (And combined that with the first truly new TTRPG genre in decades, and the most ambitious physical production of a roleplaying game ever.) The Darkest House created a whole new format of game product, uniquely optimized for online use—and an experience that integrates with an ongoing game to improve the dynamics of existing characters and groups. The forthcoming Stealing Stories for the Devil delivers an engaging RPG experience that requires literally no pre-game preparation—a first for the hobby since its inception in the 1970s.
(If you're seeing a pattern of multiple innovations in any given product, that too is no accident. MCG is constantly focused on new thinking that delivers fun and compelling gaming experiences, and the company applies all of its experience and energy to every project.)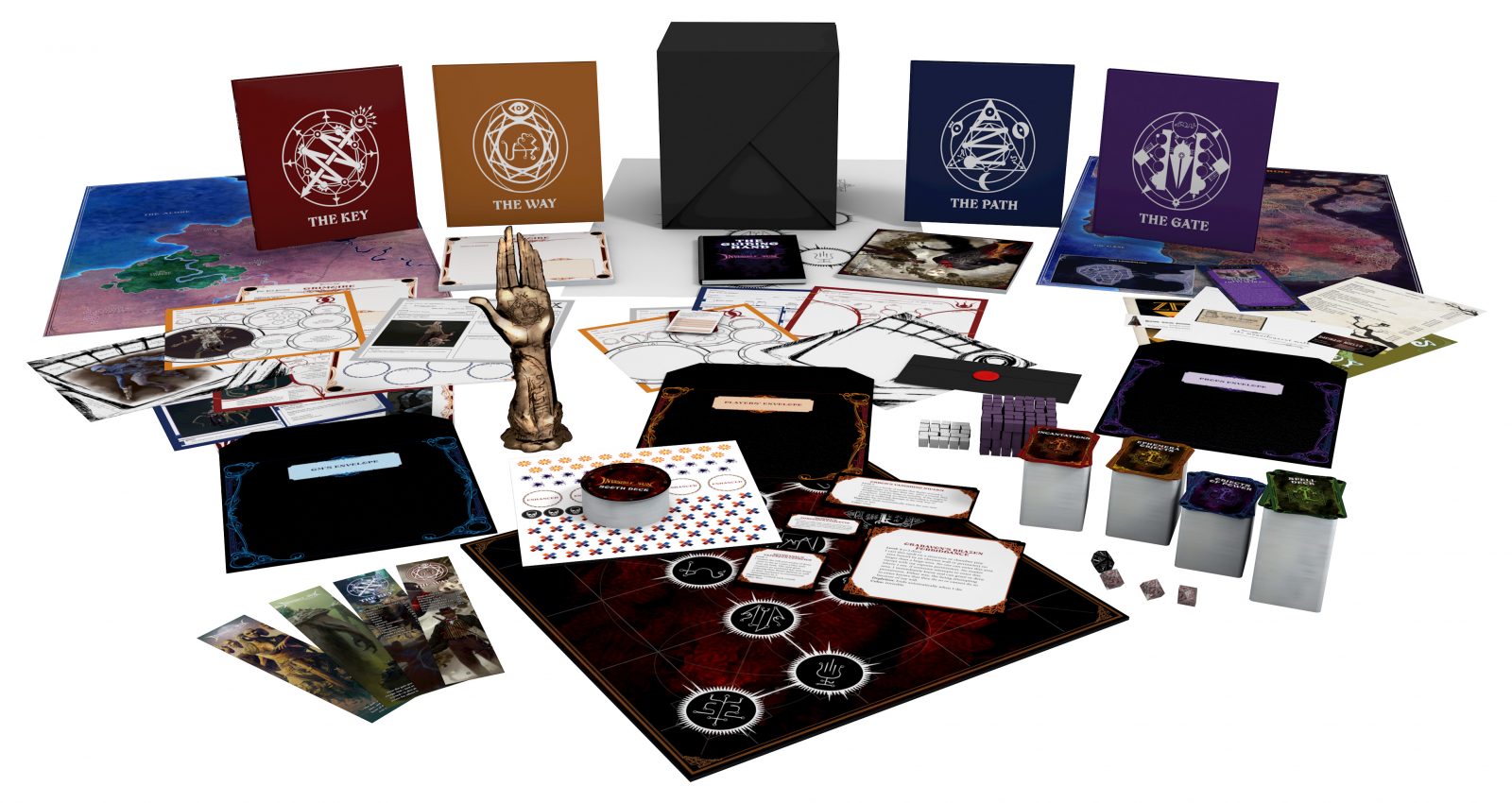 The list goes on: Instant Adventures, new forms of play accessories, unique approaches to crowdfunding experiences, the annual New Gamemaster Month program, clever product usability features, and supplements that redefine expectations are just more examples of the company's continual dedication to innovation. Even the most "routine" MCG products rarely look routine by industry standards.
The company has been rewarded for this vision with critical acclaim, numerous awards, consistently strong sales that have required multiple reprints of most major releases, and—best of all—a diverse, dedicated, and positive fan community.
"Ten years—what a milestone!" added Charles Ryan, MCG's COO, a partner in the company, and a 30-year veteran of the tabletop games industry. "Even among companies that have released fantastic, beloved game lines, longevity is, well, sometimes elusive. We're so proud to have made it to this point, and of what we've accomplished in these first ten years. And we're just getting started!"
A fun year in store
Tens are a theme as the company celebrates its anniversary year. MCG has ten full-time employees. The company has produced ten distinct game lines. And the celebration will be spread over a 10-month period starting in February and running through November. Throughout those months MCG will spotlight the amazing members of the small team that has made all of its successes possible, key products from a decade of true innovation in tabletop RPGs, and other accomplishments. Details about special 10th Anniversary activities will be rolled out in the weeks and months to come, but fans new and old can look forward to, among other things:
Celebrations at major conventions, including Gen Con and Gamehole Con
Exclusive 10th Anniversary product
Special consumer and retail promotions
A couple of amazing new initiatives that fans of our games, and the industry in general, are going to love!
In the meantime: Happy birthday, Monte Cook Games! Here's a timeline looking back at just some of the fun and exciting things MCG has accomplished over the past ten years: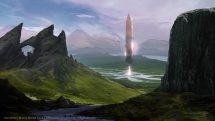 Numenera Kickstarter
Generating $517,000, the Numenera Kickstarter blows away all records at the time for RPG crowdfunding.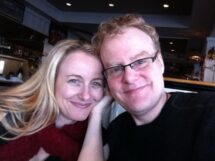 Monte Cook Games Officially Founded
Monte Cook and Shanna Germain establish Monte Cook Games, LLC as a business entity.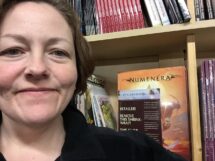 Tammie Webb Ryan
Tammie joins the team, becoming employee #1!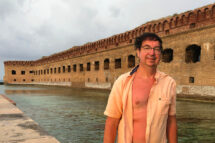 Charles M. Ryan
Charles comes aboard as a partner and COO. At the same time, Tammie's role is upgraded to full time.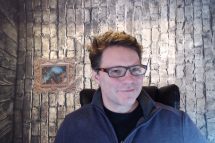 Bruce R. Cordell
MCG's design capability expands when Bruce joins as a Senior Designer.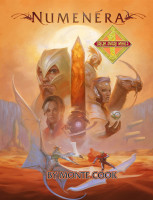 Numenera
MCG releases its first product to the public: The original Numenera roleplaying game.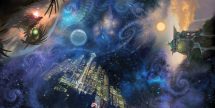 The Strange Kickstarter
MCG's second Kickstarter is second only to Numenera in funding for an original roleplaying game.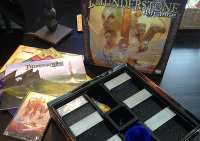 Thunderstone Advance: Numenera
AEG publishes a Numenera version of its popular Thunderstone game under license.
Numenera Miniatures
Reaper Miniatures launches a line of Numenera minis.
MCG Asset Team
The Asset Team, MCG's organization of demo GMs, is launched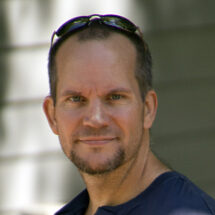 Bear Weiter
Bear joins the MCG team as Art Director.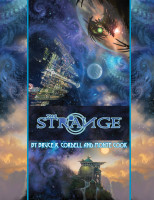 The Strange
MCG releases The Strange, its second complete roleplaying game.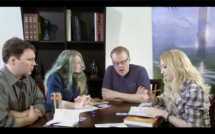 How to Play Numenera Video
The company's first how-to-play video goes up on YouTube. It goes on to receive over 130,000 views (and counting!).
Numenera Boxed Set Kickstarter
The Reliquary Edition of Numenera celebrates a love for the RPG boxed set that will be revisited in the future. . . .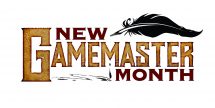 New Gamemaster Month
The first New Gamemaster Month is launched. It becomes an annual program supported by multiple partner companies.
No Thank You, Evil! Kickstarter
MCG's fourth crowdfunding campaign introduces a roleplaying game for families with young kids.
Numenera: Into the Ninth World Kickstarter
A series of Numenera titles redefines what an RPG supplement might cover.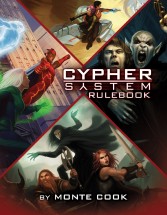 Cypher System Rulebook
The game engine behind Numenera and The Strange is now opened up for gamers to use with any genre they love!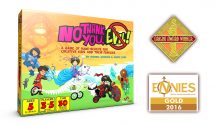 No Thank You, Evil!
The roleplaying game for creative kids and their families is an instant hit.
Worlds of the Cypher System Kickstarter
A series of sourcebooks for use with the Cypher System Rulebook explore imaginative new worlds.
Sean K. Reynolds
Sean joins the team in a role that focuses initially on community coordination, but grows to take advantage of his extensive design experience.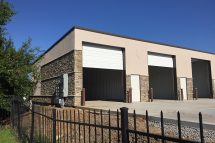 New Warehouse
MCG expands its capabilities for rapid Kickstarter fulfillment and the MCG Shop with a new warehouse.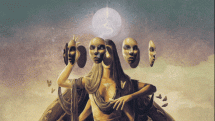 Invisible Sun Kickstarter
The Invisible Sun Kickstarter sets a new record for the company as it funds one of the most physically sophisticated RPGs ever published.
No Thank You, Evil! The Adventures Continue Kickstarter
Popular demand spurs a crowdfunding campaign for several supplements to the family roleplaying game.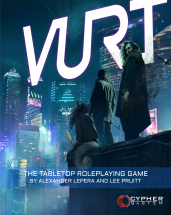 VURT
The first complete roleplaying game powered by the Cypher System from a third party is published by Ravendesk Games.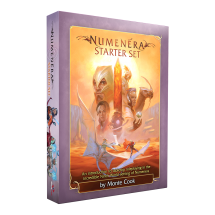 Numenera Starter Set
This inexpensive boxed set makes it easy to step into the Ninth World.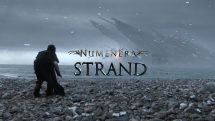 Numenera: Strand
A short film exploring the Ninth World, featuring astounding production values, is released to the public by production company Valdes/Eriksdotter.
Torment: Tides of Numenera
The long-awaited video game is a spiritual successor to Torment: Planescape.
A Strange Box Kickstarter
A boxed set for The Strange delivers this dimension-hopping game in a deluxe format.

Cypher Unlimited
The Cypher Unlimited Discord server is launched. It will quickly become the largest hub of the MCG fan community, reaching several thousand members.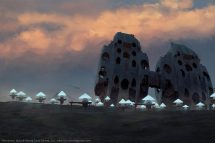 Numenera 2: Discovery and Destiny
New corebooks for Numenera expand the scope of the game.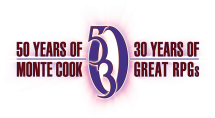 50 Years of Monte Cook/30 Years of Great Gaming
Gamers and retailers around the world participate in a celebration of Monte's 30 years of contributions to the RPG hobby—on his 50th birthday!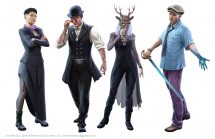 The Raven Wants What You Have
MCG hosts its first streamed campaign with a production of Monte's Invisible Sun game.
No Thank You, Evil! Reprint Kickstarter
A game so nice we had to make it twice! (In fact, NTYE has had additional reprints following this one.) This Kickstarter also funds new adventure content.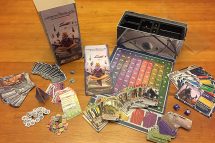 The Ninth World
Lone Shark Games releases a board game based on Numenera that allows competitive, cooperative, and solo play as you explore the Ninth World setting.
Your Best Game Ever Kickstarter
This campaign funds a fantastic book on RPG advice, along with a new version of the Cypher System Rulebook and a number of supplements.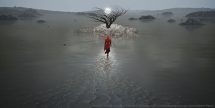 Invisible Sun
Invisible Sun, with an amazingly creative new setting and innovative gameplay elements, is released in the form of the massive Black Cube.
Numenera Discovery and Destiny
New corebooks for Numenera expand the Ninth World experience in a beautiful new slipcase set.
Invisible Sun Reprint Kickstarter
The success of Invisible Sun demands more of this difficult-to-produce game, along with additional content.
Arcana of the Ancients Kickstarter
MCG introduces our wondrous worlds to the 5e audience with a series of compatible sourcebooks.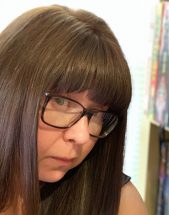 Jennifer Walls
With tens of thousands of Kickstarter rewards and store purchases occurring annually, MCG adds a dedicated customer service roll with Jennifer at the helm.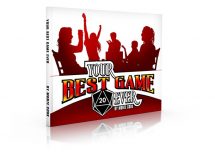 Your Best Game Ever
A tool book (not a rulebook) reveals the secrets of awesome RPG experiences for players and GMs.
Numenera: Liminal Shores Kickstarter
Once again, a series of supplements for Numenera explores radically new realms for RPG play.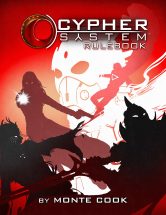 Cypher System Rulebook
A new version of the expands and streamlines the original while remaining entirely compatible with all existing Cypher System products.
Invisible Sun Slipcase Kickstarter
A micro-Kickstarter experiments with funding minor but cool secondary products.
The Stars Are Fire
The first in a series of hefty sourcebooks explores science-fiction for the Cypher System.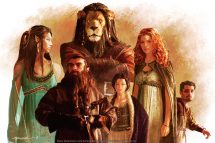 Ptolus Kickstarter
Monte's masterwork Ptolus is relaunched in new versions for Cypher System and 5e. The Kickstarter is affected by the emergence of the COVID-19 pandemic.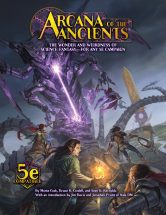 Arcana of the Ancients
MCG's first substantial title for 5e brings the wonders of science-fantasy to the world's most popular roleplaying game.
Shotguns & Sorcery
Another third-party RPG uses the Cypher System under license, this time based on the popular novels by Matt Forbeck.
Beneath the Monolith
5e players are welcomed into the Ninth World in this sourcebook that brings Numenera's unique setting to 5e play.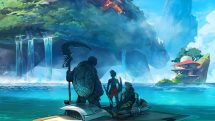 Tidal Blades Announced
MCG and Skybound Entertainment announce a joint venture to publish a Cypher System RPG based on the beautiful fantasy world of Tidal Blades.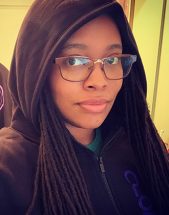 LaTia Jacquise
LaTia joins MCG to head up our community relations.
Heroes of the Cypher System Kickstarter
At a time when the world could use a few heroes, this campaign funds a genre sourcebook for superhero games and the innovative First Responders book on real-world heroes.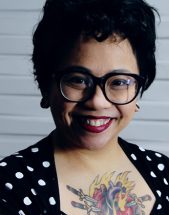 Teri Litorco
MCG welcomes Teri as our new Managing Editor.
The Darkest House Kickstarter
In another pioneering product, MCG introduces a setting that integrates into—and enriches—any existing RPG, in a new format optimized for online play.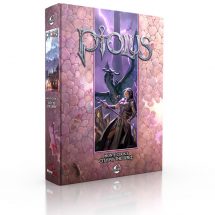 Ptolus: Monte Cook's City by the Spire
A legendary title returns in two versions of the premium 672-page tome, for Cypher System and 5e.

The Darkest House
This innovative digital product is built from the ground up for online play.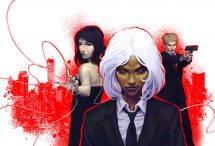 The Devil Made Us Do It Kickstarter
In another innovative crowdfunding campaign, MCG funds three standalone games that eliminate GM prep.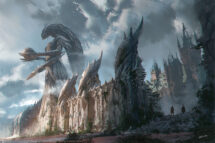 Path of the Planebreaker Kickstarter
MCG heads into the planes with 5e and Cypher System versions of a title of extraplanar exploration.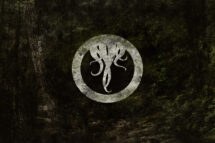 Old Gods of Appalachia Announced
MCG, together with Deep Nerd Media, announces the forthcoming roleplaying game based on the popular and award-winning Old Gods of Appalachia podcast.