Creepy—even dangerous—archives, the dandiest of dogs, accessories to take your planar journeys to the next level, podcasts, lumberjacks, tattoos, and more! All in this issue of Cypher Chronicles.
You can get Cypher Chronicles, and other MCG news, delivered right to your inbox! Enter your email address and click the Subscribe button in the right-hand column, and you'll never miss a post. You can also suggest topics for Cypher Chronicles by emailing us at [email protected].

$1,226,723 and counting—our most exciting crowdfunding campaign to date!
An odd figure beckons drunken pubgoers into an alleyway—never to be seen again. A calliope, found in an attic with dozens of dismembered dolls, plays music you can't stop hearing. A meat grinder compels its user to merrily feed it their own limbs. A late-night subway train burrows itself into the earth, all but crushing its lone occupant. A book empowers its reader to rearrange the bones of others, to grisly effect.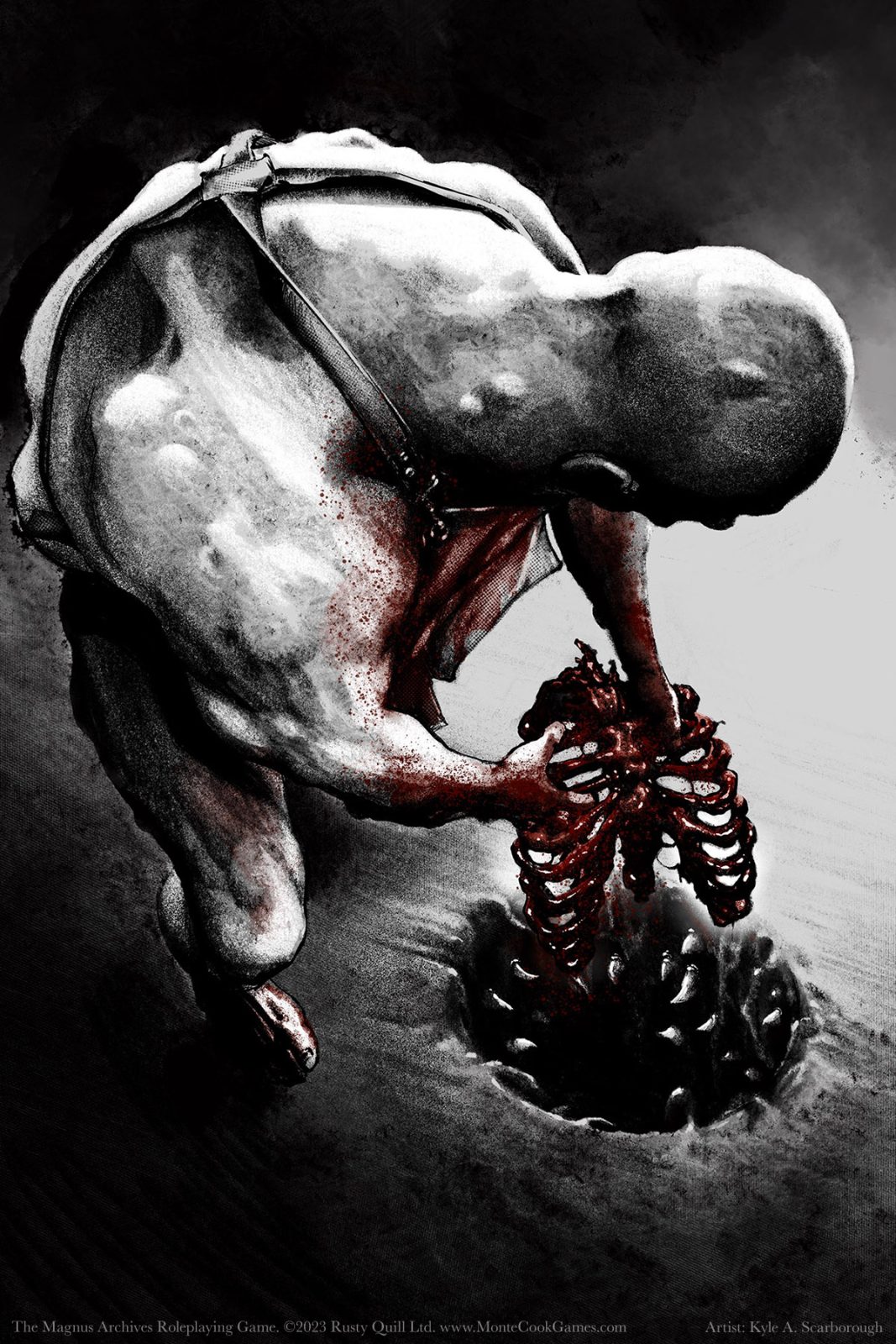 For 200 years, the Magnus Institute has quietly collected statements from people of all walks of life, detailing their personal experiences with the supernatural. These disparate statements can be unsettling—even deadly. But as one digs into the archives, the implications become truly terrifying. Because these incidents aren't isolated, unconnected events. The patterns they paint hint at forces gnawing at the edges of humanity, forces whose malignancy and malice threaten everything we value.
Forces that must be held at bay—but even beginning to understand them might bring you under their influence.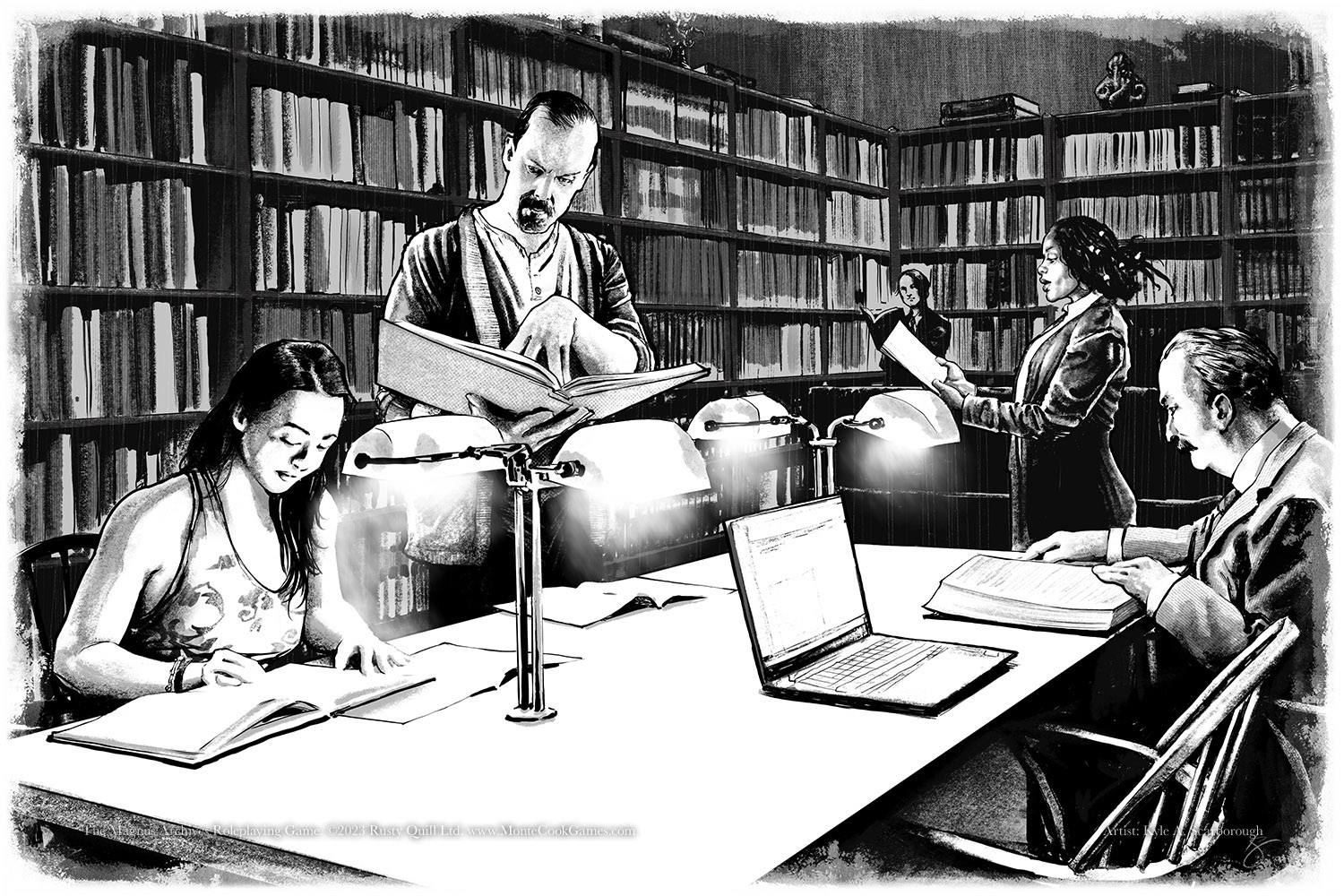 The Magnus Archives Roleplaying Game takes you into the archives and face-to-face with the supernatural horrors found in its records. Encounter the NotThem, the Anglerfish, or the Man Upon the Stair. Learn the truth of the books of Jurgen Leitner, the coffin that is also a pit, and The People's Church of the Divine Host. And begin to see the patterns that reveal the true horrors connecting these disparate statements.
The crowdfunding campaign for The Magnus Archives Roleplaying Game launched this week, and it's smashing our records! This game is going to be great—and the campaign is loaded with really cool extras. There's a beautiful Limited Deluxe Edition, an actual Leitner book (straight from the Artefacts Storage department of the Magnus Institute), a very luxe GM's Campaign Journal, and a set of dice that comes in an amazing faux-leatherbound book safe with an integrated dice tray.
We could not be more excited about this campaign—and this game. If you're not a backer yet, what are you waiting for?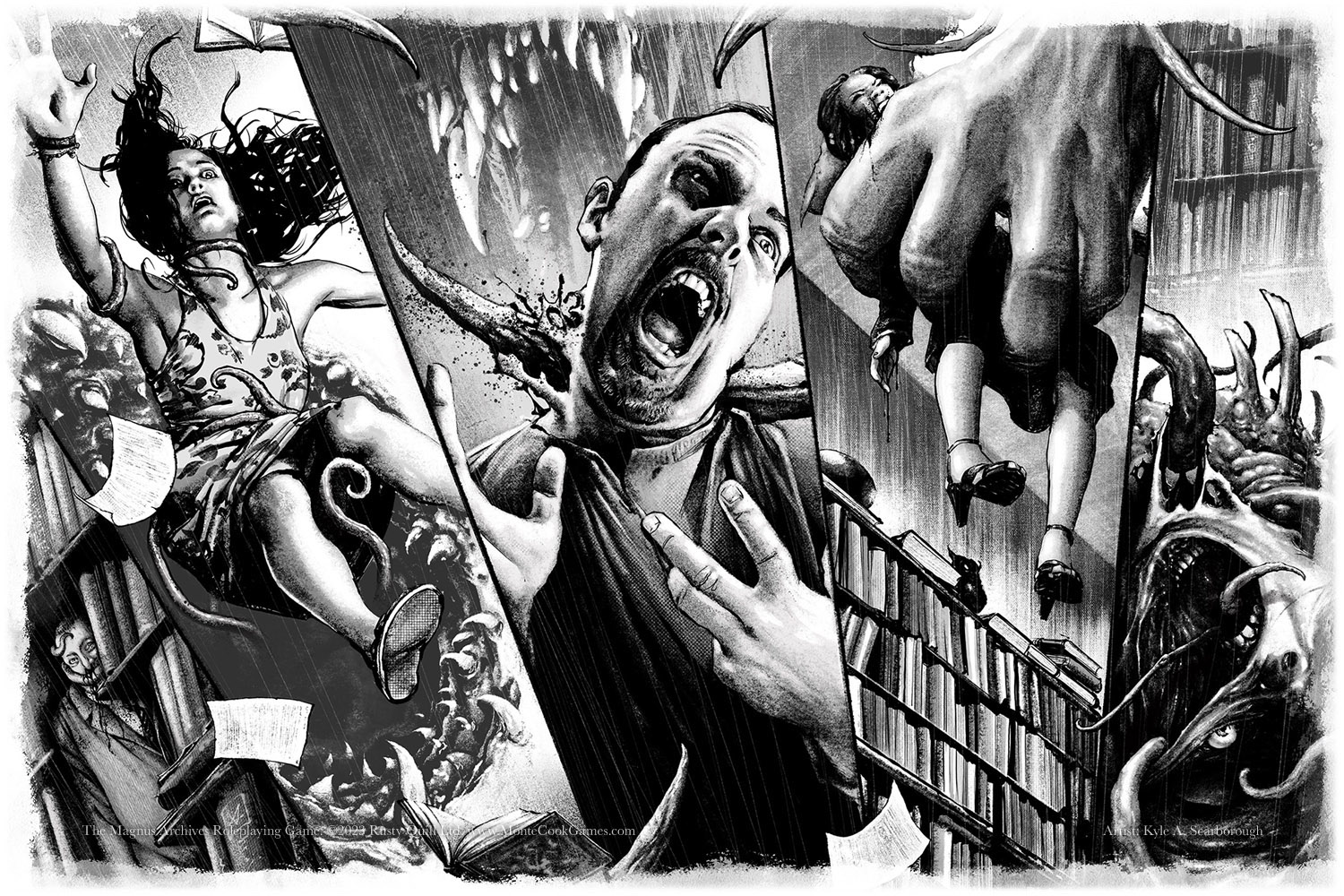 The Devil's Dogs Are Truly Dandy!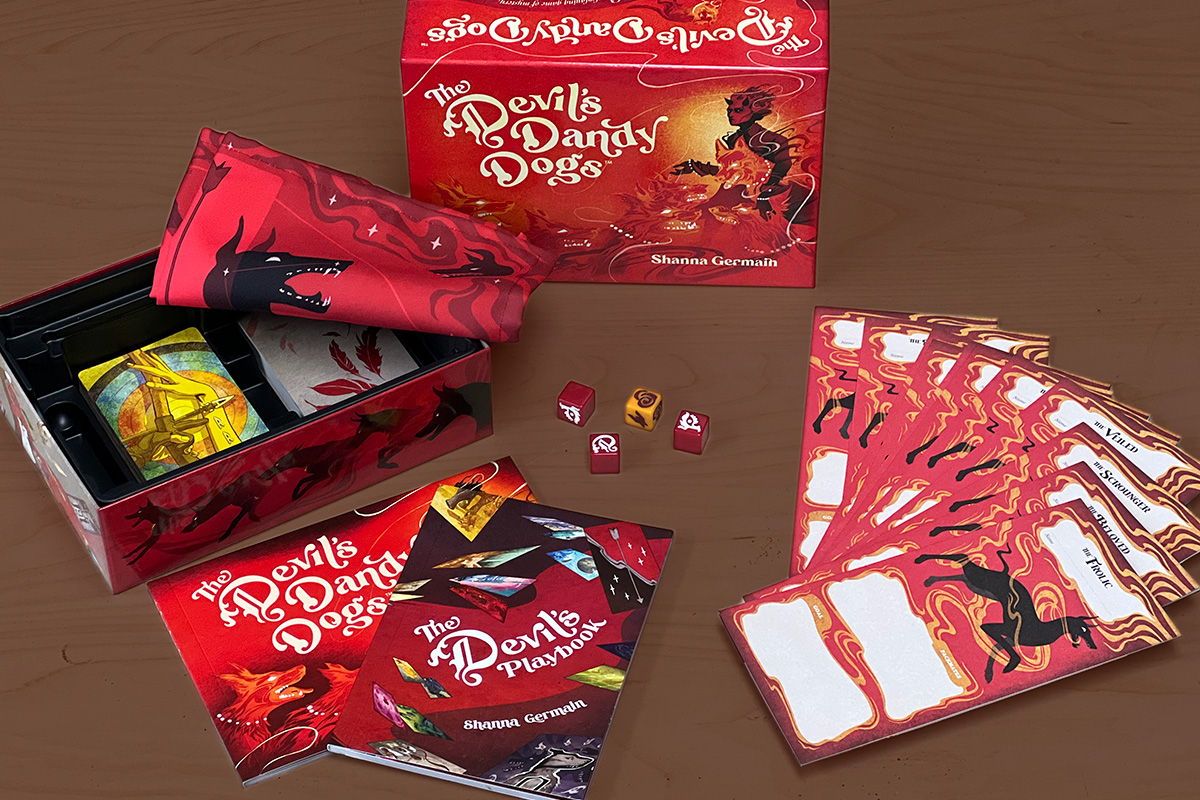 We received the first-off-the-presses copies of The Devil's Dandy Dogs this week, and wow! What a great looking game!
The Devil's Dandy Dogs is a standalone zero-prep story game in which you play one of the titular dogs, a creature made of the Devil's shadow. You and your companions are tasked with collecting souls and giving the Devil a rousing tale of your exploits when you're done. It's an experience filled with mystery, magic, and the unforeseen, all in a fast-paced, light, zero-prep, and—as you can see!—absolutely beautiful little game.
With production now complete, The Devil's Dandy Dogs are about to board ships and make their way to our warehouses. Look for preorders to open soon!
Beautiful New Items from across the Planes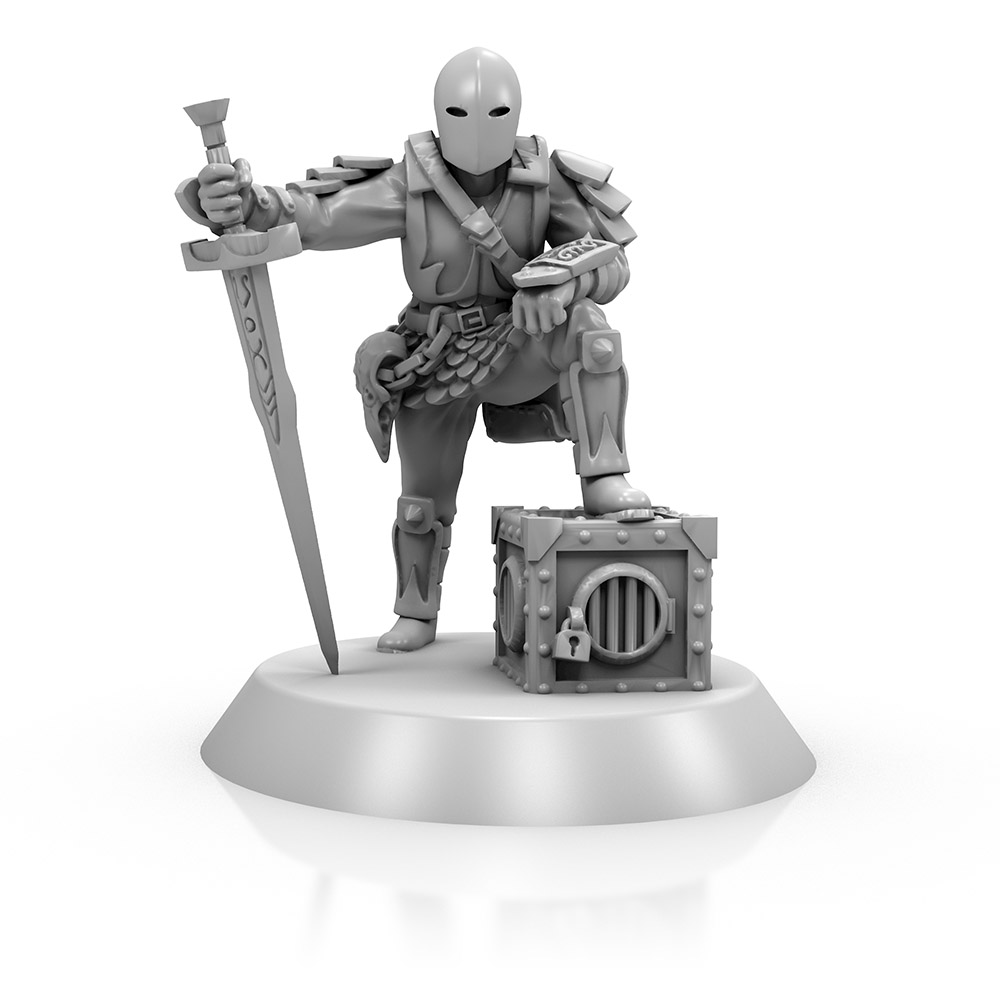 Not one, not two, but three new releases this week—striking objects from across the multiverse! Check out the Path Tokens: hefty, beautiful coins that access the enigmatic interplanar highway dimensional travelers call the Path. Record your experiences—and all your character's details—in the amazing Planar Explorer's Journal. (It's pretty astounding even by MCG's high standards—chock full of incredibly useful features.) And encounter creatures and travelers from across the planes with our Planebreaker minis.
What do these all have in common, aside from their extradimensional theme? They're all astonishingly beautiful—true assets to any Cypher System or 5E game that visits, or is touched by, the weird and wonderous realms beyond our own.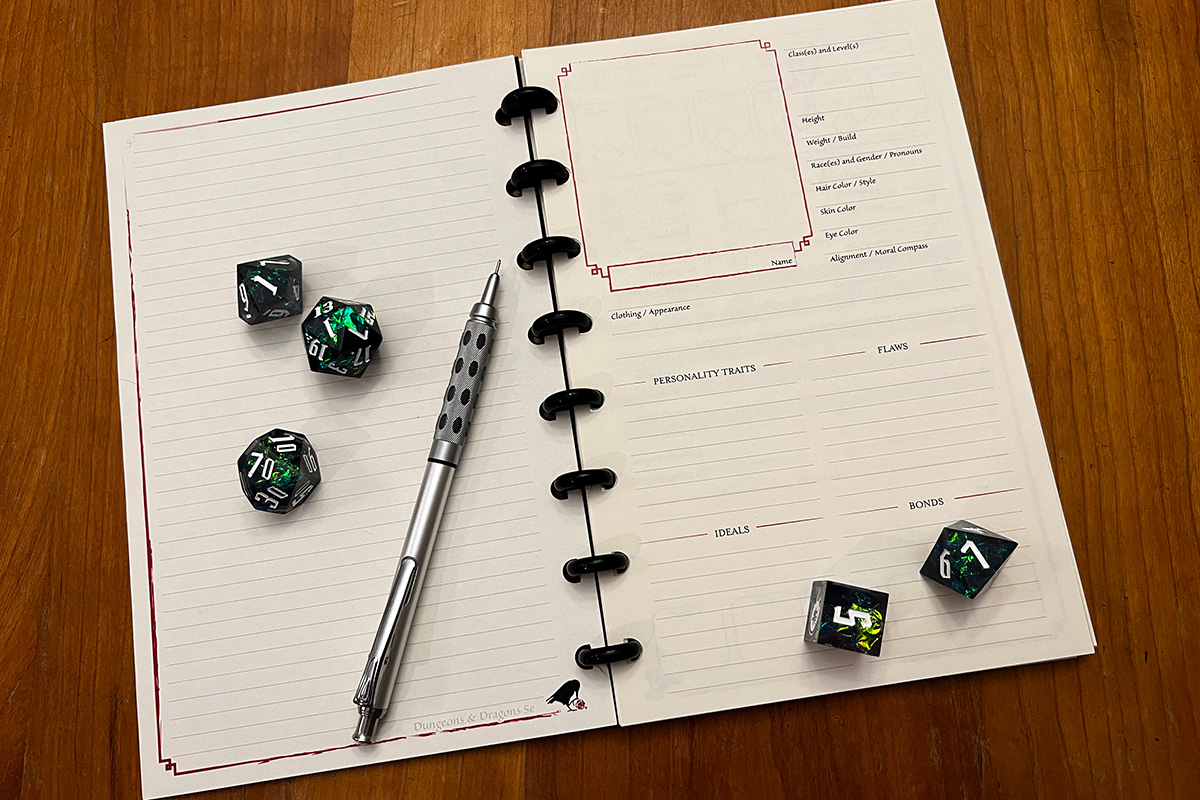 Speaking of fiction podcasts, check out The Madness of Chartrulean—think Game of Thrones meets Dune with the moral conflict of Oppenheimer thrown in. Season 1 is available now on all podcasting platforms, and they're currently crowdfunding season 2.


From the CU: Asset Team member and CU Discord admin Rey (Dissonant Signal) recently got a new tattoo. They are on their way to becoming a nano!
The CU is the community-run Discord server at the hub of the Cypher System player community. Thousands of gamers discuss their campaigns, share tips, run games online, and support one another in a friendly, upbeat environment where you'll find delightful people, useful resources, and timely news.
If you aren't a member, join now!