No Thank You, Evil! is tabletop game of make-believe, adventure, and storytelling for creative kids and their families. For the month of May, 50% of all No Thank You, Evil! sales (the whole line, including all supplements) will go to the Help Save the Bees Foundation in honor of World Bee Day on May 20th! The foundation's mission statement is to "help, inspire, and educate others about the fascinating nature and vital importance of bees, the challenges they face, and their impact on our planet and the human race."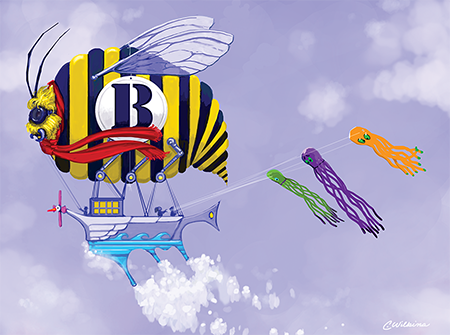 Join MCG as we honor our world's pollinators. Celebrate bees while you discover—or perhaps dive further into—a fantastic and creative game for all ages. No Thank You, Evil!'s scalable rules adapt easily to the abilities and interests of kids from age five on up, so everyone can play together. How will your adventure play out? Your options are limited only by your creativity. Together, you and the other players will not only create a story as you work together to make your way through the adventure, but also support the world's ecosystems!
Already have No Thank You, Evil!? Don't worry—you can still support this fantastic cause and get a great game out of it.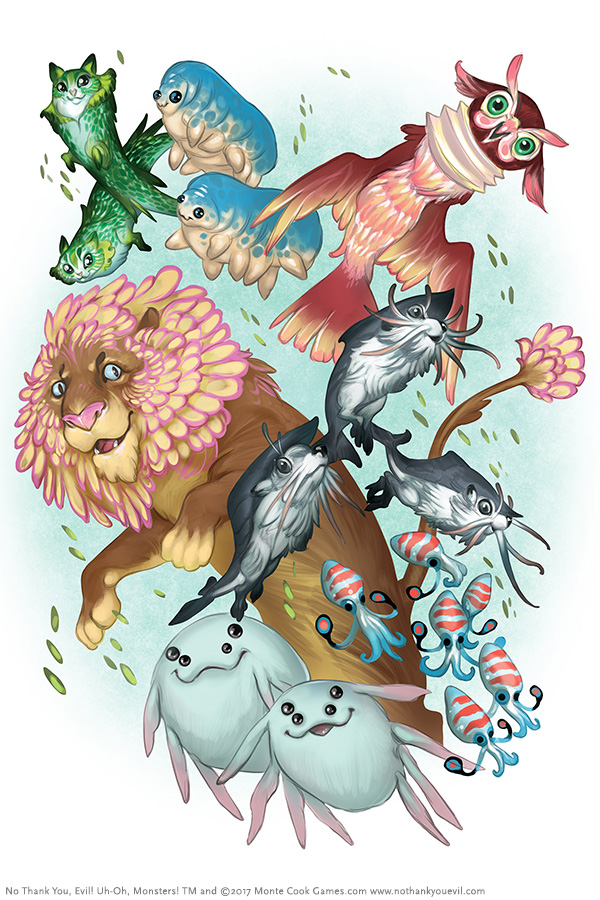 Uh-Oh, Monsters! is an expansion to the No Thank You, Evil! game. The Lairs and Scares book contains four complete, all-new adventures, great for novice Guides and players or those who are looking for some more advanced challenges. The Claws and Paws book details nearly fifty new creatures to encounter in Storia, along with advice on making your own monsters, details on the Monster Museum, and new companions and character options. You also get loads of player handouts, and even nifty creature standups!
I'm a Guide! is a hands-on, step-by-step kit for kids who are ready to take on the role of a Guide. Easy-to-follow instructions help kids run a simple adventure, learning along the way so they can go on to run more advanced stories, or even make up their own—and achieve a wild success at being a Guide! And that's not all: You also get a bunch of great stuff for helping Guides explore Storia.
Plus all the rest of the game's supplements! Storia is waiting for you!