Cute sneks, crazy dinos, happy raccoons, and MCG pets. Plus in-house gaming and a nice holiday break. It's all in this year's final edition of the Cypher Chronicles!
You can get Cypher Chronicles, and other MCG news, delivered right to your inbox! Enter your email address and click the Subscribe button in the right-hand column, and you'll never miss a post. You can also suggest topics for Cypher Chronicles by emailing us at [email protected].

Let's start things out with some fun stuff this week. MCG news can wait—we'll get to it just below!
Cute sneks and tiny frogs are among 20 new species discovered in an Andes expedition. Researchers believe there are millions of undiscovered species on our planet (most of which, but not all, are insects), and this rainforest may harbor a lot more of them.
Shanna has declared that all she wants to do with the rest of her year is design a game where you play raccoons creating abstract art. Look at these happiest of faces! (Click through—there are a bunch of them!)
Making art, and the victory conditions are happiness based? And you get to be a raccoon? I'd totally play that game! But I'm also really looking forward to the Tidal Blades RPG, which is what she's really working on the last few workdays of 2020!
If you know us at all, you know we can't get enough of dinosaurs and dinosaur news. So it shouldn't surprise you that a new discovery "like nothing seen in nature before" turned our heads. It's from the early Cretaceous—about 50 million years before the events in Predation—so SATI can't be responsible for this creature's oddities. Right?
Speaking of things we can't get enough of: Let's talk dice! Eternalverse is wrapping up their potion-shaped dice Kickstarter, adding a d10, d12, d20, and d100 to round out the set! Don't wait on this one—the campaign ends on December 23rd!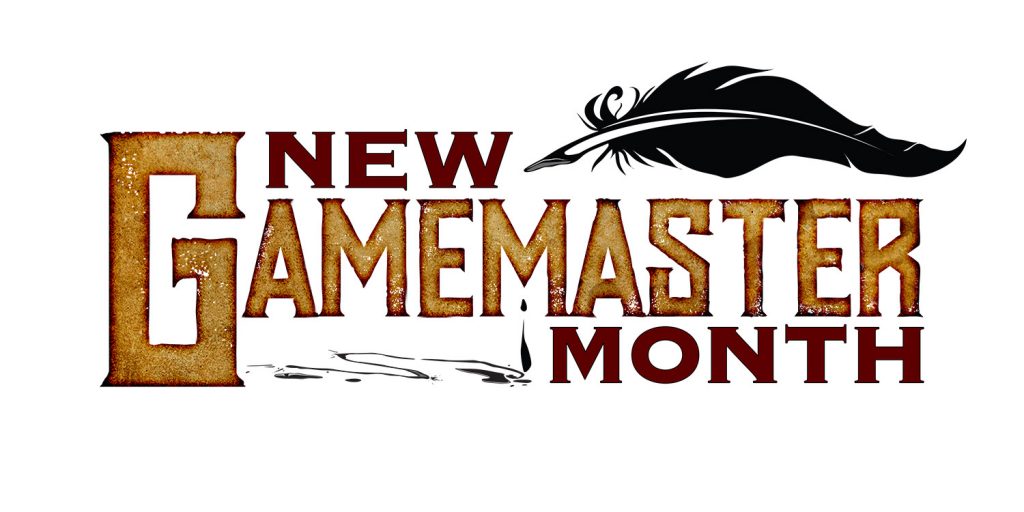 Have you thought about GMing—maybe always wanted to give it a shot—but haven't quite taken the plunge? What if we told you that by the first week in February, you could be an honest-to-goodness GM—and it'll be easy!
New Gamemaster Month gives you what you need to run your first game: inspiration, advice, and a step-by-step process that guides prospective GMs up to and through their first game. Each January we run a month-long seminar in the form of twice-weekly posts. Each session will take you through a step or two in the process, with a brief lesson on an aspect of GMing followed by some quick, enjoyable activities that actually get you ready to run your first game. It's not all academic, by any means—this is a hands-on seminar. By the end of the program, in early February, you won't be a "prospective" GM any more: You'll have GMed your first full-on RPG session, running it without a hitch and having a great time doing it!
MCG created New Gamemaster Month many years ago, and these days a lot of publishers take part. You can find all the details at the New Gamemaster Month website. Mark your calendar!
Godforsaken for Charity—and Fun!
LaTia is venturing across the River of Souls and into the Godforsaken Lands!
This Saturday at 8 p.m. EST she joins a terrific band of players for Part 1 of a Cypher System twoshot to raise money for the ABS-CBN Foundation, which supports child welfare, environmental issues, and disaster relief in the Philippines.
It's going to be fun, and it's a great cause. Follow FriendsWhoRollDice on Twitch to get notified when the charity stream goes live!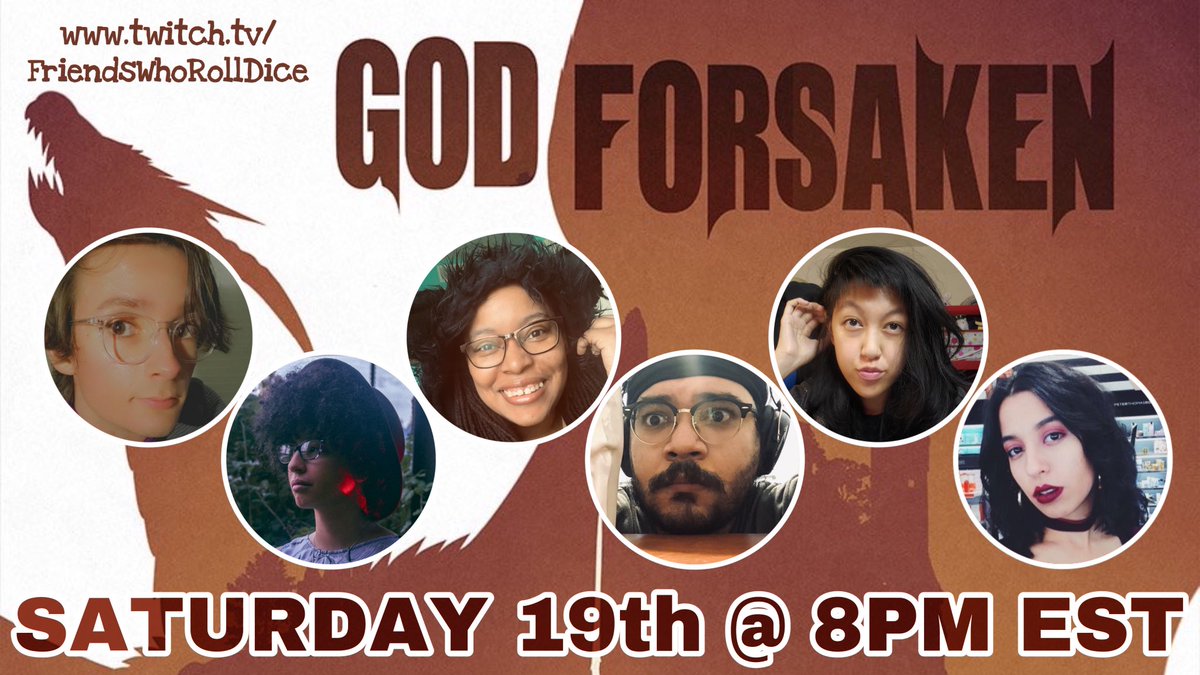 We're Looking Forward to a Relaxing Holiday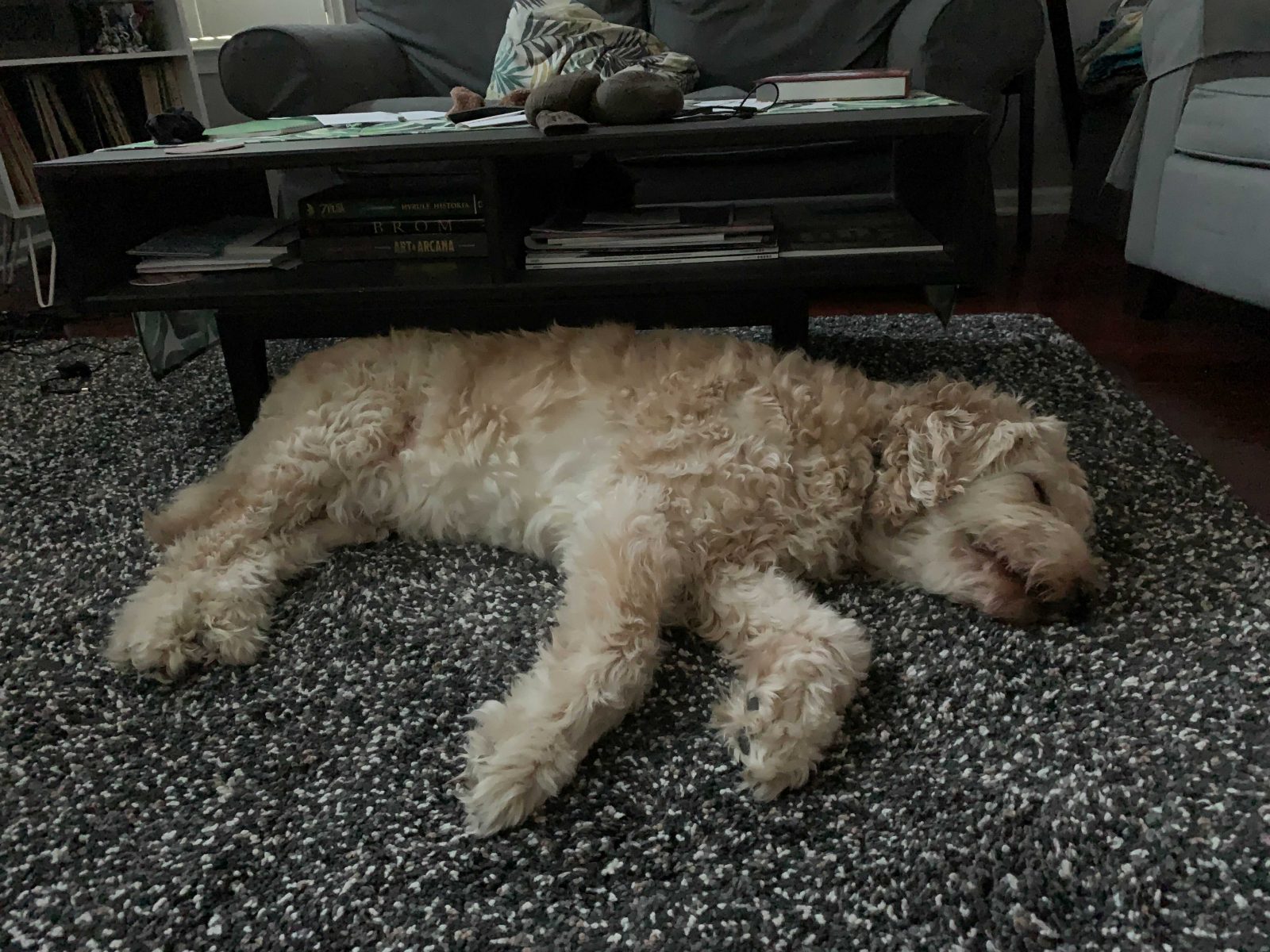 We at Monte Cook Games are ready for the holiday break—and so are our pets! As we do every year, we're taking a break around the holidays to relax and spend time with our loved ones. Our offices will be closed from December 24th through the New Year's weekend, so you won't be able to reach us. The MCG Shop will remain open, however, with reduced hours at our US warehouse. You can find all the details in yesterday's article, presented to you by just a few of the pets of MCG!
(Our break also makes this the final Cypher Chronicles of 2020. We hope you've enjoyed them. We'll be back with the next installment in January!)
We're looking forward to the break and a relaxing pleasant holiday—and we hope you get to enjoy the same!
We're Gaming!
Next week's a short one. To get into the spirit of relaxation, we're going to do something we don't do enough of: spend some time together just playing games. (All of us are avid gamers in our home lives, and many of our gaming groups include a few of our coworkers, but we don't deliberately play games at MCG as much as we'd like!)
Monday afternoon Bruce is going to run a Numenera adventure of his own design called Demons of Conphas. I'll be playing in that one!
On Tuesday Monte is running Numenera for LaTia, Jennifer, Tammie, Teri, and Shanna. No idea what's in store in that game, but Monte says it came to him in a dream—so it's probably going to be something pretty cool!
Wednesday afternoon, as my final official act before going on break, I'm running a Cypher System horror game based on the prologue to Chaosium's excellent Masks of Nyarlathotep. Tis the season!
Our Traditional Holiday Gift
We have a tradition here at MCG: Every holiday season we'll give $5 to charity on your behalf. We choose three worthy, timely causes and make a $5 donation available for purchase on our store. And we give you a $5 coupon to apply to the charity of your choice. In other words, you pick the charity, you pay nothing, and we give $5!
(Optionally, use the coupon as a discount on anything at the MCG Shop, including a gift for yourself or a loved one.)
Give $5 to Feeding America, the ACLU, or the National Council COVID Relief Fund. Your donation is on us! Or use the $5 to get a gift for a loved one (or yourself). Hey, you've almost made it through 2020—you deserve it!