You could be playing ten minutes from now!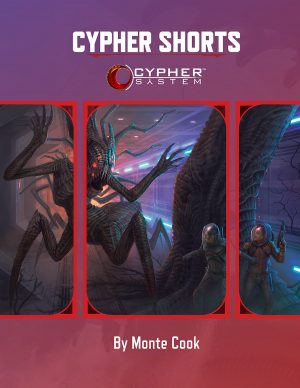 Experiment with a new genre. Try something weird or different. Or just enjoy an impromptu evening of gaming with little or no prep. Cypher Shorts are one-shot adventures you create in minutes (including character generation!) for a full-length session of fun, engaging play.
The scenario creation guidelines in Cypher Shorts help you turn an "elevator pitch" into a full-length adventure in a matter of minutes. An alien attack has breached the space station—can the PCs get out before life support fails? The archduke has taken possession of a priceless tome, and a well-financed patron wants the PCs to steal it. A ghostly harlequin terrorizes the museum at night, and it's up to a plucky band of teenagers—and their dog!—to get to the bottom of it. Take any idea and, using the strengths of the Cypher System and the guidelines in this product, turn it into a full-fledged adventure in minutes.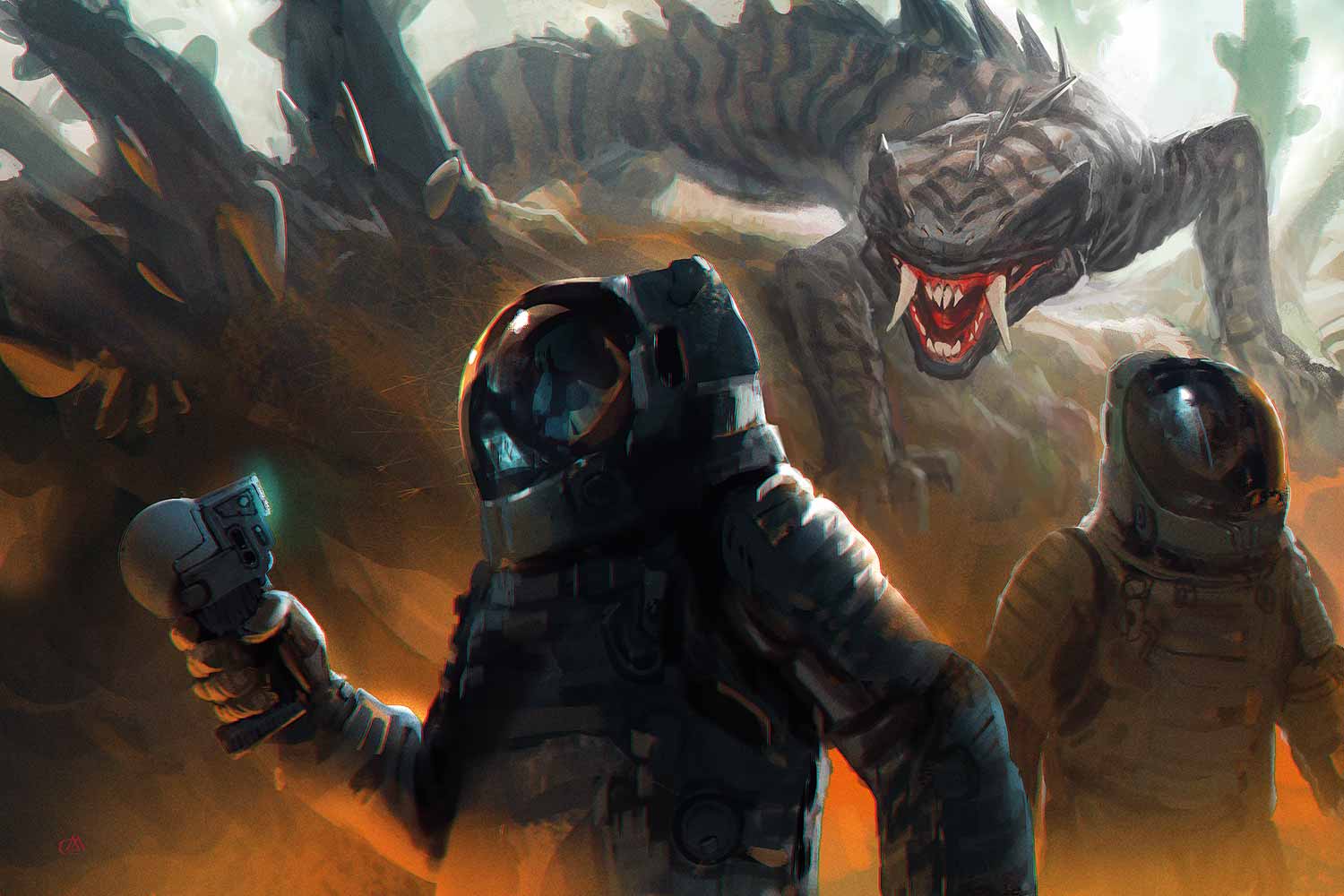 The character creation rules distill the strengths of the Cypher System into a simplified process that generates fully playable characters in minutes. Cypher Short characters are totally compatible with standard Cypher System play, but focus on character elements likely to be most relied upon in a one-shot, single-session adventure. Playing a scenario about breaking out of a prison camp? Perhaps you'll be a quick scout who works with tools, a charming lieutenant who plans, or even a skilled supply sergeant who provides comic relief. You build your character for the scenario at hand, keeping character generation quick and simple.
This free product features:
An abbreviated, super-streamlined character creation system that gives you fully playable Cypher System characters, completely compatible with the full rules of the game, in minutes.
A scenario creation system that lets the GM turn an idea into a satisfying, full-length game session quickly and easily.
A Cypher Short adventure, "Trapped in Flames," complete with encounter outlines, potential GM intrusions, and guidelines for player character creation.
You can use the rules in Cypher Shorts with any Cypher System game. You'll need the Cypher System Rulebook, or the free Cypher System Rules Primer, to use Cypher Shorts.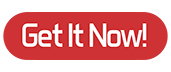 Cypher Shorts
By Monte Cook
9-page PDF
Free