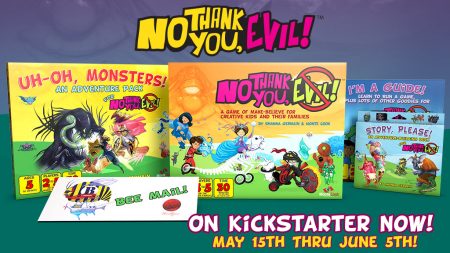 ---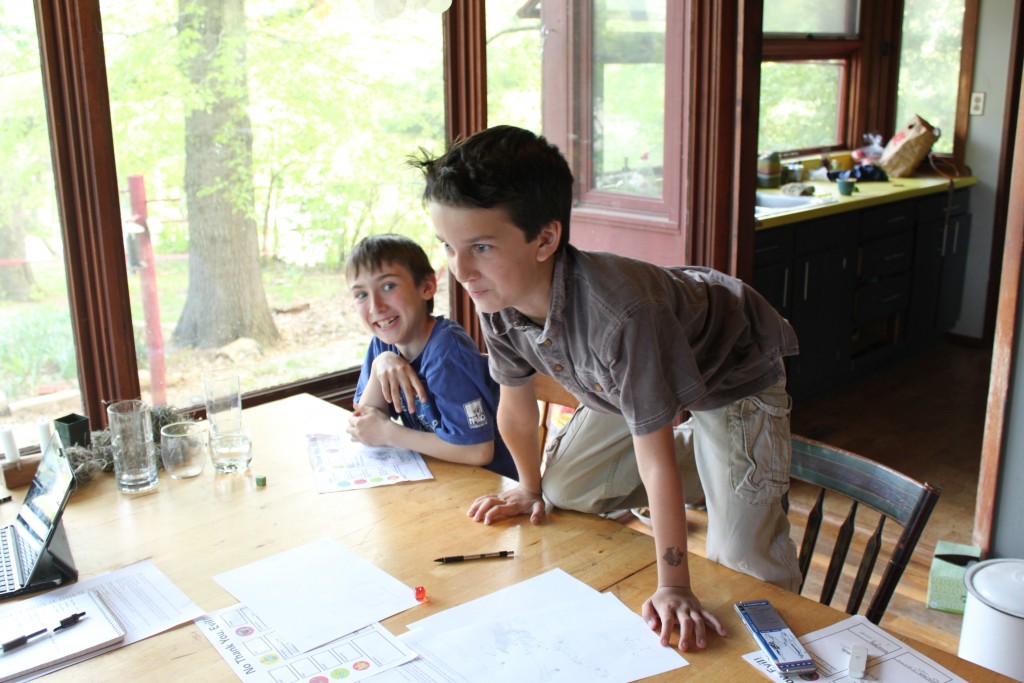 No Thank You, Evil! playtesters getting into the story. 
Playtesting is such an important — and incredibly fun — part of game design. You learn what does and doesn't work, what excites and intrigues players, and what makes them confused or uninterested. You also get to watch the game you created come to life — in the hands and minds of the players. And that is moment that is both humbling and awe-inspiring.  
This is perhaps never more true than when designing a game for kids and their families. The early No Thank You, Evil! playtests were informative — and man, were they fun. Getting to watch young players' imaginations run wild (within the confines of the rules) was so humbling. You think you're creative until you see a group of 5, 7, and 9 year-olds run away with your ideas. And then you can only think, "Wow. I have so much farther to go." 
"The Princess is overpowered!" ~ a Powerful Fighter who Loves Pizza (note: this young playtester was totally right)
.
As we prepare for the launch of the No Thank You, Evil! Kickstarter next week (May 13th), we thought we'd take a moment to share of the joy and wonder of the playtest experience with you via images and quotes. We've also just launched our new website, where you can learn even more about No Thank You, Evil! Enjoy!.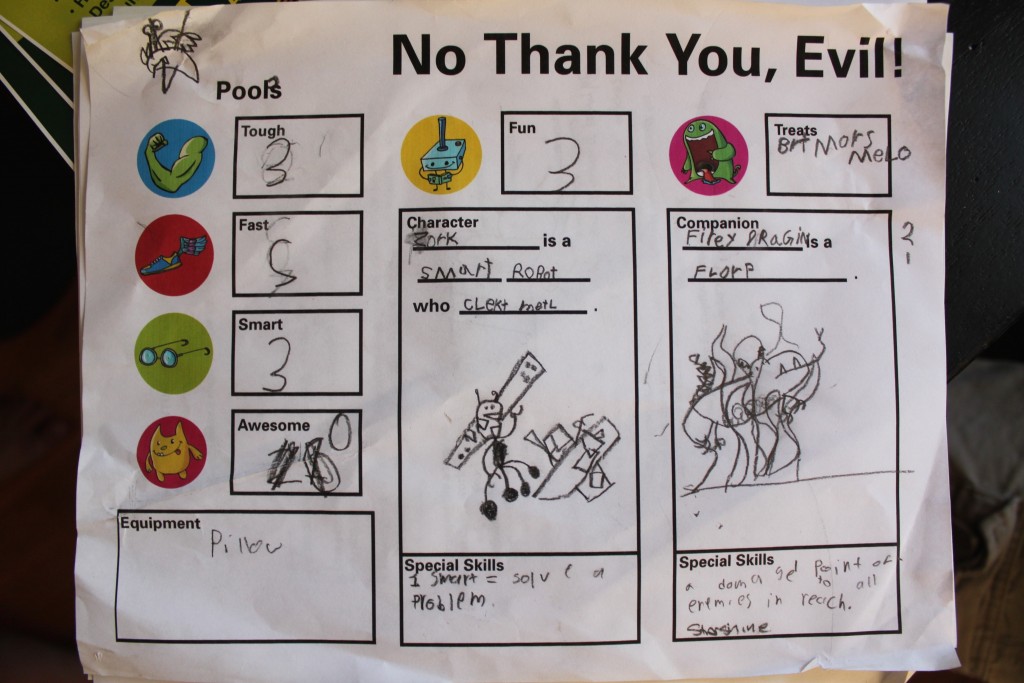 Early playtest character sheets were not very pretty — but the kids worked on that! Give a kid some Pools and he will make some Poops. And a Smart Robot with a Fiery Dragon. With a pillow. The final game will have tokens, so players can track their Pools easily on their character sheets.
.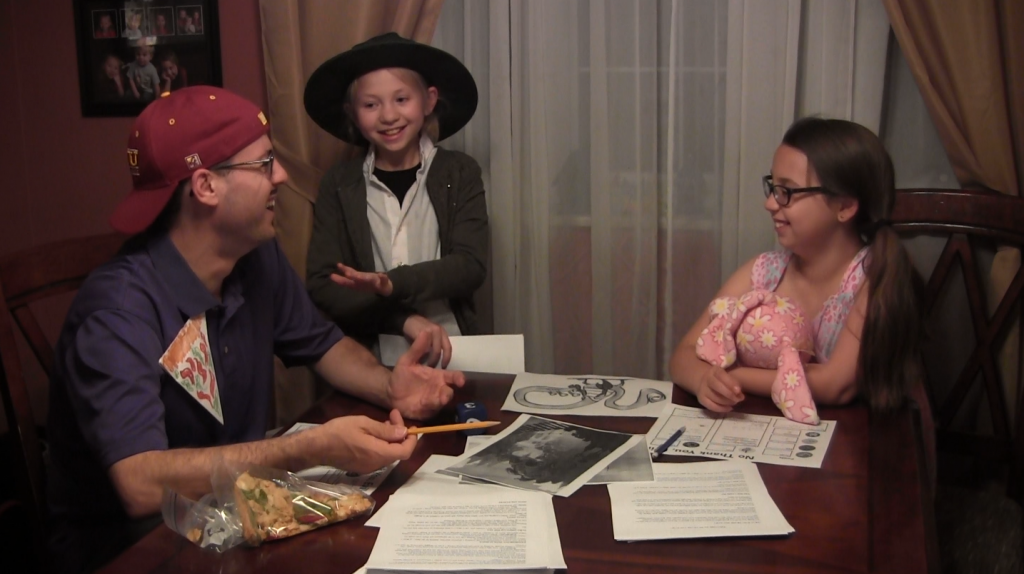 Delivery Boy, a Cool Superhero Who Loves Pizza and his companion, Toppins, and Princess Tizzlebottom, a Super Smart Princess who Experiments with Science. She uses a frog slingshot and has a Dust Bunny companion named Cutie. Their GM, which we call a Guide, is the one in the cute rimmed hat. She drew her own map for the playtest adventure.
.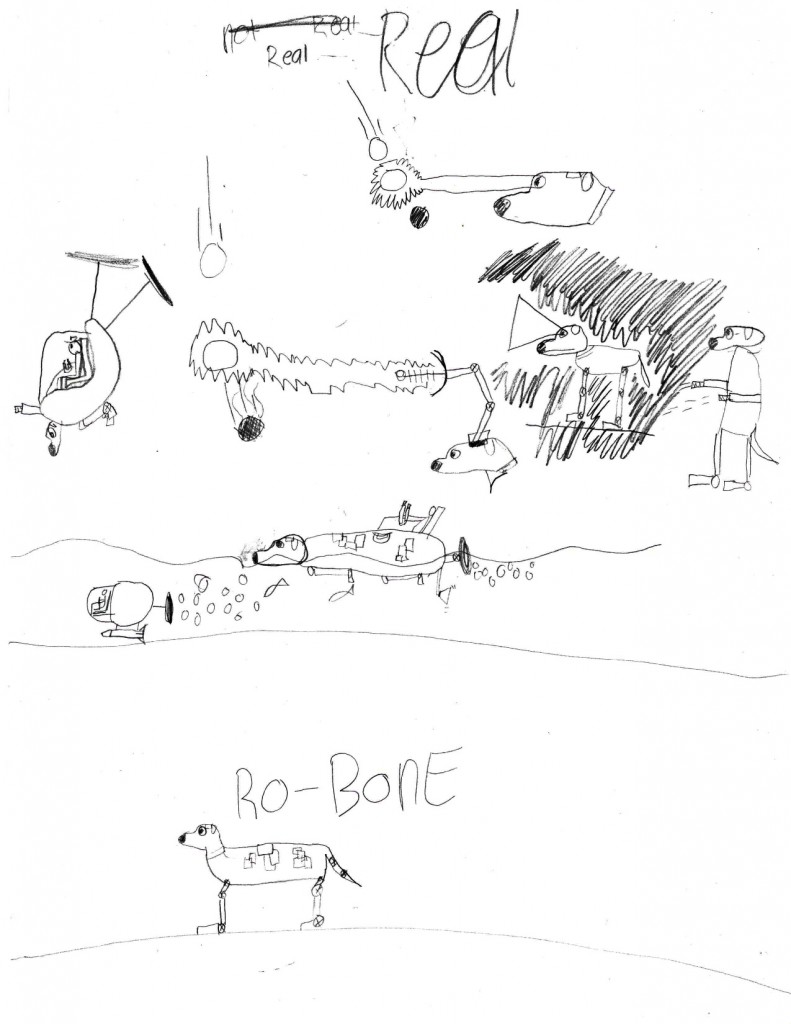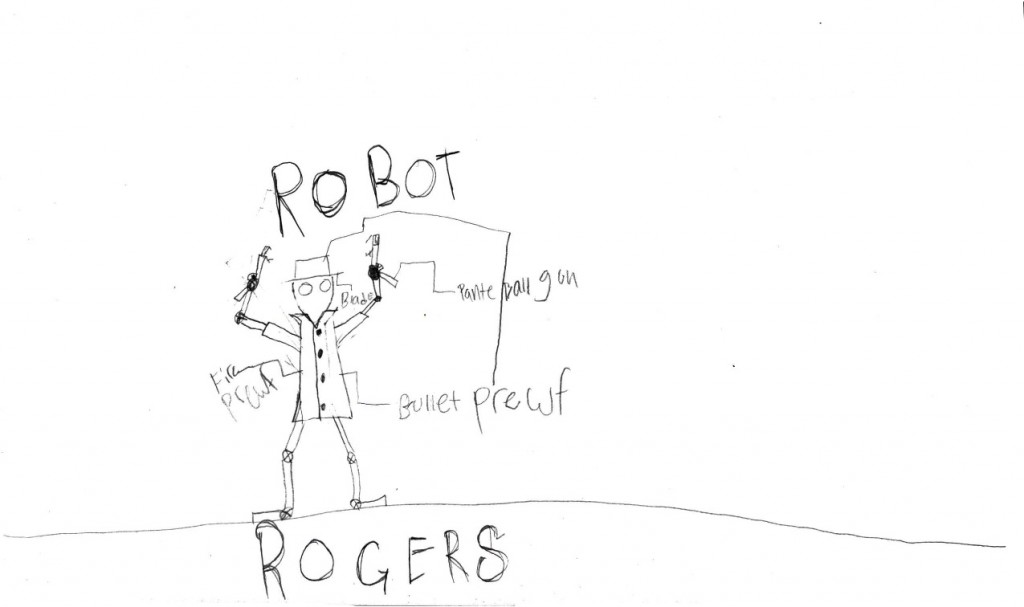 Meet Robot Rogers and his robot dog companion, Ro-Bone. The game encourages players to draw, write about, talk about, or act out their character's actions, leaving lots of room for different play styles..
.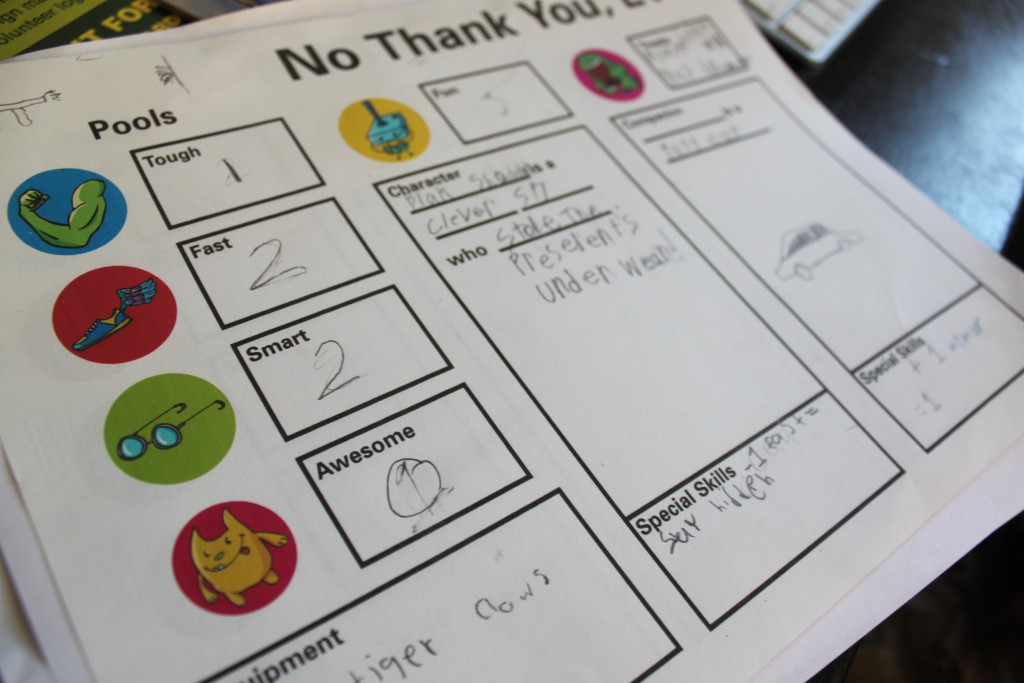 Proof that players are more creative than we could ever be. This player was a "Clever Superhero who Stole the Presedents Underwear!" Awesome is a special Pool that allows you to spend a point and help out another character. We found that players used this Pool a lot!
 .
We asked a lot of 11 to 14-year-olds to run the game for younger players, and we included players as young as 4. We wanted to see how the game worked for groups of different ages. Here, a 13-year-old Guide runs a playtest adventure for players who are 8, 9, and 11. 
.
.We couldn't have done this without the amazing families who volunteered their time and their kids. We are eternally grateful to them — and you'll see even more of them in our upcoming How to Play No Thank You, Evil! video.
Of course, there's lots more playtesting to come, as we make the game the best it can be. If you are interested in getting a peek at the rules during the next round of playtesting, we'll have a Kickstarter backer level with that option. (You're free to provide playtester feedback at that level, but it's not required).
"I just wanted to reiterate how much fun the kids had doing this. My eldest, who had never run a game like that had a blast coming up with things for the players to do. When the adventure ended, they all really wanted to keep going. So they did! For quite a while longer."
For More Information on No Thank You, Evil!, and our design process:
No Thank You, Evil Facebook page
No Thank You, Evil!: An Introduction
Competing With Puppies: Designing Games for Kids, Part 1
Competing With Puppies: Designing Games for Kids, Part 2
Competing With Puppies: Designing Games for Kids, Part 3