The Kickstarter for A Strange Box ends today at 5pm PT.
As is typical for a crowdfunding campaign, there's a big upsurge at the end, and we've unlocked eight stretch goals in the past couple of days, for a total of 18 stretch goals. These have added a fourth book, pages of content to those books, new dice, a second poster map, a cloth map, two new decks, and new art, all for just $120 (THE STRANGE BOX backer level).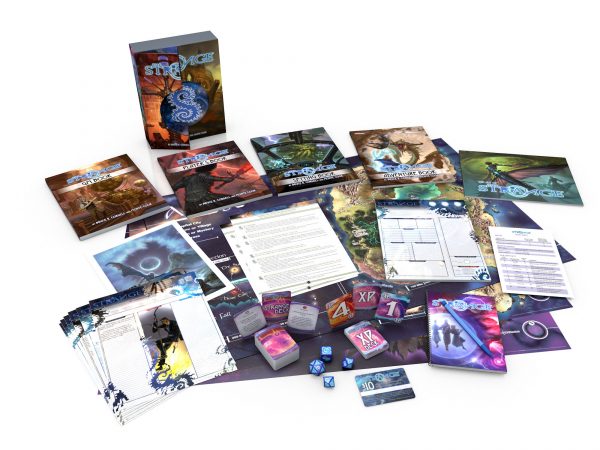 For just $40 more you can get the LIBRARY OF IMPOSSIBLE THINGS, which includes every PDF ever made for The Strange.
Or go for the ESTATE VAULT and get a book safe, Estate Foundation badge, a deluxe dossier, and a hand-crafted wooden box.
We're almost certainly going to bust through a couple more stretch goals today, adding even more content to the box. Don't miss out!